Message Board - Come and Discuss The Latest Videos, Movies & Anything Else!
A pair of vibrant, widescreen '60s time capsules comprise Twilight Time's August releases, with – appropriately enough – Bing Crosby going back to school in the Blake Edwards comedy "High Time" and Ann-Margret strutting her fiery stuff in George Sidney's memorable 1963 filming of the hit musical BYE BYE BIRDIE (***½, 112 mins., G).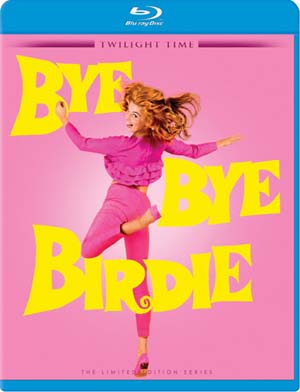 With Charles Strouse and Lee Adams' score surviving with just a few omissions from the stage version – and the addition of the memorable title tune, written specifically for the film – "Bye Bye Birdie" is a colorful spoof of its era, filled with memorable songs and a dynamic dance sequence choreographed by the great Onna White. Dick Van Dyke and Janet Leigh are the top-billed adult stars here, with Van Dyke repeating his stage role of a down-on-his-luck songwriter whose longtime girlfriend (Janet Leigh) gets him a gig writing an original song for Elvis-esque superstar Conrad Birdie – who's just been drafted by the army, causing national heartbreak for young girls everywhere. In order to maximize publicity for his final appearance on the Ed Sullivan Show, Birdie is shipped off to a small Ohio town where one girl is selected to give the rocker a goodbye kiss: Kim MacAfee, memorably portrayed by the sultry Ann-Margret in a role that director Sidney wisely decided was ripe to expand upon for the film version.

Making great use of the widescreen trappings, "Bye Bye Birdie" is great fun from start to finish. Fans of the stage version may object to some of the alterations – and stars Leigh and Van Dyke certainly did – but in trimming some of the adult involvement and swapping the book's first-act finale for the film's climax, the film is paced tighter and more satisfyingly. The movie also focuses in more clearly on Ann-Margret, who Julie Kirgo notes in her liner notes is the perfect mix of an innocent middle American sweetheart and a sexy vixen ready to be unleashed. She's terrific here, and it's hard to believe the show ever existed without its unforgettable title tune, passionately rendered by the actress against a plain blue backdrop in a sequence – funded by Sidney out of his own pocket – that's become something of an indelible moment of its era (and was rightly celebrated on an episode of "Mad Men").

The film, scripted by Irving Brecher, still gives the adult cast time to shine – that includes both Van Dyke and Leigh, along with Maureen Stapleton, reprising her Broadway role of Van Dyke's overbearing mother, and Paul Lynde, who's hilarious as Ann-Margret's frustrated father. Among the younger cast, Bobby Rydell delivers a surprisingly effective turn as Kim's irritated boyfriend Hugo, while Jesse Pearson essays the iconic Birdie. Johnny Green's superb musical arrangements sound spectacular in Twilight Time's 5.1 DTS MA soundtrack (presented here with an isolated score/effects track), and Joseph Biroc's cinematography captures the color and Panavision surroundings perfectly.

"Bye Bye Birdie" is likely to be a hot seller for Twilight Time, who sourced a gorgeous AVC encoded 1080p transfer from the Sony vaults for their 3000-copy Blu-Ray limited edition. Much like "Picnic," the image is brilliantly detailed and highly satisfying without any excessive filtering or DNR. In addition to the isolated music/effects track, the disc includes the original trailer and an insightful essay, as always, from Julie Kirgo.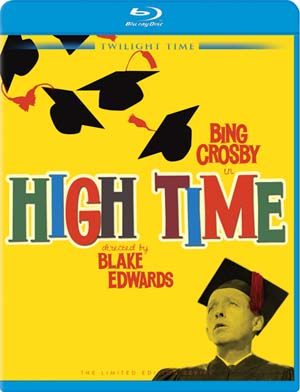 Blake Edwards' 1960 Fox comedy HIGH TIME (**½, 102 mins., 1960), meanwhile, finds Bing Crosby's hamburger-restaurant chain entrepreneur deciding to head back to campus and get his college degree. As the elder statesman on campus, Bing quickly becomes popular with his roommates (including Richard Beymer and Fabian), romances a French teacher (Nicole Maurey) and finds the time to dress up in drag and croon a future standard in the process.

Though written by Edwards' frequent collaborators Tom and Frank Waldman, "High Time" doesn't have a whole lot of slapstick antics (there's just that one bit where Bing crossdresses as part of a fraternity initiation – something that's never as amusing as it sounds). The movie is sweet and goes down nice and easy as a product of its era, but it also feels flimsy – like a book for a musical without any songs. Yes, Bing does briefly croon "The Second Time Around," a lovely Sammy Cahn-James Van Heusen tune written for the film, but the movie really could've used some more musical interludes seeing as most of the film is comprised of basic, albeit peppy, montages. There's not much in the way of drama or character development here – just a series of self-contained scenes set over the course of Bing's four years at an ACC institution dubbed "Pinehurst College" (standing in for Wake Forest, where the film was reportedly supposed to be shot until the production decided to stay closer to home in California).

The supporting cast has its charms: Gavin MacLeod has some fun early on as a manic science teacher, a pre-"Batgirl" Yvonne Craig plays an intrepid school journalist, and Tuesday Weld brings her warm smile as the gang's resident gal pal, but there's no real pay off to their (or any other) roles, with the movie settling for a cartoony treatment of the subject matter without much development or even laughs (in fact, Rodney Dangerfield would have much more success in the latter department in his similarly-themed 1986 hit "Back to School").

Now, although it probably sounds as if I'm being a bit harsh on "High Time," I still enjoyed the film. Edwards' direction utilizes some visual flourishes that would come to characterize his later comedies, and Henry Mancini's wonderful score is so infectious that I was humming the main theme for some time afterwards. All it needed was a few good musical numbers to put it over the top.

The 1080p AVC encoded, Fox-sourced HD transfer is perfectly acceptable on balance – the elements are certainly in better condition than "Demetrius and the Gladiators," another Fox Cinemascope TT release, yet the image has some obvious digital filtering applied and doesn't appear nearly as vibrant as "Bye Bye Birdie" (the colors also don't leap off the screen as they do in TT's counterpart release this month). The DTS MA stereo sound is just fine, with a stereo isolated score track of Mancini's score also available on a separate channel. The original trailer and Julie Kirgo's notes put the finishing touches on another Twilight Time 3000-copy limited edition Blu-Ray, now available exclusively at Screen Archives.

---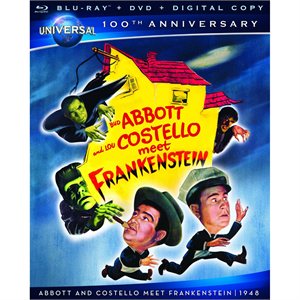 New Universal 100th Anniversary Blu-Ray Releases

Universal has a quartet of new 100th Anniversary releases due out next week, and the results range from the superb to the slightly disappointing in this batch. Here's a preview:

ABBOTT & COSTELLO MEET FRANKENSTEIN Blu-Ray/DVD/Digital Copy (***½, 83 mins., 1948; Universal): Universal's legendary, all-time classic comedy paired Abbott & Costello with a series of movie monsters, including Bela Lugosi essaying Dracula for only the second time on-screen, Lon Chaney, Jr. as Larry Talbot (aka the Wolfman), and Glenn Strange as Frankenstein (there's also a fun cameo by another Universal monster favorite at the very end). "Abbott & Costello Meet Frankenstein" also revitalized A&C's film career for years to come (with the boys meeting everyone from Dr. Jekyll and Mr. Hyde to "The Killer...Boris Karloff"), and still holds up tremendously well – especially for any fan of the classic Universal monster movies. The comedy in Robert Lees, Frederic Rinaldo and John Grant's script deftly bridges A&C's antics with a basically respectful treatment of Dracula, Frankenstein and crew, allowing for the film to recreate the feel of the studio's Golden Age chillers in a hilarious setting that never ceases to entertain.

Universal's Blu-Ray presentation of the film, out next week, is terrific: the AVC encoded 1080p transfer is natural in appearance and allows the film, warts and all, to "breathe," so to speak, without any obvious filtering or excessive DNR. The DTS MA mono sound is acceptable, and extras carried over from the prior DVD include Gregory W. Mank's commentary and the David J. Skal-hosted DVD featurette "Abbott & Costello Meet the Monsters" (though, as with the recent Blu-Ray of "Jaws," this featurette is presented in a heavily compressed, terrible-looking standard-def encode). Two Universal 100 Years featurettes and the trailer are also included, plus the trailer, a DVD and digital copy.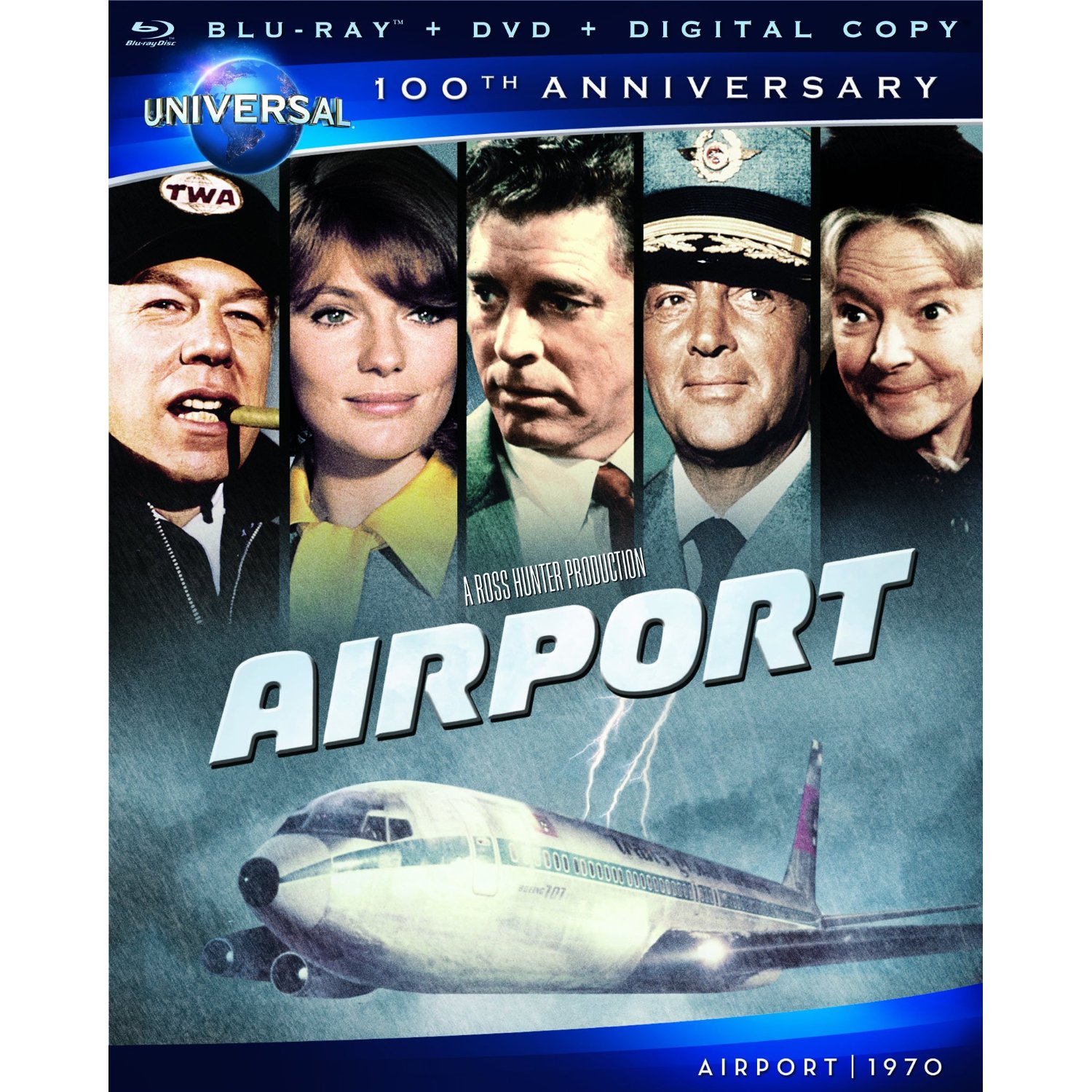 AIRPORT Blu-Ray/DVD/Digital Copy (***½, 137 mins., 1970, G; Universal): Ross Hunter's 1970 box-office smash ignited a whole genre of "disaster movies" that followed throughout the '70s, including three sequels of its own. No question the move to high-definition adds to the appeal of this George Seaton-scripted adaptation of Arthur Hailey's bestseller, with the movie's Todd-AO cinematography appearing more detailed and impressive in Universal's solid 1080p AVC encoded transfer – the colors and contrasts are nicely balanced, with good detail and maybe just a hint of filtering that doesn't get in the way of the image (unlike, unfortunately, "Sixteen Candles" reviewed below). Not much in the way of extras here: just two "100 Years of Universal" featurettes and the original trailer are on-hand, though the DTS MA 5.1 audio does a capable job rendering Alfred Newman's excellent score.

HARVEY Blu-Ray/DVD/Digital Copy (***½, 105 mins., 1950; Universal): Sweet, lovely comedy, adapted from Mary Chase's play by the author and Oscar Brodney, gave Jimmy Stewart one of his signature roles as kindly Elwood P. Dowd – the good-natured bachelor whose best friend is a six-foot tall-plus rabbit who appears only to him. Hollywood has tried numerous times over the years to remake "Harvey" (most recently with Steven Spielberg expressing interest), but there's an innocence and playfulness in Henry Koster's 1950 film that's going to be impossible for anyone to recapture. Universal's 1080p AVC encoded transfer is another winner, offering good detail (and a happy lack of DNR) in its crisp B&W image. Extras include an introduction from Jimmy Stewart that was filmed for the early '90s video release, plus two more Universal 100 Years featurettes (the Carl Laemmle Era, the Lew Wasserman Era), plus a DVD, digital copy and the theatrical trailer.

SIXTEEN CANDLES Blu-Ray/DVD (***, 93 mins., 1984, PG; Universal): John Hughes' inaugural directorial outing – and the first of three '80s favorites to star Molly Ringwald – holds up well as a coming-of-age teen story told through Hughes' distinctive, occasionally irreverent prism. Unfortunately, the 1080p AVC encoded transfer from Universal here leaves much to be desired: heavily filtered with what appears to be both noise reduction and edge enhancement, there's little detail in the image compared to the studio's other efforts in this batch. While not quite an "Out of Africa"-level disaster, the enhancement over the prior DVD release is unfortunately minimal here, despite stronger color reproduction. The disc otherwise includes a remixed 5.1 DTS MA track, a 10-part documentary (sans Ringwald) recounting the production, plus two "100 Years" featurettes, a DVD and digital copy.

---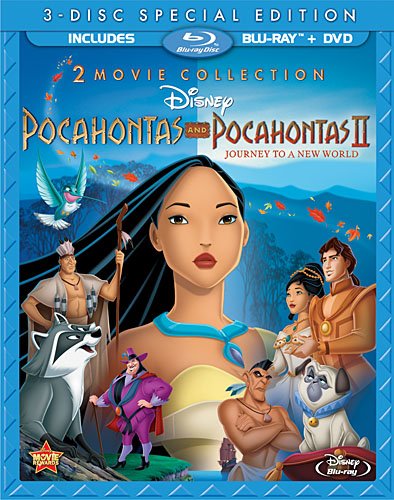 New From Disney

Back in the mid '90s, the Disney studio excised a pair of songs from two of their releases – "Pocahontas" and "The Muppet Christmas Carol" – that both negatively impacted the theatrical versions of each film. The reasoning was simple: the songs in question ("When Love Is Gone" from the Muppets and "If I Never Knew You" from "Pocahontas") were too "adult" in nature, leading some parents to take their kids out to the snack bar or the bathroom to avoid sitting in their seats for the 3-4 minutes those respective numbers were on-screen.

It didn't matter that the songs were vital to each movie – comprising arguably the most dramatic moments of both stories – or that anyone other than a restless five-year-old wouldn't have had a problem sitting through them. The editing shears were out, and neither song would appear in the theatrical release of either picture. Flash-forward several months. Once "The Muppet Christmas Carol" hit video, director Brian Henson insisted on the restoration of "When Love Is Gone," and the song was thankfully added into all video releases of the 1992 production (though sadly not its later DVD release). "Pocahontas," sadly, would not have its climactic song restored until a 10th Anniversary DVD release in 2005.

Unfortunately, that song – Alan Menken's lovely "If I Never Knew You" – is once again absent from the Blu-Ray of POCAHONTAS (**½, 84 mins., 1995, G), which has just arrived in a BD/DVD double-pack with its inferior direct-to-video sequel "Pocahontas II: Journey To a New World."

It doesn't matter that the movie is one of the weaker Disney productions from the '90s, or that the Politically Corrected-story has numerous holes. "Pocahontas" still manages to modestly entertain in spite of its flaws primarily because of its gorgeous score by Menken and lyricist Stephen Schwartz, encompassing "The Colors of the Wind" and "Just Around the Riverbend." Alas, for whatever reason, Disney has once more opted not to include the longer version with "If I Never Knew You," a duet between Pocahontas (sung by Judy Kuhn) and John Smith (a surprisingly effective vocal performance by Mel Gibson), sung near the conclusion of the film.

Without "If I Never Knew You," "Pocahontas" essentially has no climax. The movie's sometimes jumbled story – with its one dimensional villains (gasp! That evil governor of Virginia is a nasty one!!) – and confused perspective on the Pocahontas-Smith relationship reeks of the P.C. police, and minus the duet, the film also doesn't flow properly, with a particularly abrupt final third. It's a problematic but interesting entry in the Disney canon, boasting some of Menken's finest work and one of the nicest love themes you'll ever hear in an animated movie – but, as was the case with the theatrical release, it's been relegated once again to a mere end credits pop duet between Jon Secada and Shanice.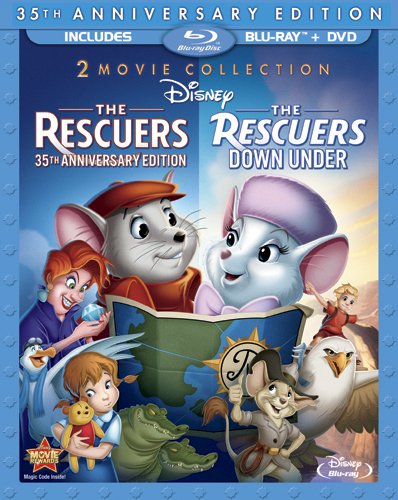 With its crisp and beautiful new Blu-Ray remastering, the movie has, at least, never looked better on the small screen. The film's bold colors and striking animation are superlatively rendered, while the 5.1 DTS MA soundtrack is likewise effective in conveying the rich musical texture of the soundtrack. Extras (in addition to standard DVD copies) are mostly reprisals of material found in Disney's deluxe CAV LaserDisc box set of "Pocahontas" (likewise carried over to the 2005 DVD). These include commentary with the filmmakers (recorded in 2003) and plenty of featurettes – albeit some of them only available through Disney's online "Virtual Vault" (requiring a BD Live connection). Adding insult to injury is that "If I Never Knew You" is indeed present as a supplement – and in full HD – making it even more frustrating the song couldn't have been included, as an option, to view integrated within the movie itself.

"Pocahontas" may always be viewed as somewhat of a black sheep, particularly compared with the high quality of Disney's theatrical output from the '90s, and it's unfortunate that the improvement yielded by including "If I Never Knew You" has been negated by the bad decision to drop it from this package. Hopefully the same situation won't repeat itself when "The Muppet Christmas Carol" arrives on Blu-Ray later this year.

THE RESCUERS/THE RESCUERS DOWN UNDER Blu-Ray/DVD (***, 78/78 mins., 1977/90, G; Disney): Splendid Blu-Ray pairing of the 1977 Disney favorite "The Rescuers" – now celebrating its 35th Anniversary – with its underappreciated, beautifully drawn 1990 sequel "The Rescuers Down Under" has arrived on Blu-Ray in a BD/DVD Disney combo pack as well. The original "Rescuers" is a gentle kids animated feature – slight but still endearing – and the 1990 "Down Under" was noteworthy for being one of the last Disney animated efforts that would be made without songs for a number of years to come. It still has, musically, a brilliant score by Bruce Broughton, however, that ranks with his best, as well as some fleeting uses of computer animation. Both films look colorful and detailed in Disney's 1080p AVC encoded transfers, though it's clear neither was treated to the kind of digital restoration other films of their respective eras have been. Extras include, on "The Rescuers," a deleted song, a bonus short ("Three Blind Mouseketeers"), and a 1990 vintage Making Of for the sequel. Most impressive is the inclusion of a vintage Disney "True Life" adventure, "Water Birds," presented in full 1080p AVC encoded HD!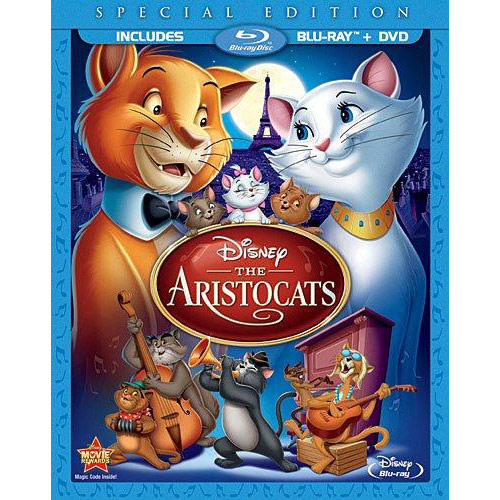 THE ARISTOCATS Blu-Ray/DVD (***, 79 mins., 1970, G; Disney): It's never been regarded as one of Disney's finest, but this enjoyable 1970 animated feature likewise hits Blu-Ray for the first time in a double-disc BD/DVD combo pack. Offering the first HD (1.78 AVC encoded widescreen) presentation of the film on video to date, this re-issue also sports a deleted scene, an interview with the Sherman Brothers (whose jazzy songs adorn the film), an "Aristocats" scrapbook, a TV segment with Disney from the late '50s (which has nothing to do with the movie), and classic shorts. The 5.1 DTS MA audio is excellent and the movie itself a satisfying piece of Disney animation that's historically notable for being the last picture that Walt himself greenlit, and also the first released after his passing. It's always been a bittersweet film (and was out of circulation during most of my youth altogether), but viewers unfamiliar with "The Aristocats" are likely to find it an entertaining family effort well worth adding to your Disney collections.

THE TIGGER MOVIE Blu-Ray/DVD (***, 77 mins., 1999, G; Disney): Popular Pooh animated feature from Disney follows our favorite Tigger as he sets off on an adventure to find others of his kind. A pleasant story and soundtrack make this an entertaining and satisfying children's film which Disney has re-issued in a beautiful Blu-Ray package sporting another terrific 1080p AVC encoded transfer (1.78) with 5.1 DTS MA audio and 10 Pooh mini-shorts on the supplemental side. Other extras include a Kenny Loggins music video, DVD edition and other goodies for kids. Recommended!

LADY AND THE TRAMP II: SCAMP'S ADVENTURE Blu-Ray/DVD (2001, 70 mins., G; Disney): Cute, if forgettable, small-screen 2001 follow-up to one of Disney's '50s classics makes its way to Blu-Ray for the first time in another combo pack. This time Disney has included a good-looking AVC encoded transfer with DTS MA 5.1 audio, while a Making Of featurette, three bonus Pluto shorts, trivia tracks, and sing-along songs round out the supplemental side of things.

CHIMPANZEE Blu-Ray/DVD (***, 78 mins., 2012, G; Disney): Another fine "DisneyNature" release from the House of Mouse, this 80-minute spring release did surprisingly well at the box-office as it chronicles the trials and tribulations of Oscar, a young chimp in the African rain forest and his various interactions with his elders. Great cinematography and gorgeous colors make for a terrific Blu-Ray, thanks to a razor-sharp 1080p AVC encoded transfer – so good that you can overlook Tim Allen's saccharine narration. Extra features here include a Making Of, music video and conservation-themed featurettes, along with a 5.1 DTS MA soundtrack sporting a nice score by Nicholas Hooper.

---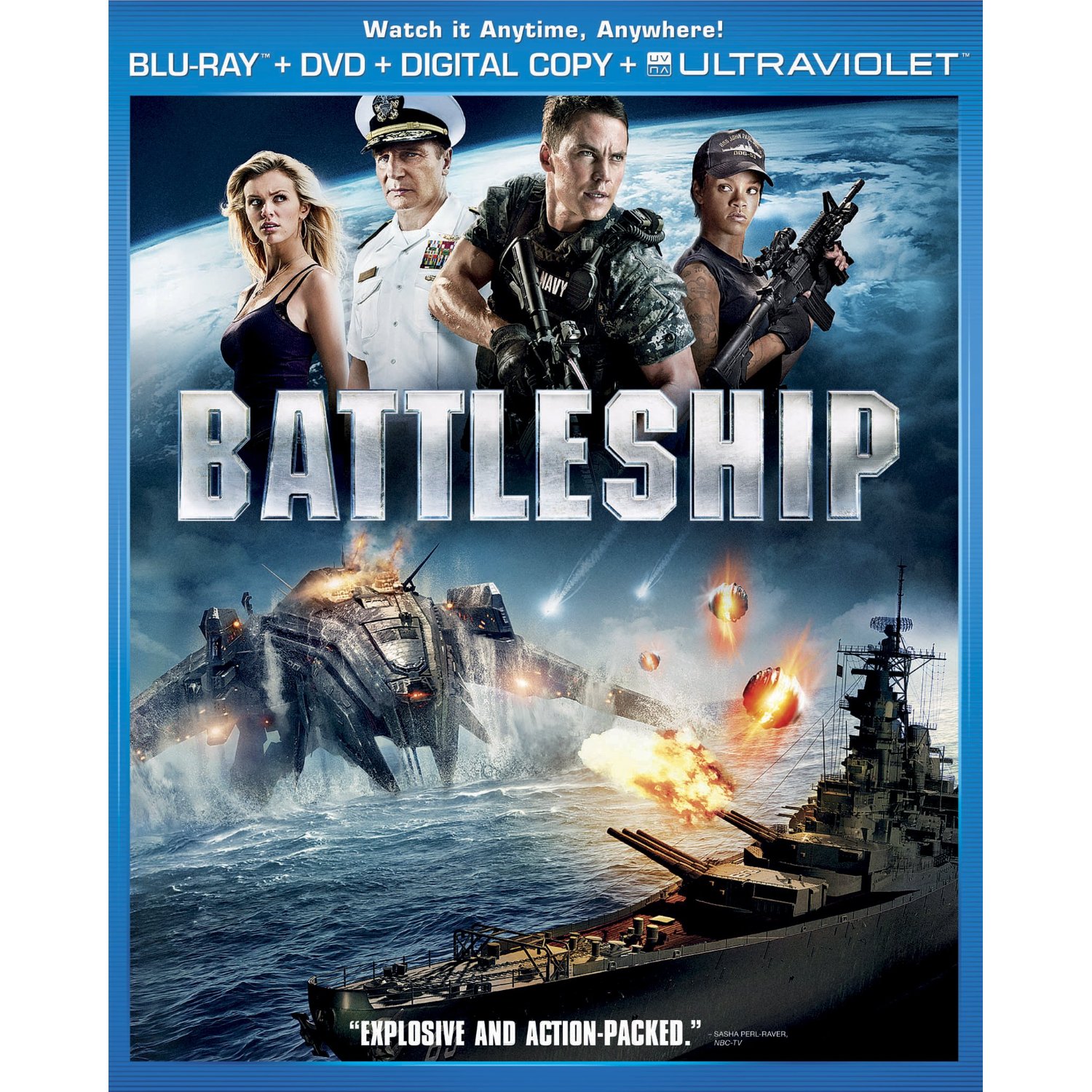 Also New on Blu-Ray

BATTLESHIP Blu-Ray/DVD/Digital Copy (**, 132 mins., 2012, PG-13; Universal): Dim-witted "adaptation" of the classic board game is really just a sea-faring variation on the "Transformers" movies, with the Navy – under the unlikely guidance of Taylor Kitsch as the troublemaking brother of straight arrow Alexander Skarsgard – combating invading aliens who land off the coast of Hawaii. Nice location photography and ILM effects make director Peter Berg's big-budget disappointment watchable enough – especially for the young audience who embraced the "Transformers" films – but it's certainly no better than Michael Bay's soulless counterparts, with a formulaic, brainless script credited to Jon and Erich Hoeber.

The cast unsurprisingly goes through the motions, with Kitsch looking like he just washed up from "John Carter" and Brooklyn Decker offering nothing more than requisite eye candy. Universal's Blu-Ray (talk about a fast turnaround) streets next week and includes several BD format exclusives with an alternate ending previsualization and a handful of featurettes among them. Other extras include three additional, fluffy featurettes, a top-flight 1080p transfer, DTS MA soundtrack (sporting a by-the-numbers Steve Jablonsky score), digital copy and DVD as well.

THE DICTATOR Blu-Ray/DVD/Digital Copy (**, 83/98 mins., R/Unrated, 2012; Paramount): Sacha Baron Cohen brings his gross-out humor to a more formal cinematic comedy setting – eschewing the ersatz documentary approach of "Borat" and "Bruno" – in "The Dictator," but the results aren't any more consistently funnier for the comedian than the unevenness of his last cinematic excursion.

Under the direction once again of Larry Charles, Cohen – who also co-wrote the script – stars as a Middle Eastern ruler who finds himself having to re-invent himself in New York City after being shorn of his beard by conniving Ben Kingsley. Plenty of rude jokes and raunchy humor naturally abound here, but only some of it works; tellingly, Paramount opted to release the film in a barely-80 minute R-rated theatrical version, trimming over 15 minutes from an "Unrated" version that's also included here (one that feels padded if a bit less rushed). Either way, a bit of this material goes a long way, leaving the picture best left for Baron Cohen aficionados. Paramount's Blu-Ray also includes a DVD, digital copy, and over 30 minutes of bonus features, plus a 1080p transfer and DTS MA soundtrack.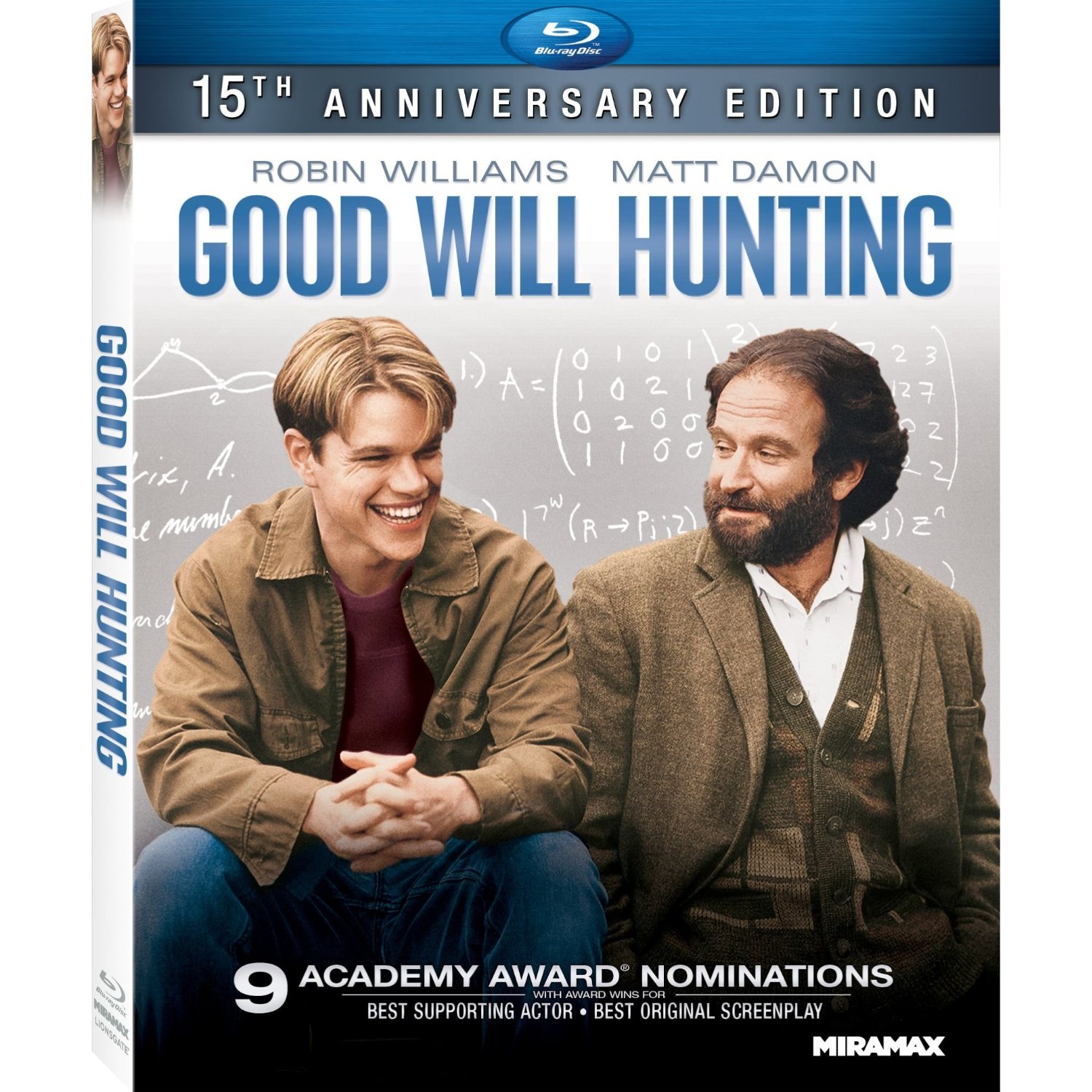 GOOD WILL HUNTING 15th Anniversary Edition Blu-Ray (***½, 126 mins., 1997, R; Lionsgate): Gus Vant Sant's excellent 1997 film is a testament to superb ensemble acting and a solid script, and returns to Blu-Ray (just a year after its initial domestic release) in a new 15th Anniversary release from Lionsgate.

Matt Damon excels as the troubled genius who works as a janitor at MIT, counseled by therapist Robin Williams and pal Ben Affleck while dating Harvard grad student Minnie Driver. Damon and Affleck co-wrote the script for this character piece, which is perfectly content to gradually develop its characters without adhering to a standard Hollywood plot formula. Sure, you could say one of the monologues in the film was a bit much, or that the plot seems a bit disjointed at the start, but what "Good Will Hunting" does so effectively is capture a rich tapestry of characters at a certain time and place in life, and bring them to some kind of resolution at the finish without making it feel like the ending is half-baked and tacked on. Damon, Affleck, Williams, Driver, and Stellan Skaarsgard comprise the film's talented cast; Van Sant, an often eclectic director whose own talent usually enhances his projects, here is happy to let the story do its work on its own, and the results speak for themselves. Additional kudos go out to Danny Elfman's fine score.

"Good Will Hunting" receives another good-looking AVC encoded transfer from Lionsgate with DTS MA audio and all the extras from Miramax's old Special Edition DVD (commentary, deleted scenes, etc.). What's new is a brand-new four-part retrospective, "Reflecting on a Journey," plus an interview with Matt Damon, making this a better-rounded package than the prior BD edition.

---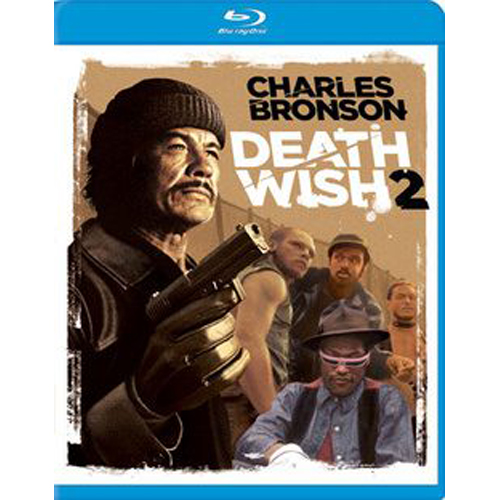 MGM/Fox Catalog Blu-Rays

In honor of the release of "The Expendables 2," MGM and Fox have dusted off five '80s action vehicles starring Chuck Norris and Charles Bronson, all of which come bargain-priced (around $10-$15 at Walmart, Amazon and other locales), offer very satisfying, DNR-free 1080p AVC encoded transfers and plenty of dated but fun thrills for genre buffs.

DEATH WISH II Blu-Ray (89 mins., 1982, R; MGM/Fox)
DEATH WISH 3 Blu-Ray (91 mins., 1985, R; MGM/Fox)
DEATH WISH 4: THE CRACKDOWN Blu-Ray (99 mins., 1987, R; MGM/Fox): Charles Bronson scored a huge hit in the 1970s Dino DeLaurentiis-produced adaptation of Brian Garfield's novel "Death Wish." It took several years to firm up a follow-up, but once Cannon Group moguls Menahem Golan and Yoram Globus got their hands on the property, it was no shock that the sequel machine would soon be cranked up to maximum with Bronson returning to his original role of Paul Kersey, who here takes his street clean-up to L.A. (Parts 2 and 4) as well as his native New York City (Part 3) in rehashes of the original's formula.

None of the "Death Wish" movies are especially good, but it's interesting how the somewhat dreary (if more "serious") second installment was followed by the increasingly hysterical action and entertainment of Parts 3 and 4, even while its leading man looks more tired as the years pass (Chuck looks particularly peaked by the time "The Crackdown" comes about – even though he had yet another installment to go!). That said, all three of these are entertaining in a guilty-pleasure, low-budget '80s fashion, with Michael Winner handling Parts 2 and 3 – with some thanks going out to groovy rock scoring by Jimmy Page (and friends) – and Cannon favorite J. Lee Thompson taking over the director's chair for the penultimate installment.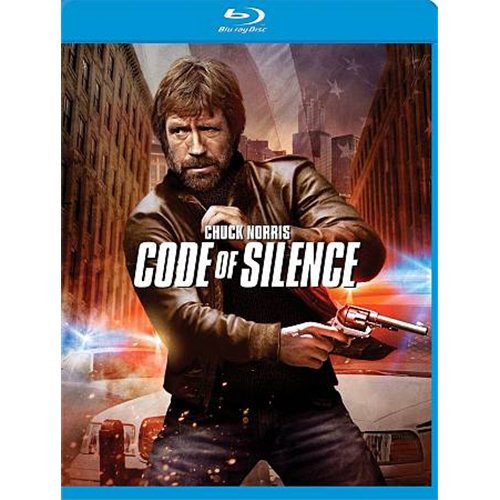 All three transfers are surprisingly good, hampered only by the films' modest budgets, while trailers and DTS MA mono soundtracks round out the releases. Fans should note that "Death Wish II" is here presented in its R-rated theatrical version and not an "uncut" longer version that's been shown on MGM HD, one that includes more brutal rape sequences.

CODE OF SILENCE Blu-Ray (101 mins., 1985, R; MGM/Fox)
LONE WOLF McQUADE Blu-Ray (107 mins., 1983, PG; MGM/Fox): Two of Chuck Norris' better starring vehicles also get a Blu-Ray revival this month courtesy of MGM and Fox.

1983's "Lone Wolf McQuade" stars the Chuckster as a Texas Ranger who has to save his teen daughter from a ruthless arms dealer (David Carradine) in a formulaic, overlong but still entertaining 1983 Orion film from director Steve Carver (I also have a soft spot for any film co-starring Barbara Carrera as well!). Even better is Norris' "breakout" critical success, the 1985 Orion release "Code of Silence," which features Chuck as a tough Chicago detective who takes on a drug cartel – and even members of his own department – in an exciting vehicle that also helped launch the career of future "Fugitive" director Andy Davis.

Both pictures again include steady 1080p AVC encoded transfers, DTS MA mono soundtracks and trailers. Recommended for those hungering for the days of larger-than-life action stars in decent programmers that have weathered the years better than you might've thought.

---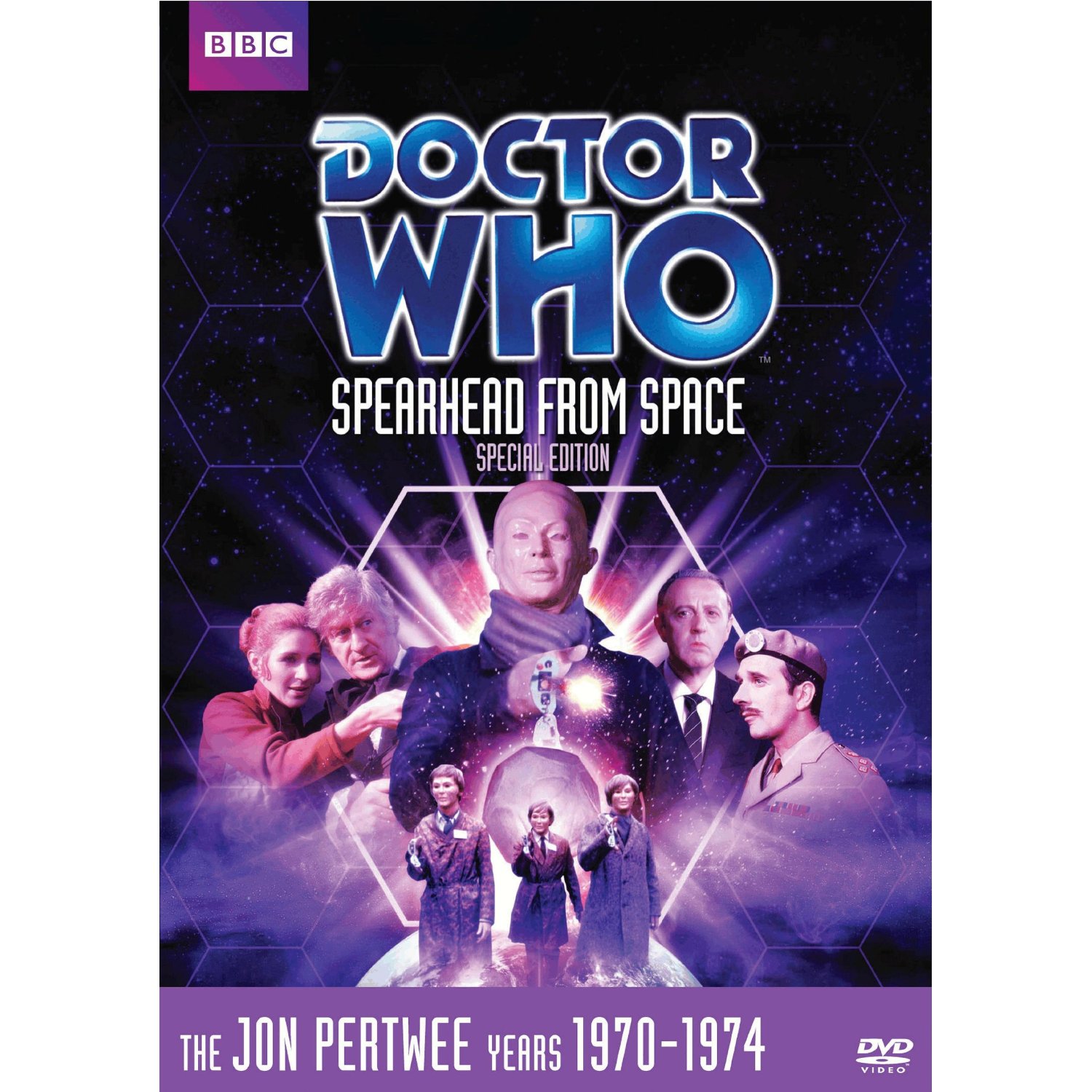 New From BBC

JUDGE JOHN DEED Season 6 DVD (aprx. 240 mins., 2007; BBC): Sixth and final season of the BBC series brings Martin Shaw back behind the bench as Judge John Deed in a pair of story arcs: "War Crimes," in which a young British soldier stands trial for the death of 11 Iraqi civilians; and "Evidence of Harm," where Deed reopens a case involving a soldier damaged by vaccines given to him during his service. 16:9 transfers and stereo soundtracks comprise the two-disc set.

DALZIEL & PASCOE Season 6 DVD (aprx. 365 mins., 1999; BBC): Andy Dalziel and Peter Pascoe return to solve more cases in this sixth season of the BBC crime procedural. Episodes include "Walls of Silence," wherein our coppers probe the death of a musical prodigy schoolboy; "Home Truths," profiling the murder of a Sikh woman; "Secrets of the Dead," where Dalziel is drawn into the investigation of a local solicitor's murder; and "Truth and Consequences," wherein the duo investigate a skeleton found in an old mining town. 16:9 transfers and stereo soundtracks are again on-hand in BBC's double-disc release.

DOCTOR WHO: SPEARHEAD FROM SPACE DVD (96 mins., 1970; BBC): From the Jon Pertwee era, Robert Holmes' "Spearhead From Space" (which originally aired January, 1970) finds the good doctor banished to Earth, along with a bizarre "plastic" race named the Nestene. Two commentary tracks; a 20-minute Making Of; a featurette on "Doctor Who" as it moved from B&W to color; a 1993 spoof film; photo gallery; and PDF materials are on-hand in another excellent Special Edition for Dr. Who aficionados.

DOCTOR WHO: THE GREATEST SHOW IN THE GALAXY DVD (96 mins., 1988; BBC): If you're easily spooked by clowns, you might want to steer clear of this Sylvester McCoy story arc (originally aired December 14, 1988 through January 4, 1989) wherein the Doctor and Ace end up running afoul of a sinister "Chief Clown" at a Psychic Circus on the planet Segonax. Extras include a commentary with cast/crew members; a half-hour Making Of; over 10 minutes of deleted scenes; a look at the model effects; music video; vintage promo materials; PDF goodies; a photo gallery; isolated score track and other insightful extras.

PLANET DINOSAUR DVD (174 mins., 2011; BBC): Younger viewers ought to be particularly enjoy this updated rendition of "Walking With Dinosaurs," offering six episodes (Lost World, Feathered Dragons, Last Killers, Fight For Life, New Giants, The Great Survivors) that recount the prehistoric world of dinos with exceptionally crisp visual effects and narration from John Hurt. BBC's DVD release includes 16:9 transfers and 5.1 soundtracks.
---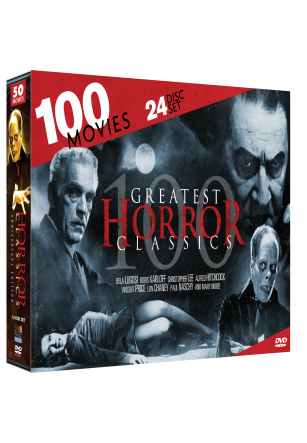 New From Mill Creek

100 GREATEST HORROR CLASSICS DVD (Mill Creek): Value-packaged compilation includes the label's previously issued 50 Movie Packs of "Legends of Horror" and "Horror Classics (Anniversary Edition)," each offering 50 low-budget/public domain pictures on 24 double sided discs. Titles range from several silent titles (the John Barrymore "Dr. Jekyll and Mr. Hyde," the cut version of "Metropolis" and the Lon Chaney "Phantom of the Opera") to '60s favorites ("Carnival of Souls," "Dementia 13") and a few serials for good measure.

100 GREATEST SCI-FI CLASSICS DVD (Mill Creek): Two more 50 movie packs, "Sci-Fi Classics (Anniversary Edition)" and "Sci-Fi Invasion," are included in this anthology. The former is heavy on earlier cheapies, serials and public domain titles – the previously-reviewed "Sci-Fi Invasion" is a 50-movie pack that offers a few interesting cult titles in addition to some grade-Z fare that has been released elsewhere (and often). Among the more compelling titles are "Slipstream," "Hyper Sapien," "Star Knight" and John Sayles' "The Brother From Another Planet." Check the Aisle Seat archives for more detailed information on "Sci-Fi Invasion."

100 GREATEST WESTERN CLASSICS DVD (Mill Creek): "Western Legends" and "Western Classics" are the two previously-released Mill Creek 50-movie sets repackaged here, including 100 low-budget features starring the likes of Roy Rogers, Rex Allen, Tex Ritter, Gene Autry, John Wayne, Burt Lancaster and others, with James Caan in "Gone With the West" included in the mix.

100 GREATEST GUNSLINGER CLASSICS DVD (Mill Creek): The fourth of Mill Creek's new "100 Greatest" releases includes "Cowboys and Bandits" – almost entirely devoted to 1930s standalone features with Bob Steele, Tom Tyler, Roy Rogers and Hoot Gibson among the stars – and "Gunslinger Classics," which offers more contemporary fare (Donald Sutherland in "Dan Candy's Law," Dennis Hopper in "Mad Dog Morgan") mixed in with some more tried-and-true Roy Rogers vehicles.

---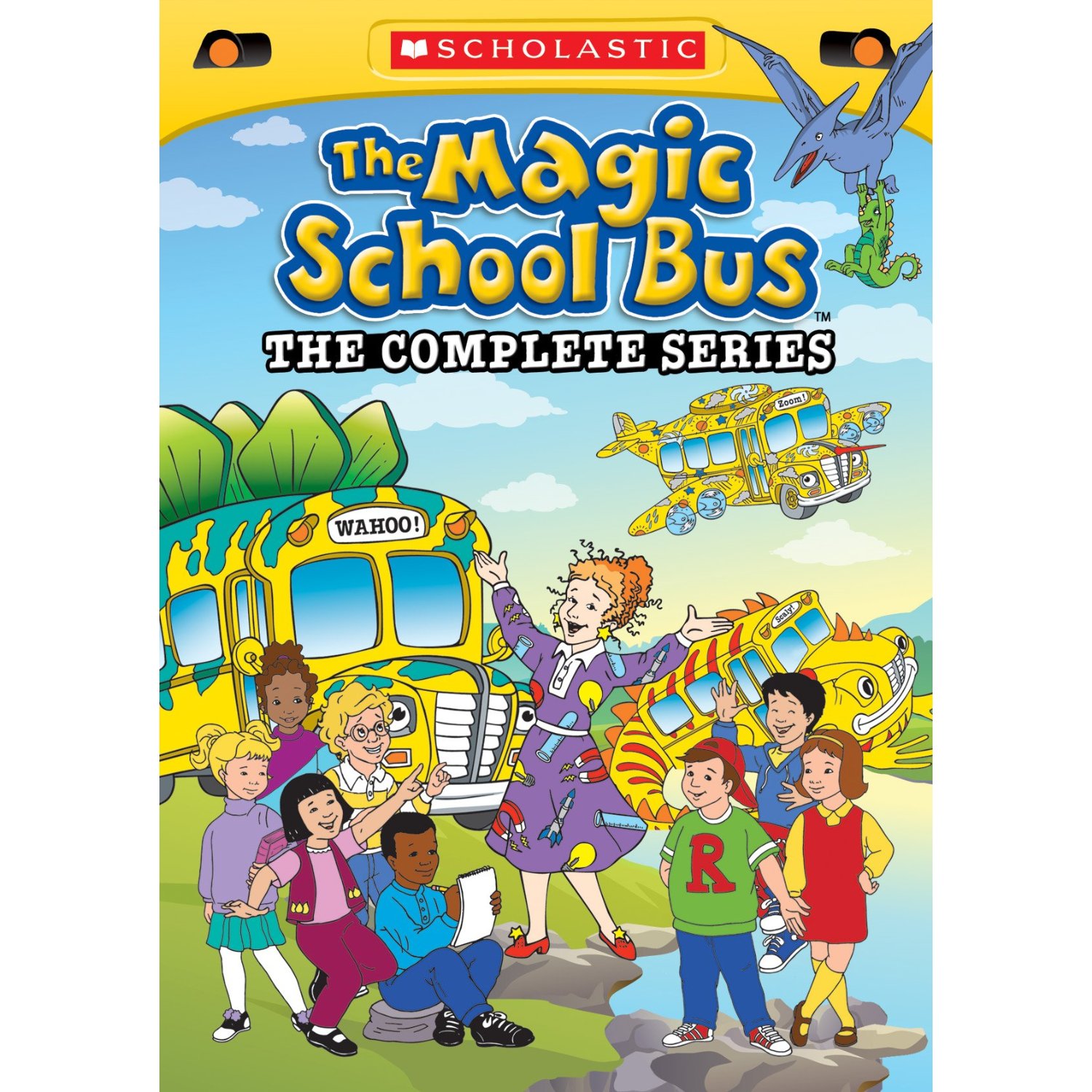 Also New This Month

THE MAGIC SCHOOL BUS: THE COMPLETE SERIES DVD (aprx. 22 hours; NewVideo): All 52 episodes from the Scholastic-produced animated series – perfect for grade school kids – have been released in the form of an eight-disc box-set from New Video, featuring the adventures of Ms. Frizzle, her students and their spectacular school bus which can go back in time, inside the human body, and out into outer space. Colorful educational entertainment that here includes a 24-page activity booklet and parents' guide, along with all four seasons of the Emmy-winning series in full-screen transfers and English/Spanish language tracks.

LIFE HAPPENS Blu-Ray (101 mins., 2011, R; Universal): Rom-com about a young woman (Krysten Ritter) who, after an unexpected pregnancy, navigates the dating scene as a single mom with the help of her roommates (Kate Bosworth, Rachel Bilson). Ritter also co-produced and co-wrote "Life Happens" with director Kat Coiro. Universal's Blu-Ray offers a 1080p transfer and DTS MA soundtrack.

HOUSE Season 8 Blu-Ray/Ultraviolet (aprx. 16 hours, 2011-12; Universal): Eighth and final season of the consistently popular Fox medical drama brings Hugh Laurie's irrepressible doctor back after being released from prison, only to find that things have changed at Princeton-Plainsboro Teaching Hospital. Universal's Season 8 Blu-Ray of "House"'s final season includes all 22 episodes in 1080p transfers with DTS MA 5.1 soundtracks; extras include a behind-the-scenes segment with Laurie, retrospective featurettes on the series' long run, and Ultraviolet digital streaming copies.

GLEE Season 3 Blu-Ray (960 mins., 2011-12; Fox): Third season of Ryan Murphy's Fox series starts to show its age just a bit, with the "Gleeks" competing together one last time before several members depart for college. All 22 episodes are included in Fox's Blu-Ray set, including The Purple Piano Project; I Am Unicorn; Asian F; Pot 'o Gold; The First Time; Mash Off; I Kissed a Girl; Hold On to Sixteen; Extraordinary Merry Christmas; Yes/No; Michael; The Spanish Teacher; Heart; On My Way; Big Brother; Saturday Night Glee-Ver; Dance ith Somebody; Choke; Prom-asaurus; Props; Nationals; and Goodbye. Extra features include a deleted scene from the holiday episode, several featurettes, AVC encoded 1080p transfers and 5.1 DTS MA soundtracks.

New From Lionsgate...Sean Riggs leaves the tough streets of North Philadelphia behind, only to find out that white collar crime on Wall Street is just as bad in Rel Dowdell's CHANGING THE GAME (103 mins., 2012, R), an urban drama hitting DVD this month from Lionsgate. The disc includes a 16:9 (1.78) transfer and 5.1 soundtrack.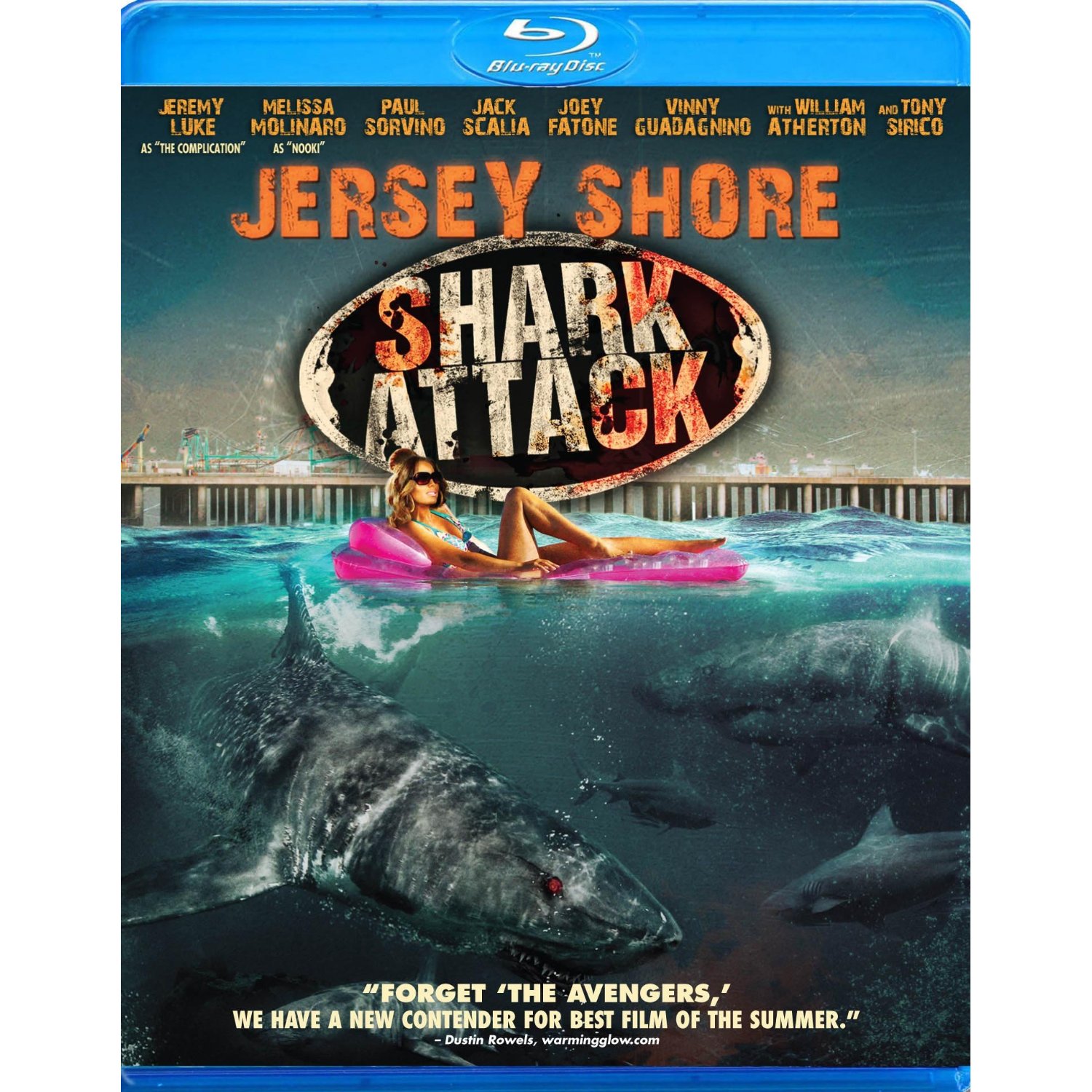 FREELANCERS Blu-Ray (96 mins., 2012, R; Lionsgate): Remember the days when Robert DeNiro's name actually meant something to a motion picture's currency? That era ended a long time ago, with the star hitting a new low in this Curtis "50 Cent" Jackson direct-to-video film about the son of a slain cop who joins his father's group of rogue "Gotham Cops." DeNiro, though, isn't alone in his check-cashing here, with Oscar winner Forest Whitaker likewise chipping in a "just for the money" supporting turn. Lionsgate's Blu-Ray of this routine, mediocre affair – co-starring Dana Delany – includes a 1080p AVC encoded transfer, DTS MA soundtrack, and extras including commentary with Jackson and director Jessy Terrero, deleted scenes, extended cast/crew interviews and a behind-the-scenes featurette.

JERSEY SHORE SHARK ATTACK Blu-Ray (87 mins., 2012, R; Anchor Bay): Syfy Channel original movie probably netted decent ratings for its ridiculous combination of "Jersey Shore" parody and "Jaws" knock-off – as such, the movie (barely) delivers what it promises, with a spoof of the MTV reality series that'll amuse its target audience (character names include "Nooki") while proving less satisfying for monster fans. Among the familiar faces who show up to cash checks are top-billed Paul Sorvino, Jack Scalia, Joey Fatone and William Atherton, who's a long way from "Ghostbusters" here. Anchor Bay's Blu-Ray includes commentary from the producers, a featurette, a 1080p transfer and 5.1 Dolby TrueHD soundtrack.

GREEN LANTERN: THE ANIMATED SERIES, RISE OF THE RED LANTERNS DVD (286 mins., 2011; Warner): The first 13 episodes from the new Cartoon Network series arrive on DVD, and offer considerably more entertainment than the recent Ryan Reynolds live-action feature misfire. Produced by DC animation guru Bruce Timm, "Green Lantern" follows Hal Jordan and the Green Lantern Corps' battle against the evil Red Lanterns, in cartoony CGI animation that kids and comic nuts in particular should find compelling. Warner's DVD includes 16:9 transfers and 2.0 stereo soundtracks plus a digital comic.

New From E One/MPI: Harvey Keitel stars as a gambler who has to make amends with three sons (Scott Caan, Paulo Costanzo, Jason Jones) whose life expectancies were cut short when their father signed them up for unsafe drug testing in A BEGINNER'S GUIDE TO ENDINGS (92 mins., 2010, R). This indie black comedy from wirter-director Jonathan Sobol co-stars JK Simmons and "Battlestar Galactica"'s Tricia Hefler, and hits DVD this month from E One in a 16:9 transfer with 5.1 Dolby Digital sound....Rutger Hauer stars as beer magnate Freddy Heineken in THE HEINEKEN KIDNAPPING (123 mins., 2011, Not Rated), a fictionalized account of the Netherlands' most notorious abduction that MPI brings to Blu-Ray this month. MPI's 1080p transfer looks good and the Dutch 5.1 Dolby Digital soundtrack is subtitled in English. Extras include a behind the scenes featurette and the trailer.

NEXT TIME: More new releases! Until then, don't forget to drop in on the official Aisle Seat Message Boards and direct any emails to our email address. Cheers everyone!