Message Board - Come and Discuss The Latest Videos, Movies & Anything Else!
Ridley Scott's feature debut came with the release of THE DUELLISTS (***½, 100 mins., 1977, PG), a Napoleonic era period piece that kicks off Shout Factory's 2013 Blu-Ray slate with a superb 1080p transfer from the Paramount vaults.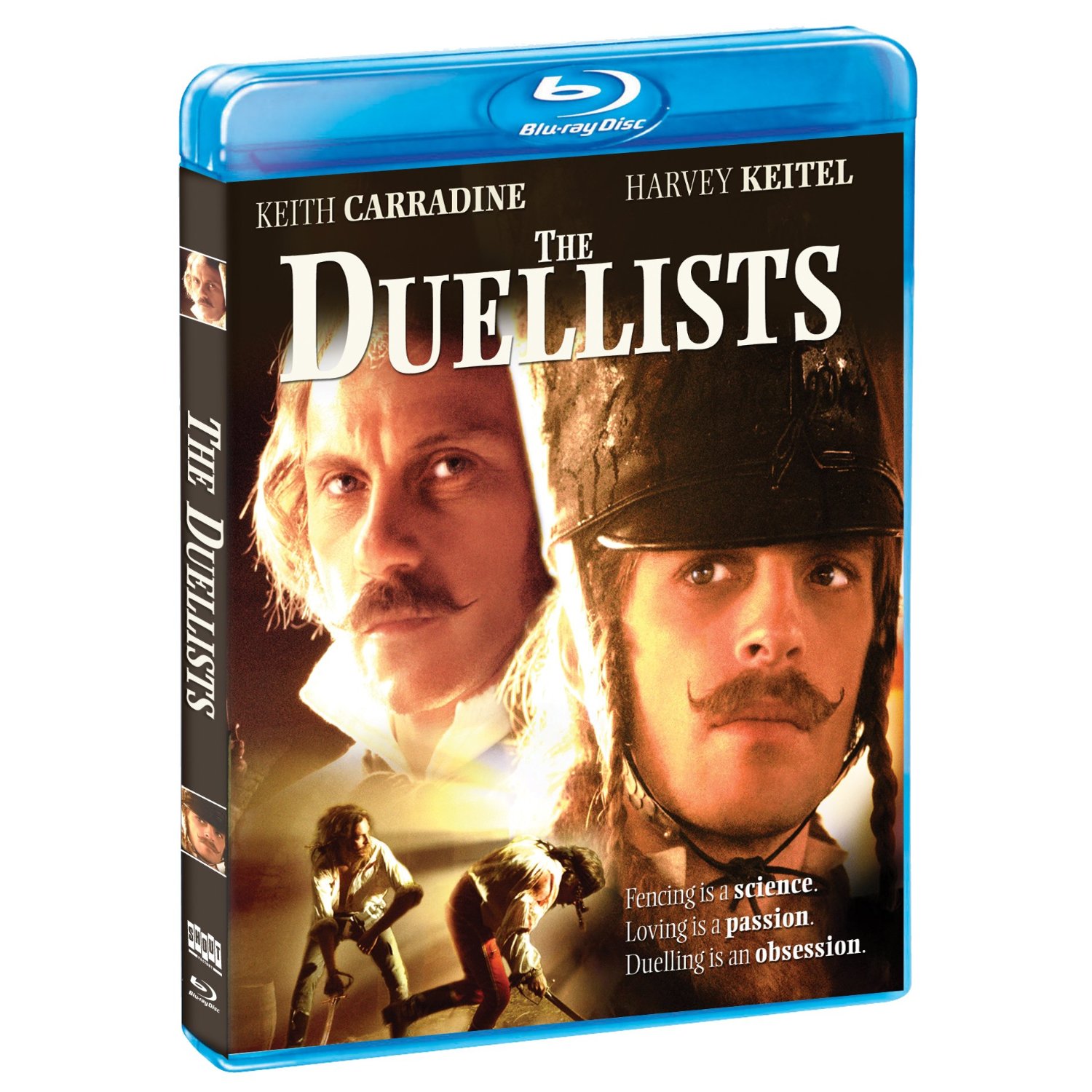 "The Duellists," adapted by Gerald Vaughan-Hughes from Joseph Conrad's story "The Duel," follows two officers in Napoleon's army (Keith Carradine, Harvey Keitel) who spar over a 30-year period after first encountering one another in Strasbourg in 1800. Loyalty, honor, and obsession all play themselves out in this David Puttnam production, which immediately trumpeted Scott's penchant for evocative visuals and textured cinematography – elements made all the more impressive having been produced here on a modest budget. Credit goes out to Frank Tidy as well for his collaboration with Scott on "The Duellists," which over 35 years after its initial release, remains one of the director's strongest dramatic pieces.

Shout Factory's Blu-Ray, available later this month, is one of many Paramount properties currently being licensed out to other labels (even the bulk of the studio's own back-catalog format releases are now being distributed by Warner Home Video). The 1080p AVC encoded transfer is remarkable in its unadulterated, noise-reduction-free appearance, enhancing the movie's naturalistic visuals at every turn. As I've written previously, few directors' works gain as much in high-definition as Scott's pictures do, and while the print utilized here isn't always immaculate, the transfer itself is as strong as one could've hoped for. In addition to DTS MA 5.1 audio, the disc reprises the extras from the 2002 DVD release, including a commentary by Scott; commentary and isolated score by Howard Blake; a 30-minute featurette with Scott and fellow director Kevin Reynolds; and a new interview with Carradine on the production. Highly recommended!

Also New For January

HIT & RUN Blu-Ray/DVD/Ultraviolet/Digital Copy (**½, 101 mins., 2012, R; Universal): Amiable enough vanity project for star/writer/co-director Dax Shepard co-stars his offscreen girlfriend Kristen Bell as an aspiring teacher who hits the road to L.A. along with her boyfriend (Shepard), currently living in witness protection. Alas, Shepard's identity is broken by Bell's ex-girlfriend (a relatively thankless role for former "Smallville" star Michael Rosenbaum), who also gets in touch with one of the thugs (Bradley Cooper) Shepard helped to put away. A few laughs and fast-moving action scenes mix in "Hit & Run," which fizzled out at the box-office last August but provides, if nothing else, minor amusement on video. Universal's Blu-Ray includes deleted scenes and three behind-the-scenes featurettes, along with a 1080p transfer, DTS MA 5.1 audio, a DVD, standard digital (itunes) and Ultraviolet streaming copy.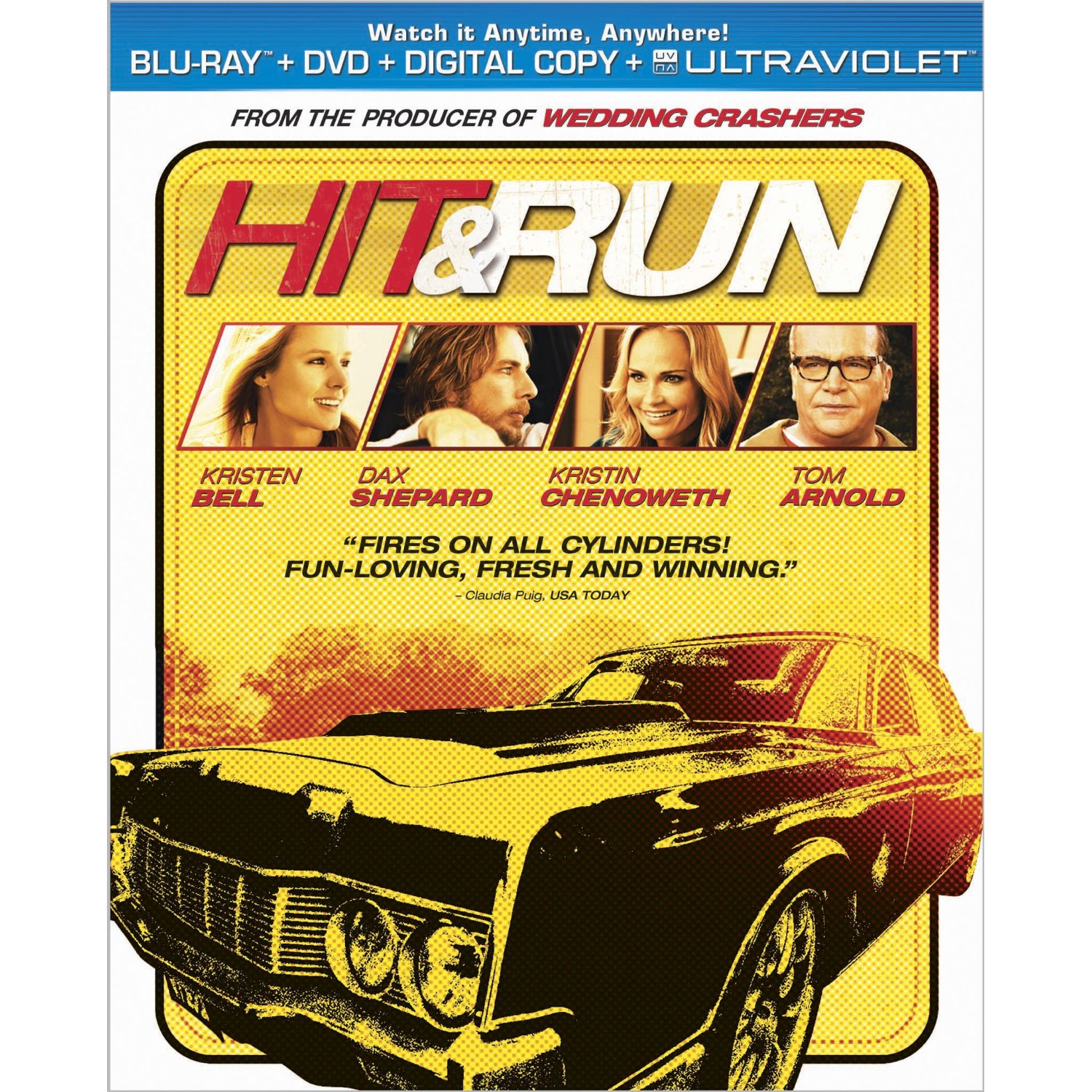 GUNS, GIRLS AND GAMBLING Blu-Ray (90 mins., 2011, Not Rated; Universal): Yari Film Group production from writer-director Michael Winnick in the vein of past "eclectic" action vehicles ("Smoking Aces" and "3000 Miles to Graceland" immediately come to mind) places an ensemble cast (Christian Slater, Powers Boothe, Dane Cook, Jeff Fahey, Chris Kattan, Gary Oldman) in hot pursuit of an Apache war mask stolen from an Indian casino. Wackiness ensues without the harder edge of a Tarantino vehicle in Winnick's film, which goes straight to video this week from Universal. The studio's 1080p transfer (1.85) and DTS MA 5.1 soundtrack are both top notch.

SEAL TEAM SIX: The Raid on Osama Bin Laden Blu-Ray (90 mins., 2012; Weinstein/Anchor Bay): Weinstein Company TV "docu-drama" was produced for the National Geographic Channel in an obvious rush to curtail "Zero Dark Thirty"'s theatrical release (not to mention President Obama's re-election campaign). John Stockwell directed "Seal Team Six," which chronicles the U.S. Navy SEAL campaign to eliminate Osama bin Laden; Cam Gigandet, Anson Mount, Freddy Rodriguez, Robert Knepper, William Fichtner and Kathleen Robertson star in this straightforward, almost perfunctory effort that almost certainly misses the dramatic fireworks of its well-reviewed big-screen counterpart. Anchor Bay's Blu-Ray includes a Making Of featurette plus 1080p transfer and DTS MA 5.1 soundtrack.

METHOD TO THE MADNESS OF JERRY LEWIS DVD (116 mins., 2011; Anchor Bay): Director Gregg Barson explores the life and times of Jerry Lewis in this superb documentary offering a wide-ranging perspective of the comedian's career. Contributions from Carol Burnett, Billy Crystal, Chevy Chase, John Landis, Eddie Murphy, Steven Spielberg, Jerry Seinfeld, Quentin Tarantino and others pop up in this two-hour examination of Lewis' comedic adventures. Anchor Bay's DVD includes a 16:9 transfer and 5.1 soundtrack. (Available January 22nd)

LOVE ME Blu-Ray (97 mins., 2012, PG-13; Anchor Bay): Lindsey Shaw stars in this teen thriller as a high schooler who wants to fall in love – and does, with a quiet rich kid transfer student (Jamie Johnson) who, unfortunately, has a possible connection with the disappearance of a missing 16-year-old. Anchor Bay's Blu-Ray includes a 1080p transfer, 5.1 Dolby TrueHD soundtrack and two featurettes. (Available January 15th)

OFFICER DOWN Blu-Ray (97 mins., 2012, R; Anchor Bay): Stephen Dorff plays a corrupt cop who cleans himself up after a stranger saves his life; some time later, the anonymous individual comes forward, needing his help to track down an assailant preying on young women at a local strip club. Dominic Purcell, David Boreanaz, Stephen Lang and James Woods appear in this thriller from director Brian A. Miller that Anchor Bay brings to Blu-Ray this month boasting a 1080p transfer and 5.1 Dolby TrueHD soundtrack.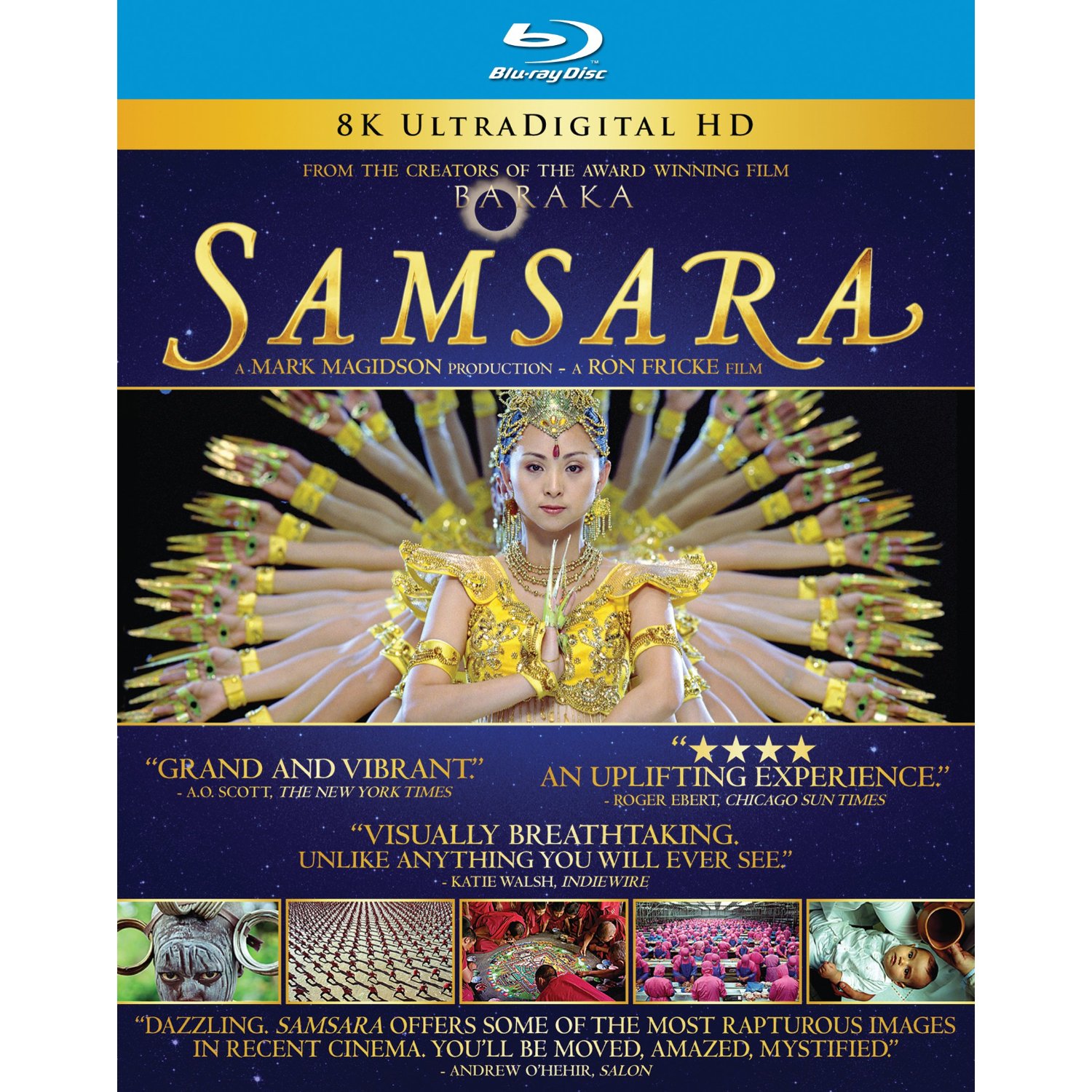 BLACK LIKE ME DVD (105 mins., 1964; Norton Media/VSC): Powerful, if crudely made, independent film adapts John Howard Griffin's "Black Like Me" to the screen, with James Whitmore starring as the author, who altered his pigment in order to chronicle the Jim Crow south in 1959. Roscoe Lee Browne, Clifton James, and Will Geer co-star in a fascinating, occasionally heavy-handed – but also atmospheric – film that VSC has brought to DVD in a special edition including both 4:3 and 16:9 formatted transfers (both of which have been impressively restored), a remixed 5.1 soundtrack, a bonus DVD including a full hour documentary on Griffin's life (as compelling, if not more so, than the film itself) and an excerpt from Griffin's authorized biography by Robert Bonazzi.

WAR OF THE DEAD Blu-Ray/DVD (86 mins., 2012, Not Rated; E One): WWII action-thriller spices up the usual cliches by having an American brigade run into Nazis who become reanimated as zombies! It's a "Saving Expired Private Ryan" of sorts in this low-budget but watchable B-movie from writer-director Marko Makilaakso. E One's Blu-Ray combo pack includes a DVD plus a 16:9 (2.35) HD transfer and DTS MA soundtrack.

BEING HUMAN: Season 2 Blu-Ray (572 mins., 2012; E One): Second season of the Syfy Channel series finds Aidan now in charge of his Boston vampire mob and Josh's now-wolfbound girlfriend Nora struggling with her changes. E One's Blu-Ray includes all 13 Canadian-lensed episodes on four discs with 1080p transfers and DTS MA soundtracks; extras include a Making Of, behind-the-scenes interview and Comic-Con segment.

SAMSARA Blu-Ray (102 mins., 2012, Not Rated; MPI): Ron Fricke, who previously collaborated with Godfrey Reggio on "Koyaanisqatsi," here reunites with his "Chronos"/"Baraka" producer, Mark Magidson, for another "sensory experience" shot on five continents over a period of five years. Lisa Gerrard and Marcello de Francisci's musical score complements gorgeous 70mm photography of ancient sites and modern industrial landmarks, all intended to show how connected we are in spite of cultural and historical differences. MPI's beautiful HD transfer is superb, as is the 7.1 DTS MA audio.

FAREWELL MY QUEEN DVD (100 mins., 2012, R; Cohen Media Group/E One): Lea Seydoux stars as one of Marie Antoinette's confidants in this French drama co-starring Diane Kruger as the doomed Antoinette, Virginie Ledoyen and Xavier Beauvois. E One's DVD includes on-set interviews, an interview with director Benoit Jacquot, the trailer, a 16:9 transfer and 5.1 French soundtrack with English subtitles.

Also New: Joan Rivers' latest stand-up special, DON'T START WITH ME (69 mins., 2012; Not Rated), receives a DVD release on January 15th from E One, featuring a 16:9 transfer and 5.1 soundtrack...Spanish horror auteur Jaume Balaguero's latest thriller, SLEEP TIGHT (101 mins., Not Rated; Dark Sky/MPI), offers terrors of the decidedly less supernatural – though no less horrifying – variety as it spins its tale of a psycho (Luis Tosar) who ruins the lives of everyone in his apartment building, most especially the lovely Clara (Marta Etura). Dark Sky's Blu-Ray includes a trailer, featurette, 1080p transfer and 5.1 DTS MA Spanish soundtrack with English subtitles.

---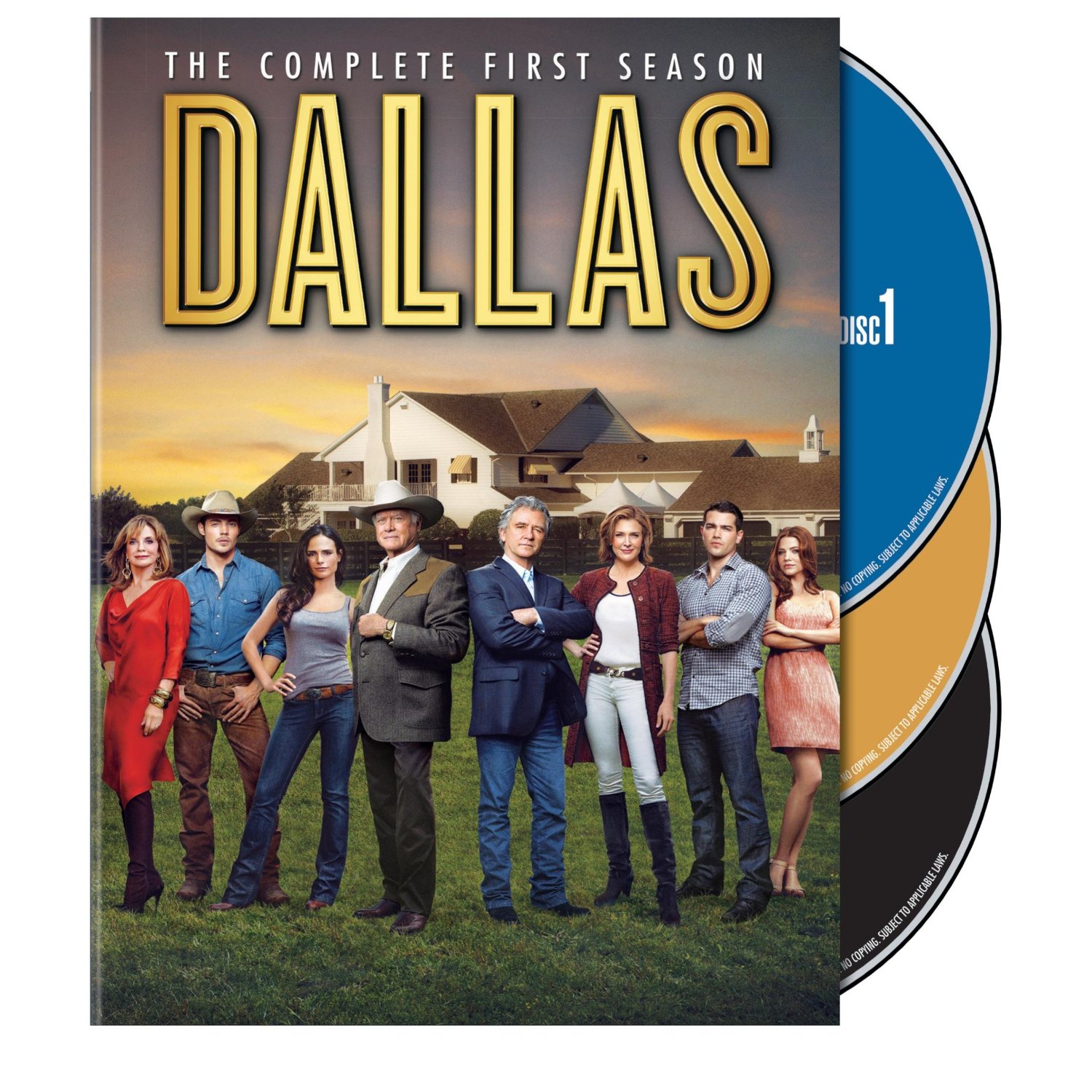 TV on DVD

EPISODES Seasons 1 and 2 DVD (aprx. 8 hours, 2011-12; CBS): Matt LeBlanc copped a Golden Globe for his performance as "Matt LeBlanc," an obnoxious star who causes trouble for a British couple (Stephen Mangan, Tamsin Grieg) trying to bring one of their successful UK hits to the U.S. CBS' two-disc set sports the complete Seasons 1 and 2 of "Episodes" in 16:9 transfers and 5.1 Dolby Digital soundtracks. Not much in the way of extras here outside of biographies and photo gallery.

PERRY MASON: Season 8, Volume 2 DVD (aprx. 13 hours, 1965): Second half of episodes from Season 8 of the classic Raymond Burr courtroom drama include the following 1965 broadcasts: "The Case of the..." Thermal Thief; Golden Venom; Tell Tale Tap; Feather Cloak; Lover's Gamble; Fatal Fetish; Sad Sicilian; Murderous Mermaid; Careless Kitten; Deadly Debt; Gambling Lady; Duplicate Case; Winning Gorilla; Wrongful Writ; and Mischievous Doll. Remastered B&W transfers are on tap in CBS' four-disc DVD set along with a "Law Day" promo featuring the star.

UNDERCOVER BRIDESMAID DVD (87 Mins., 2011; Gaiam)
CUPID DVD (94 mins., 2011; Gaiam): A pair of Hallmark Channel movies from RHI Entertainment hit DVD this month in plenty of time for Valentine's Day viewing. "Cupid" is a cute affair with Joely Fisher as a TV talk show host who has to (improbably, of course) help a couple fall in love so she can find her true soul mate courtesy of a real cupid (Jamie Jennedy). "Undercover Bridesmaid," meanwhile, stars Brooke Burns as a personal bodyguard hired to protect the daughter of a Texas mogul during her wedding; naturally she finds love of her own along the way in another fluffy affair. Both movies are presented in 16:9 transfers on DVD with 5.1 soundtracks.

DALLAS: Complete First Season DVD (aprx. 438 mins., 2012; Warner): TNT resurrected the quintessential '80s CBS prime-time soaper last summer to robust ratings, though the new "Dallas" is patently mediocre across the board. Josh Henderson stars as J.R. and Sue Ellen's son, who's forever at loggerheads with Bobby's adopted son Jesse Metcalfe. While both spar over the same girl (Jordana Brewster, who looks as if she's in dire need of a salad), J.R. himself (Larry Hagman, hanging in there in his final screen performance) and Bobby (Patrick Duffy) provide fans with brief reprisals of their iconic original roles. Blandly written, I tuned out of "Dallas" fairly quickly but viewers seemed to enjoy it – at least enough to generate another season, coming up later this summer on TNT. Until then, devotees will enjoy this multi-disc DVD set offering the show's first (new) season with extras containing a number of featurettes, deleted scenes, pilot commentary, a 16:9 transfer and 5.1 soundtrack.

MEN OF A CERTAIN AGE Season 2 DVD (aprx. 516 mins., 2012; Warner): Ray Romano, Scott Bakula and Andre Braugher return for the second season of this critically acclaimed (though only moderately rated) TNT dramatic series about a trio of men navigating assorted midlife crises. Warner's DVD of "Men of a Certain Age"'s second season includes a robust supplemental package comprised of a featurette, a gag reel, behind the scenes segments, deleted scenes, commentaries on all episodes, 16:9 transfers and 5.1 soundtracks.

---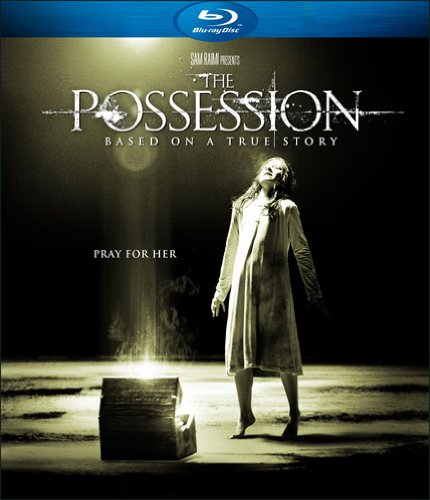 Lionsgate New Releases

Ole Bornedal's THE POSSESSION (**½, 92 mins., 2012, PG-13; Lionsgate) is a routine yet, overall, cut-above supernatural thriller "based on a true story" about a couple (Jeffrey Dean Morgan, Kyra Segdwick) whose daughter becomes possessed after she purchases an antique box at a yard sale. Sam Raimi's Ghost House Pictures produced this not-bad exorcism flick that, if nothing else, focuses more on its main characters than hard-core gore, which is at least a tad refreshing. Lionsgate's Blu-Ray includes separate commentaries with Bornedal as well as writers Juliet Snowden and Stiles White, plus "The Real History of the Dibbuk Box" featurette, the trailer, a digital copy and Ultraviolet option as well. The 1080p AVC encoded transfer is effective, and the DTS MA soundtrack effectively pitched with creaks, moans and all the requisite sound effects you'd anticipate.

Also New From Lionsgate this month: Charlie Sheen returned to TV after his "Two and a Half Men" fiasco with the FX comedy ANGER MANAGEMENT (220 mins., 2012), which generated poor reviews but solid viewership upon its debut last year. Lionsgate's Season 1 Blu-Ray set of the comedy includes a new interview with Sheen, a gag reel, featurettes and all 10 episodes in AVC encoded 1080p transfers with DTS MA sound...The hit UK import THE INBETWEENERS MOVIE adapts the top-rated British comedy series to the big-screen featuring its original cast. Lionsgate's DVD includes commentary with stars Simon Bird, James Buckely, Blake Harrison and Joe Thomas, plus a Making Of, bloopers, deleted scenes, a 16:9 transfer and 5.1 soundtrack...Season 2 of the hit Lifetime series DANCE MOMS (564 and 522 mins.) have been split into two separate DVD releases by Lionsgate. In addition to 16:9 transfers of the 25 second-season episodes, both discs include bonus shorts, with Volume 1 also offering an episode of "Abby's Ultimate Dance Competition" and Volume 2 including "Reunion Shows Parts 1 & 2"...Ed Stoppard, Leelee Sobieski, Jeffrey Tambor and Max Von Sydow star in BRANDED (106 mins., 2012, R), a futuristic Russian sci-fi thriller that Lionsgate brings to Blu-Ray this month including a 1080p transfer, commentary, and DTS MA 5.1 audio.

---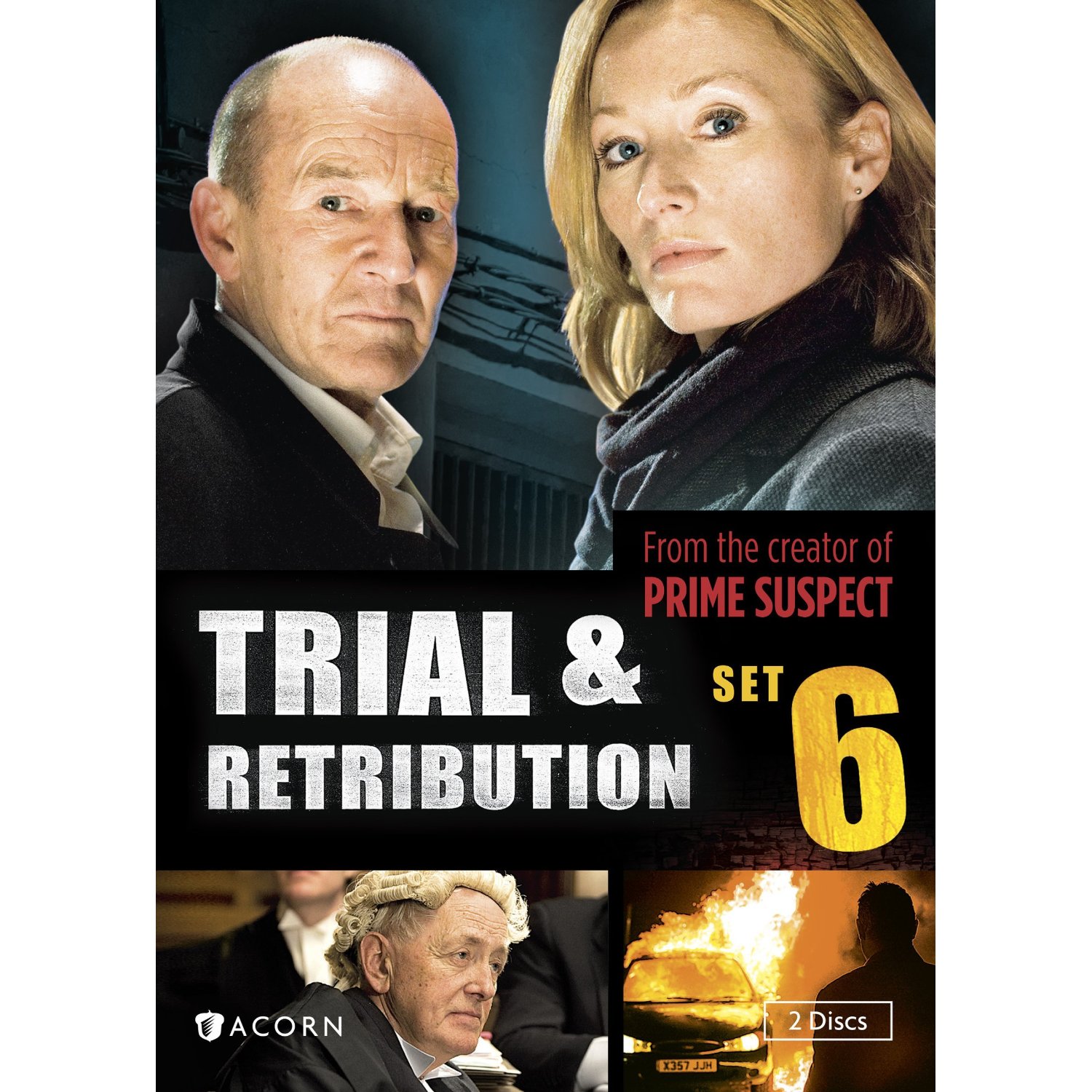 New From Acorn

TRIAL & RETRIBUTION SET 6 DVD (361 mins., 2008; Acorn): The final episodes from the smash UK series "Trial & Retribution" arrive on DVD offering Volumes XIX-XXII. Acorn's 16:9 transfers are excellent on the four feature-length episodes (Tracks, The Siren, Ghost Train, Shooter) once again starring David Hayman and Victoria Smurfit, which put a finishing cap on a series regarded as one of the finer crime procedurals to come out of Great Britian.

BILL MOYERS BECOMING AMERICAN: The Chinese Experiment DVD (263 mins.; Acorn): Emmy-nominated documentary series from Bill Moyers follows the Chinese immigration experience, from Guangdong to the new world of America, and how they've adapted while preserving their societal/historical identity. Acorn's DVD includes the complete three-part documentary with extras including "Becoming American: Personal Journeys," an 80-minute bonus program; a 15-page viewer's guide; Moyers biography; 4:3 full-screen transfers and stereo soundtracks.

MIDSOMER MURDERS Set 21 Blu-Ray (372 mins., 2011; Acorn): Four episodes from the popular British mystery series receive the HD treatment this month from Acorn. Set 21 of "Midsomer Murders" includes "Death in the Slow Lane," "Dark Secrets," "Echoes of the Dead" and "The Oblong Murders," presented on two discs with 1080p transfers and 2.0 DTS MA stereo soundtracks.

NOW IS GOOD DVD (103 mins., 2012, PG-13; Sony): Dakota Fanning gives a strong performance in this somewhat dreary tale of a dying girl who comes to terms with her impending death by trying to live each moment with reckless abandon. DL Parker's film co-stars Jeremy Irvine, Paddy Considine and Olivia Williams and hits DVD this month from Sony. In addition to a fine 16:9 transfer and 5.1 sound, "Now is Good" also includes deleted scenes and an "in depth" featurette, "Making Moments: Creating 'Now is Good.'"


THE WISE KIDS DVD (95 mins., 2012, Not Rated; Wolfe): Independent drama focuses on a Charleston, South Carolina Baptist church, where three characters (the pastor's skeptical daughter; her friend, a devout parishoner; and their homosexual male friend) divulge their respective questions about the world around them. Wolfe Video's DVD offers a pair of featurettes and 2.0 or 5.1 sound.

Animation

THE AMAZING WORLD OF GUMBALL: THE MYSTERY DVD (132 mins.; Cartoon Network/Warner): Gumball and friends are off to investigate a mystery in this 12-part collection of episodes from the Cartoon Network series. Episodes include The Mystery; The Responsible; The Spoon; The Genius; The Car; The Microwave; The Sock; The Club; The Ape; The Dress; The Helmet; and The Pressure. A character gallery is included as an extra with 16:9 transfers and stereo soundtracks also on tap.

BEN 10 OMINVERSE: A NEW BEGINNING DVD (220 mins., 2013; Cartoon Network/Warner): Double-disc set contains 10 episodes from the popular Cartoon Network series: The More Things Change Parts 1 and 2; A Jolt From the Past; Trouble Helix; Have I Got a Deal For You; It Was Them; So Long and Thanks for All the Smoothies; Hot Stretch; Many Happy Returns; and Gone Fishin'. An "Alien Reveal" and "Alien Database" comprise Warner's DVD extras.

MONSUNO: DESTINY DVD (110 mins., Shout!): The Monsuno are back in colorful animated action for kids. Episodes in Shout!'s DVD anthology include Clash, Courage, Underground, Wicked and Knowledge.

NEXT TIME: More new releases! Until then, don't forget to drop in on the official Aisle Seat Message Boards and direct any emails to our email address. Cheers everyone!