Message Board - Come and Discuss The Latest Videos, Movies & Anything Else!
Is it possible to be thoroughly entertained and frustrated by a film at the same time? That's the odd case of PAUL WILLIAMS: STILL ALIVE (84 mins., 2012, PG-13; Virgil Films), an unusual account of the Oscar-winning singer/songwriter/actor who burned out in the '80s after appearing in what seemed to be every single TV series and talk show the decade prior. In his new film, director Stephen Kessler circumvents most of its subject's achievements – mentioning them only peripherally – for an account of Williams' present life, one which Kessler himself has a hard time reconciling with the celebrity icon of the 1970s.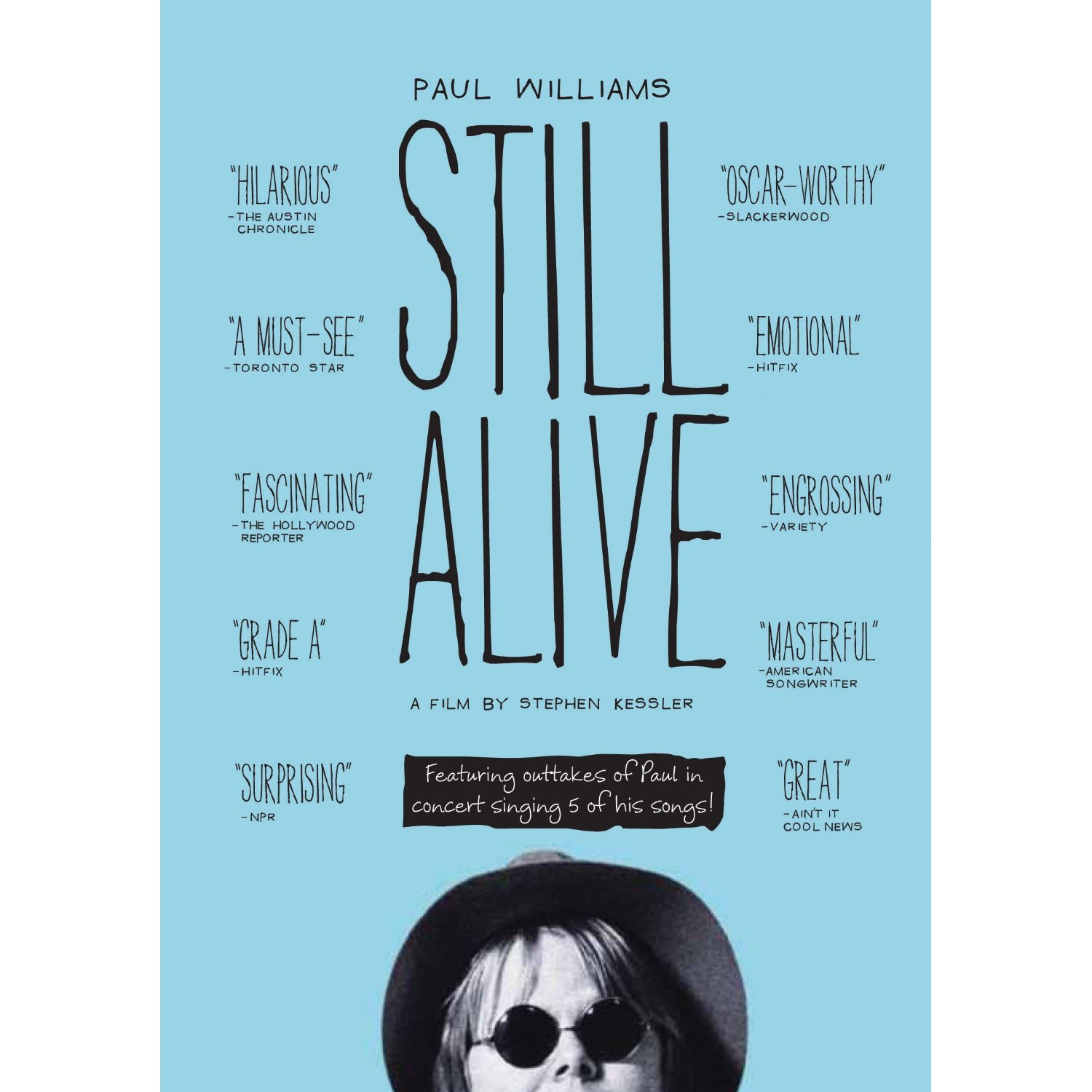 The result is a strange and sometimes superficial – but consistently engaging – film that's at its best touching upon Williams' fascinating career, one which ranged from frequent Tonight Show guest to eclectic actor (clips from "Phantom of the Paradise," "Battle For the Planet of the Apes" and "Smokey and the Bandit" pop up) and prolific, chart-topping songwriter. Kessler incorporates many of Williams' biggest hits into the soundtrack, but mostly as an underscore for his pursuit of getting to know the man, whom he initially thought was dead! A few internet searches later and Kessler brings a camera crew to Canada in order to track Williams down at a convention, yet the star wasn't interested in Kessler's overtures of participating in a documentary – and not that you could blame him, either. Kessler's main goal here doesn't seem to be chronicling Williams' incredible amount of hit songs ("Rainbow Connection," "Evergreen," "We've Only Just Begun") but rather trying to bridge the celebrity who was never afraid to cash a check (this is the same guy who, after winning an Oscar for "A Star is Born," ended up participating in CBS' "Circus of the Stars" the next day) with an older working man traveling on the road to mostly small gigs in hotels around the country.

Through it all, one can sense the director wanting to probe Williams' drug problem and fall from celebrity status, yet both Williams – who cleaned himself up 20 years ago and even worked as a drug counselor before becoming president of ASCAP in 2009 – and his longtime musical collaborator Chris Caswell seem irritated by Kessler's infrequent attempts to "go there." Finally, after being greeted with mixed receptions from Williams, Kessler gets the chance to spend time with him at his home, but instead of chatting with Williams about his successful fight to sobriety and his incredible musical legacy, he spends it showing Williams a clip of him guest-hosting "The Merv Griffin Show" – when he was obviously high. Williams' reaction is completely natural – "that's enough. What if my daughter sees this?" – and it makes you frustrated that so much of "Paul Williams: Still Alive" is less a celebration of Williams' career than a weird psychoanalysis of its own director, who has a hard time getting over the fact that his subject had a substance abuse problem that caused him to fall off the radar, not to mention go through a series of failed marriages and personal pain. There's a great, redemptive arc to Williams' life and times, yet Kessler – seemingly through his own hang-ups – ultimately dances around only the outside edges of it.

All of that said, the movie still provides a candid look at Williams' life when it settles into watching him at work: on the road, in venues ranging from a quiet San Francisco hotel to a giant stadium in the Phillippines, where "ballads are still appreciated" according to its star (there should've been more of this and less of the director detailing his own insecurities about homeland security). Williams is confident and still very much at home on stage, but also much older and wiser now – and Kessler is at his best when he mixes in contrasting archival clips and musical performances that bring you back to an era when guys like Williams could become nationally known for writing a hit tune and chatting with Johnny Carson.

Virgil Films brings "Paul Williams: Still Alive" to DVD this February. The 16:9 (1.85) transfer and Dolby Digital soundtrack are both fine, and five additional musical outtakes of Williams performing some of his hits comprise a slight supplemental selection. In spite of my reservations about Kessler's handling of the material, the documentary still merits a strong recommendation for Williams fans and '70s pop culture enthusiasts.

---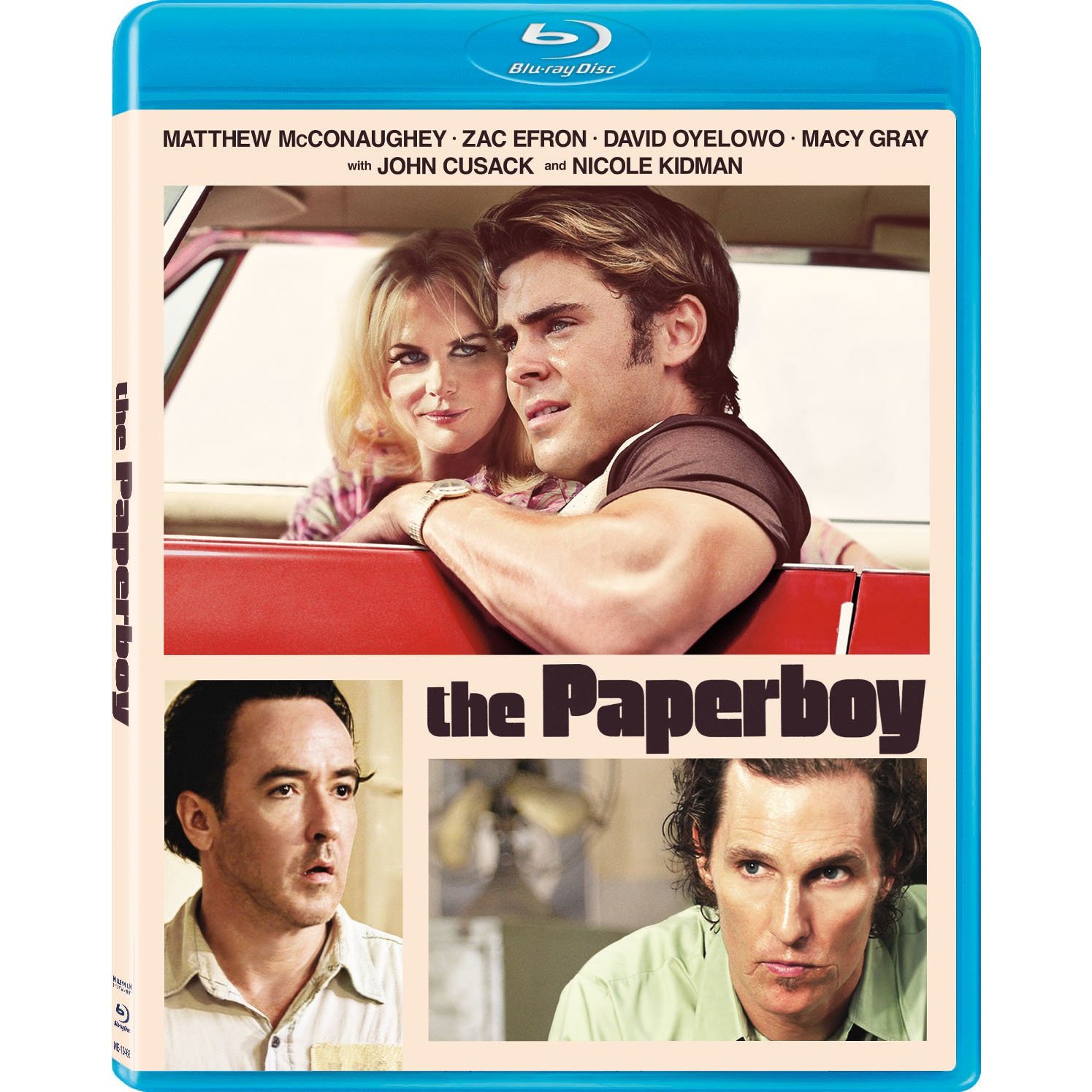 Also New on Blu-Ray & DVD

January is usually fairly quiet on the home video front, but you wouldn't know consumer sales are down from the amount of new releases being cranked out by major studios and independent labels alike. This week, for example, once again offers something for everyone – from the routine to the completely, inexplicably bizarre.

The latter is on full display in director Lee Daniels' bonkers indie affair THE PAPERBOY (*½, 107 mins., 2012, R; Millennium), an adaptation of Peter Dexter's novel about the murder of a redneck sheriff in late '60s South Florida. Troubled local John Cusack is framed for the murder, but crusading reporter Matthew McConaughey – along with his younger brother (Zack Efron) and a crazy death-row inmate groupie (Nicole Kidman) – hope to unearth the real truth. Eccentric in every way, "The Paperboy" is chock full of melodramatic camera work, over-the-top editorial choices and overheated performances, resulting in a chaotic – and unsatisfying – cinematic stew that understandably didn't generate much of an audience last year. For adventurous viewers not put off by a scene in which Kidman urinates on Efron to sooth his jellyfish bites, Millennium brings the film to Blu-Ray in a 1080p (2.35) transfer with Dolby TrueHD audio and several extras, including a featurette, interview with Daniels, cast/crew conversations and other behind the scenes content.

"In Bruges" director Martin McDonaugh's SEVEN PSYCHOPATHS (***, 110 mins., 2012, R) didn't make a lot of noise at the box-office last fall, but it's poised to now find a much more receptive audience on home video. This eccentric tale of an L.A. pulp screenwriter (Colin Farrell) who looks for inspiration – and finds a lot more than he bargained for – after hooking up with friend Sam Rockwell sports a deft mix of offbeat dialogue, comedy and suspense as Farrell, Rockwell and his pal Christopher Walken get mixed up with the lost dog of genuine nutjob Woody Harrelson. "Seven Psychopaths" doesn't hit every note on key but the film is thoroughly entertaining and unpredictable as McDonaugh meshes its characters' respective voices with visual panache and humor, while the performances are terrific across the board. Sony releases "Seven Psychopaths" on Blu-Ray this week in a superb 1080p (2.35) transfer with DTS MA audio and extras including a handful of behind-the-scenes featurettes and an Ultraviolet streaming copy. The soundtrack, comprised of Carter Burwell's original score and vintage '60s pop tunes, is particularly excellent.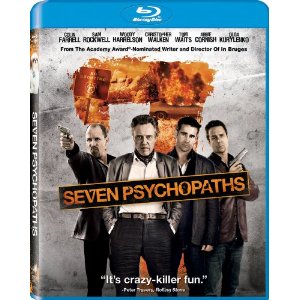 More standard-issue thrills are served up by Liam Neeson in TAKEN 2 (**, 92/98 mins., PG-13/Unrated, 2012; Fox), a predictable sequel that's content to rehash the same dramatic beats as its surprising 2008 box-office smash predecessor. Taking a cue from "The Hangover II" by doing as little as possible to please its core audience, "Taken 2" once again finds former CIA agent Bryan Mills having to not just rescue his family (daughter Maggie Grace, wife Famke Janssen) but himself after Eastern European bad guy Rade Sherbedgia (playing the same role he's portrayed in dozens of other projects) vows to take revenge on our hero. Director Olivier Megaton doesn't have the same panache for action as Pierre Morel exhibited in handling the original "Taken," but the larger culprit here is producer Luc Besson and collaborator Robert Mark Kamen's by-the-numbers script, which offers no surprises of any sort. Folks who enjoyed the original might still mine some pleasure from seeing Neeson "do his thing" again, but the film ranks as a moderate disappointment all told. Fox's Blu-Ray includes both the PG-13 theatrical cut of "Taken 2" plus an extended Unrated version boasting six minutes of added footage. Other extras include an alternate ending that features a different editorial assembly of the film's final act; other deleted scenes; an FX Movie Channel special; behind the scenes featurettes; a DVD and digital copies (both itunes and Ultraviolet). The 1080p AVC encoded transfer (2.35) is pleasingly detailed, and the 5.1 DTS MA audio delivers the expected punch you'd anticipate from a genre outing like this.

Also new from Fox: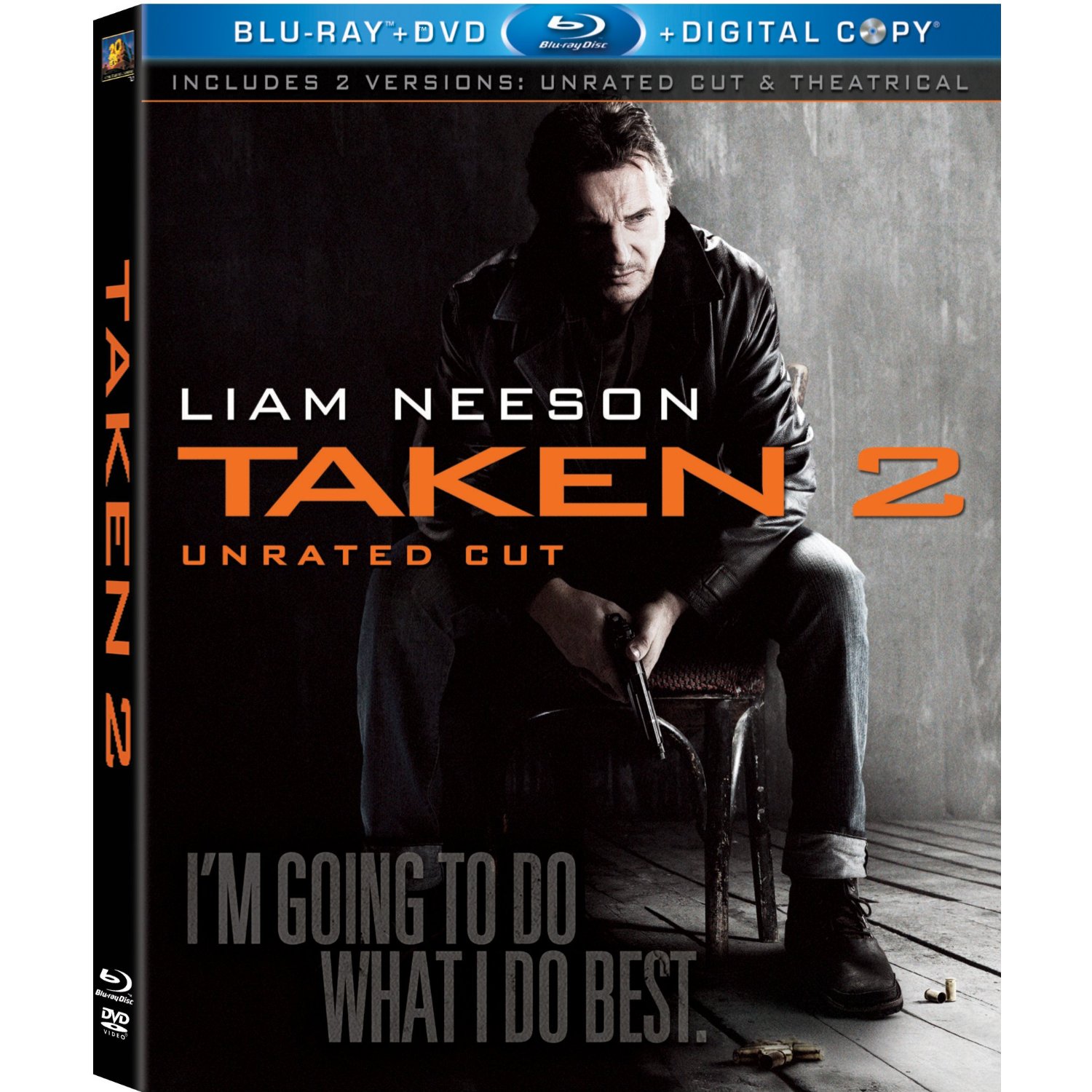 WON'T BACK DOWN (***, 121 mins., 2012, PG; Fox) is a well-acted tale of a single mom (Maggie Gyllenhaal) who works with an understanding teacher (Viola Davis) in trying to improve the declining standards at an inner-city Pittsburgh elementary school that both of their children attend. Both Gyllenhaal and Davis give fine performances while Daniel Barnz – who directed and co-wrote the film with Brin Hill – brings relevant commentary on the state of America's failing public schools and the union red tape that's too often preventing kids from getting the best possible education. Though a box-office disappointment, "Won't Back Down" was one of the better "feel good" family films of last year, and Fox's Blu-Ray includes a fine 1080p (2.35) transfer with DTS MA 5.1 audio along with deleted scenes, commentary and a pair of featurettes. An Ultraviolet streaming copy is also included.

30 NIGHTS OF PARANORMAL ACTIVITY WITH THE DEVIL INSIDE THE GIRL WITH THE DRAGON TATTOO DVD (80 mins., 2013, R; Fox): Low-brow comedy spoof from writer-director Craig Moss attempts to parody all the films cited in its title along with "Lincoln" and other recent hits. A few laughs are generated but, predictably, not nearly enough to carry this limp outing through its 80-minute running time. Fox's DVD includes a 16:9 transfer, 5.1 soundtrack and a behind the scenes featurette.

HANNAH AND HER SISTERS Blu-Ray (***½, 107 mins., 1986, PG-13; MGM/Fox): One of Woody Allen's best films comes to Blu-Ray this month in a respectable Blu-Ray package from Fox and MGM. The 1080p AVC encoded transfer isn't on the level of Fox's superior catalog releases of late, with some noise noticeable in the image at times, but it nevertheless enhances Carlo DiPalma's cinematography over prior home video releases. The DTS MA 1.0 mono audio is acceptable, and the disc's sole extra is an original trailer which features some brief material with Carrie Fisher not in the finished film.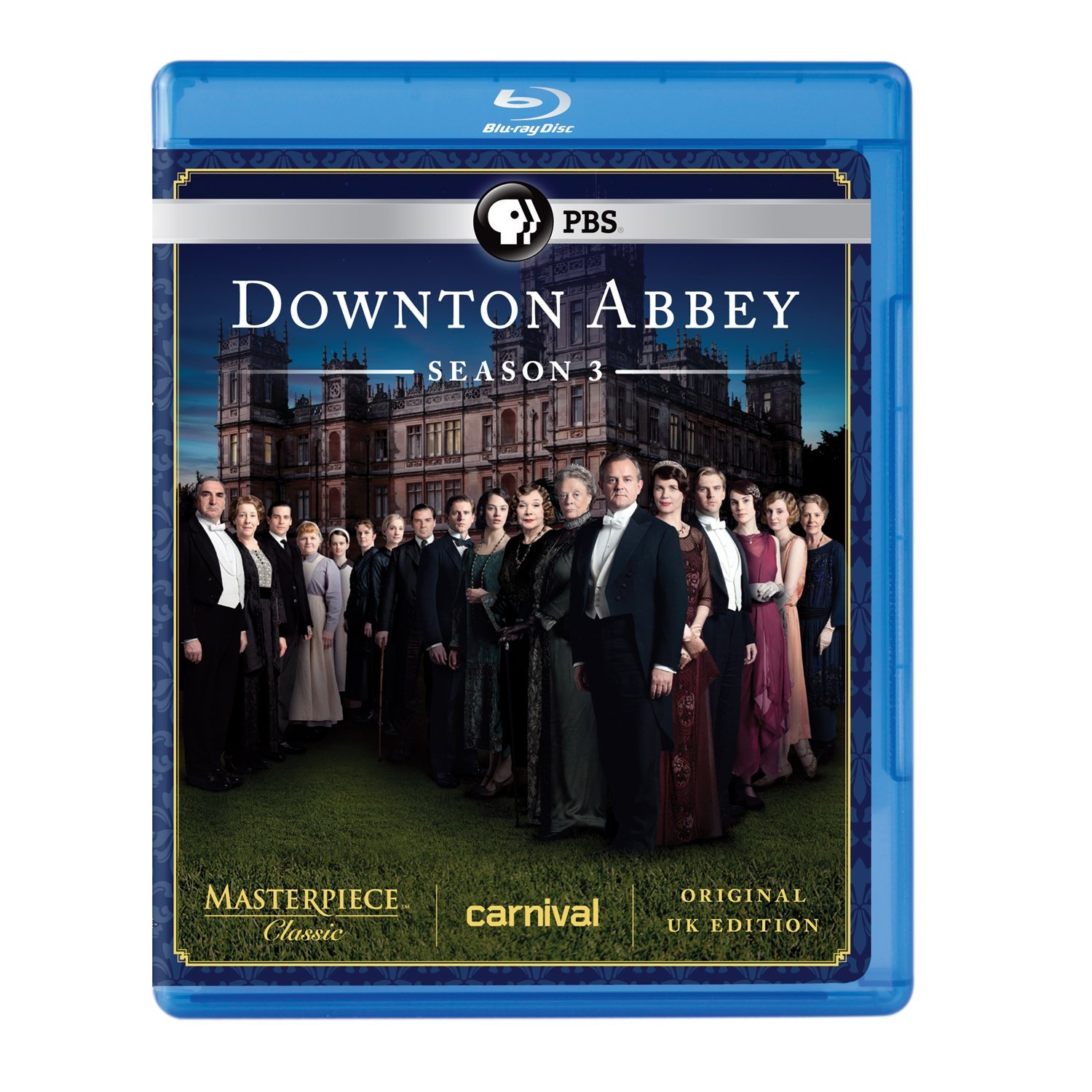 By far, though, the most satisfying disc of the month so far is PBS' January 29th release of DOWNTON ABBEY's third season (2013, PBS). WWI has concluded at the start of the series' third season, and while Lady Mary and Matthew's wedding is in the cards, so is a visit from Cora's mother, Martha Levinson (Shirley MacLaine). Downton Abbey finds itself in tough financial circumstances as well in the early '20s thanks to some of Robert's questionable investments – storylines that fuel Julian Fellowes' witty dialogue and the delicious performances by an outstanding cast.

Although its ratings were still high, "Downton Abbey"'s second season met with mixed reaction from viewers, with the common complaint that the series lost some of its firm footing and became mixed up in soap-opera plots. Season three grounds the program and dials it back a notch, playing up the character development and compelling storylines in a way that recalls the series' first breakout season.

Currently airing on PBS domestically, Season three hits home video on January 29th in a superb Blu-Ray release. Offering the complete UK broadcast version of the program, the BD package includes 1080i transfers and stereo soundtracks along with a number of extras. Among the latter is the Christmas Special bonus episode "A Journey to the Highlands" plus ample behind-the-scenes content, with cast/crew interviews and a look at Shirley MacLaine joining the cast. Highly recommended!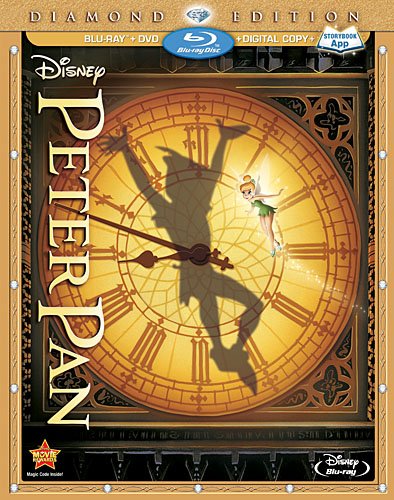 Disney aficionados will want to check out the Blu-Ray HD debut of PETER PAN in a "Diamond Edition" combo pack (***½, 1953, 77 mins., Disney) on February 5th.

More than just a remastered transfer is on-hand here, as Disney performed what they designated a painstaking restoration of the 1953 animated feature; the result is an exceptionally clear 1080p transfer backed with an all-new 7.1 DTS MA soundtrack that enhances the film's audio. While the image does seem a bit "clean" for a '50s animated film, colors and details are exceptionally strong, and the movie itself remains a charming adaptation of J.M. Barrie's original stories.

Extras have been reconfigured from prior releases but seem to be here, intact, with some new additions: "Growing Up With Nine Old Men" focuses on the children of several Disney animators, reflecting on their parents' work at the studio (HD, 41 minutes), while two deleted scenes (The Journey Home, Alternate Arrival) and a pair of deleted songs (Never Smile at a Crocodile, The Boatswain Song) are also on-hand. Roy Disney's commentary is a carryover from the prior DVD, as are other deleted materials (including "The Pirate Song"), a documentary ("You Can Fly"), interactive games for kids and archival comments from Walt himself, reflecting on the production. All of these, along with a DVD and digital copy (plus a storybook app for Apple mobile devices), make for another sterling package for Disney fans.

More animated fun is on-tap in HOTEL TRANSYLVANIA (***, 91 mins., 2012, PG; Sony), last fall's box-office hit from animator/director Genndy Tartakovsky and producer Adam Sandler. While animated at younger viewers, there's plenty of old-fashioned Movie Monster mayhem here to please fans of the Universal era with Count Dracula (voiced by Sandler) about to celebrate his daughter's 118th birthday by staging a massive party at his Transylvanian hotel, one devoted exclusively to Drac's monster pals.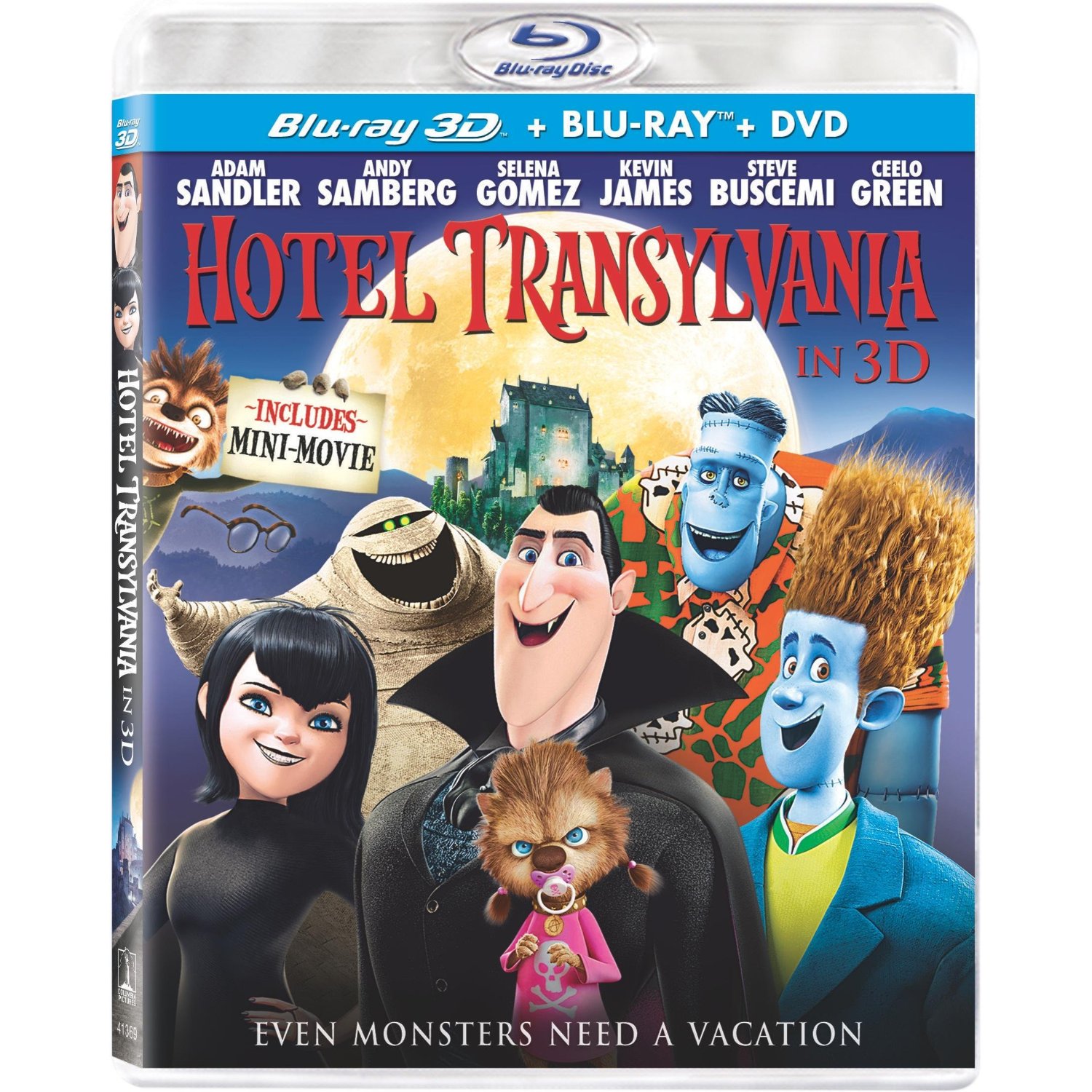 Crashing their undead-only event comes a young American backpacker (voiced by Andy Samberg) who develops an immediate attraction to the birthday girl, but Dracula quickly douses the happy-go-lucky kid in Frankenstein make-up so his human identity won't be revealed to the insular monster community.

Peter Baynham and comedian Robert Smigel are credited with the script for "Hotel Transylvania," which – although saddled with a conventional and predictable story line – makes for good fun thanks to amusing humor and Tartakovsky's engaging animation, here rendered in 3-D CGI form. The filmmakers put a modern, comedic spin on the great monsters of the Golden Age (envisioning the Wolfman as a harried family man, for example) and punctuate the material with snappy visual gags and atmosphere that recalls a good Looney Tunes or Tex Avery cartoon spoofing the Karloff age. Naturally, kids will be the most receptive to "Hotel Transylvania"'s charms, but that's of course the point: between the good-natured comedy and colorful design, it's no surprise younger viewers preferred this over Tim Burton's well-meaning but decidedly more downbeat "Frankenweenie" in theaters last fall.

Sony brings "Hotel Transylvania" to Blu-Ray this week in the form of a multi-disc 3D/2D presentation with corresponding DVD and Ultraviolet copies. Though produced to utilize 3D from the outset, there's little lost in the 2D Blu-Ray presentation since there are few pop-out effects. Both 1080p (1.85) transfers look great but colors, of course, are more satisfying in the 2D rendition. The DTS MA audio is nicely mixed, offering a better than expected score by Mark Mothersbaugh, while extras include a four-minute 2D animated short "Goodnight Mr. Foot" (animated in Tartakovsky's usual style), a commentary by the filmmakers, six minutes of deleted scenes, music videos, DVD-ROM content and format-exclusive progression reels and supporting featurettes.

---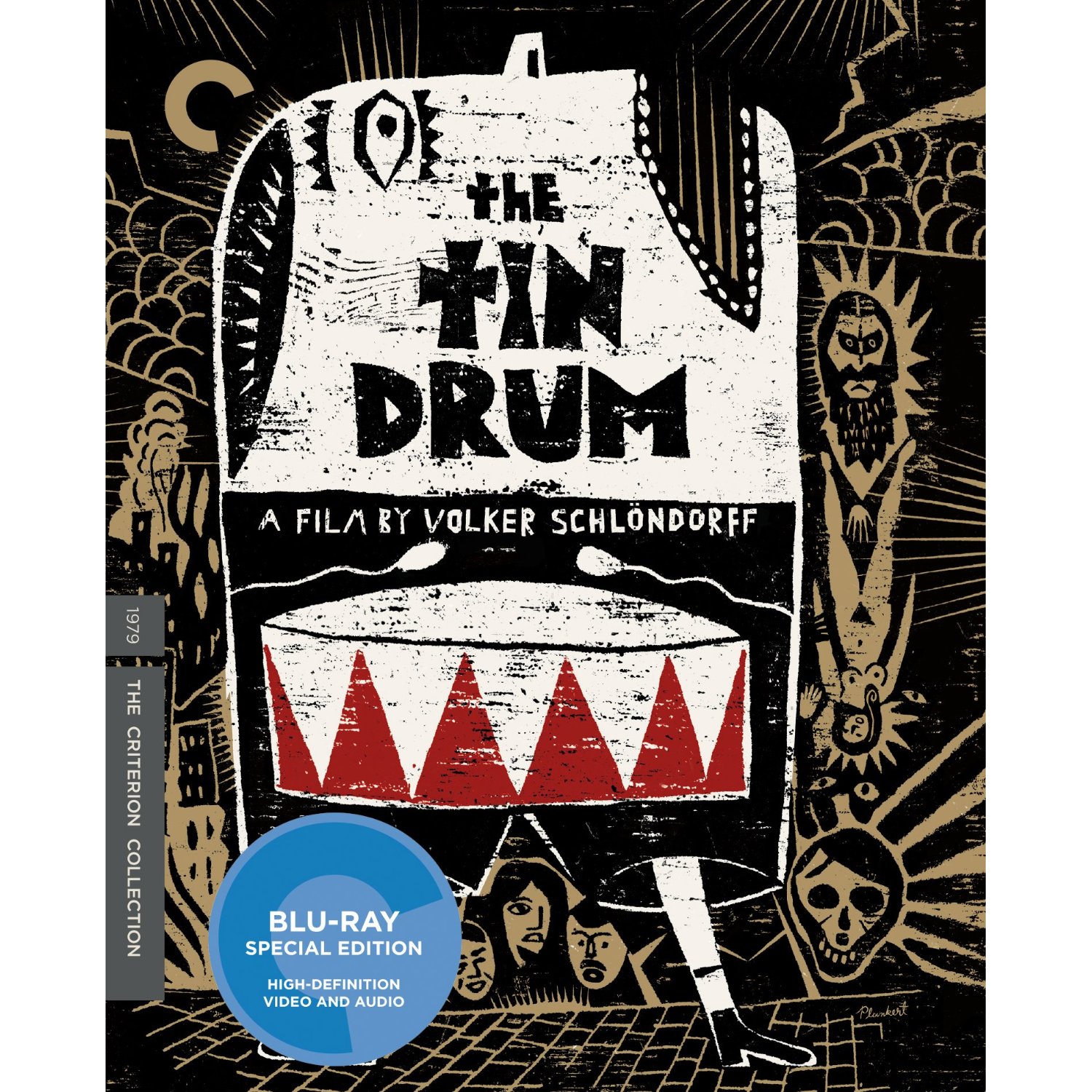 New from Criterion

Fully restored from director Volker Schlondorff's original version, the controversial 1979 film THE TIN DRUM (163 mins., 1979) receives a new Criterion Collection treatment this month on Blu-Ray. Schlondorff's adaptation of Gunter Grass' novel follows a young boy (David Bennett, later a star of Ridley Scott's "Legend") who refuses to grow older in WWII Germany – preferring instead to pound on a tin drum as the insanity of his Nazi occupied homeland develops around (and eventually envelops) his family. This 1979 Best Foreign Film Oscar winner isn't everyone's idea of a good time (I confess I had a hard time with some of its graphic imagery), but interested viewers will find Criterion's new restored edition to be a rewarding experience.

Alas, Maurice Jarre's isolated score – a fixture on Criterion's previous DVD release of "The Tin Drum" – hasn't been carried over to this new edition (nor has a commentary from the director), which adds over 20 minutes of footage back into the film courtesy of a restored, director-approved HD digital transfer. The DTS MA German audio is effectively remixed for 5.1, while new extras include a conversation with Schlondorff about the film's restoration; a recent talk with film historian Timothy Corrigan; a German audio recording of author Gunter Grass reading from his original novel, illustrated with scenes from the film; excerpts of television interviews featuring the director, Bennett and others; the trailer; and extensive booklet notes.

Also new from Criterion this month is a magnificent Blu-Ray edition of PINA (103 mins., 2011), Wim Wenders' tribute to German modern-dance pioneer Pina Bausch. Shot in 3-D – and filled with layered effects that exhibit effective "pop out" – this is an enthralling documentary (conceived with Bausch prior to her passing) with lively performances by members from her troupe, the Tanztheater Wuppertal Pina Bausch. Criterion's two-disc set includes both the 2-D and 3-D versions of "Pina" on corresponding Blu-Ray platters, and those with 3-D set-ups naturally ought to go for the stereoscopic release, which adds immeasurably to the viewing experience. Other extras include commentary with Wenders; behind-the-scenes footage; an interview with the director; the trailer; and DTS MA 5.1 audio in a number of different languages.

---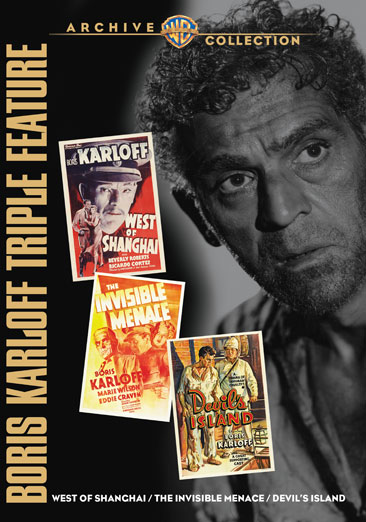 New from Warner Archive

Boris Karloff fans should be interested in one of the Warner Archive's January releases: a triple pack of rare '30s chillers starring the horror icon.

WEST OF SHANGHAI (64 mins.) is a 1937 First National programmer with Karloff portraying a Chinese warlord holding a group of Americans prisoner; THE INVISIBLE MENACE (55 mins., 1938) finds Boris in a Warner Bros. mystery, directed by John Farrow, with the Army investigating Karloff's ex-con; and DEVIL'S ISLAND (62 mins., 1939) casts Karloff as a French doctor, wrongfully convicted of treason, who falls victim to the barbaric nature of the infamous penal colony.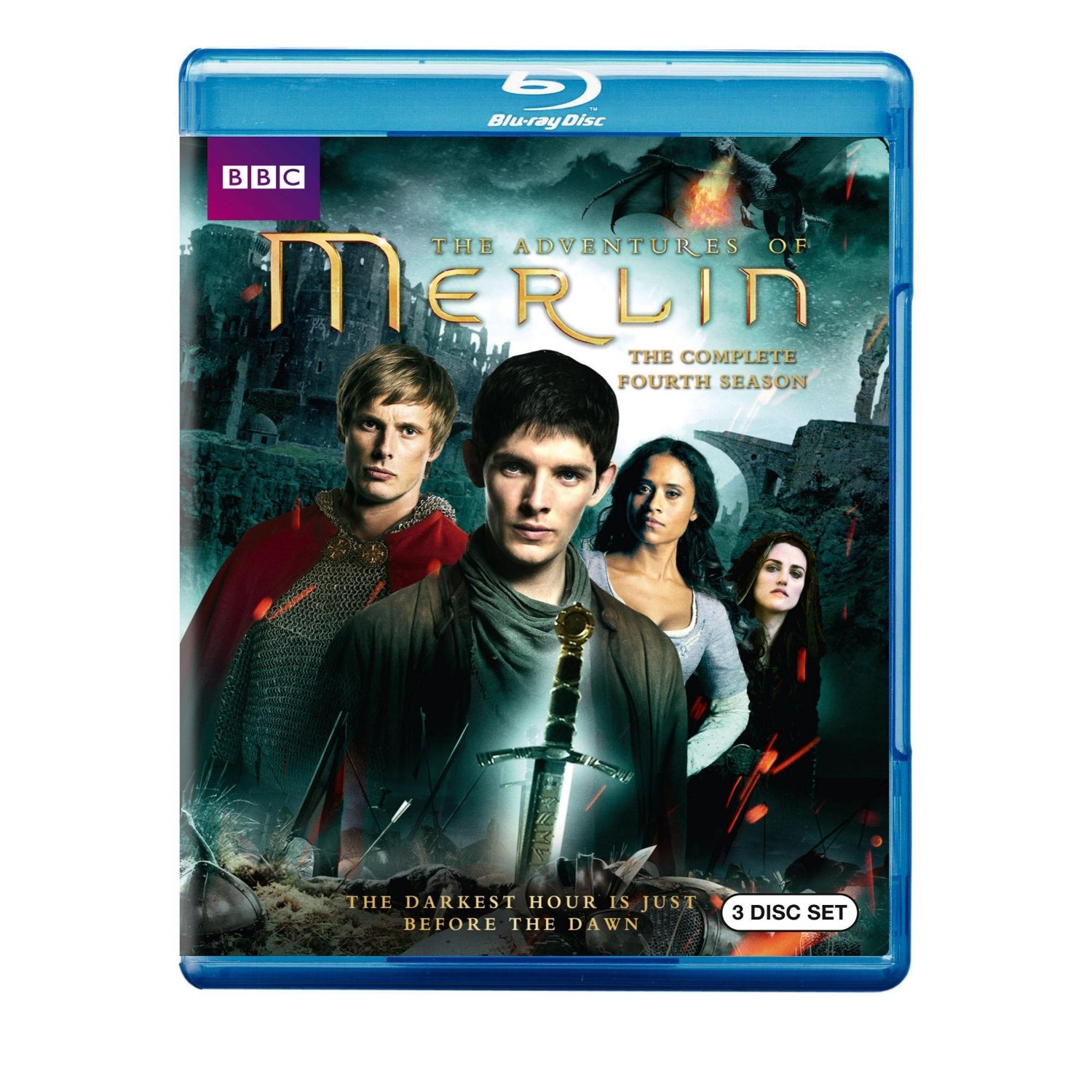 All three films have been joined on a single-platter Warner Archives manufactured-on-demand release in decent looking elements from the Turner vaults. Well worth a gander for Karloff completists.

BBC January Releases

MERLIN Season 4 Blu-Ray (561 mins., 2012; BBC): Merlin struggles to protect Prince Arthur and Camelot from monsters, assassins and other dastardly villains in this fourth season of the popular BBC series with Colin Morgan, Bradley James, Angel Coulby, Katie McGrath, Richard Wilson, Anthony Head and John Hurt as the voice of the Great Dragon. BBC's multi-disc Blu-Ray package includes good looking 1080p transfers and 2.0 DTS MA stereo soundtracks plus extras including a Making Of; cast/crew commentaries; deleted scenes; outtakes; storyboards; and a Superfan Photo Gallery.

LAST OF THE SUMMER WINE - Vintage 1997 DVD (333 mins., 1997; BBC): Bill Owen, Peter Sallis and Brian Wilde return for another season of mirth and merriment, with BBC's double-disc DVD set including its entire 1997 season along with the 1996 "special" "Extra! Extra!" with the boys getting involved in the production of a horror movie shooting in town. Fans of Roy Clarke's long running comedy should be satisfied with this latest anthology of episodes from the series.

BEING HUMAN Season 4 Blu-Ray (457 mins., 2012; BBC): While the US version of "Being Human" has found its footing on the Syfy Channel, the original BBC series upon which it's based returns for its own latest set of episodes. In season four of the UK "Being Human," the supernatural trio of Annie, Tom and Hal try and keep a series of villainous vampires at bay while also trying to clamp down on a nasty ghost on the loose. BBC's Blu-Ray set boasts 1080i HD transfers, 2.0 Dolby Digital soundtracks and extras including deleted scenes, cast/crew interviews, a trailer, prequels, sequel and behind-the-scenes content.

---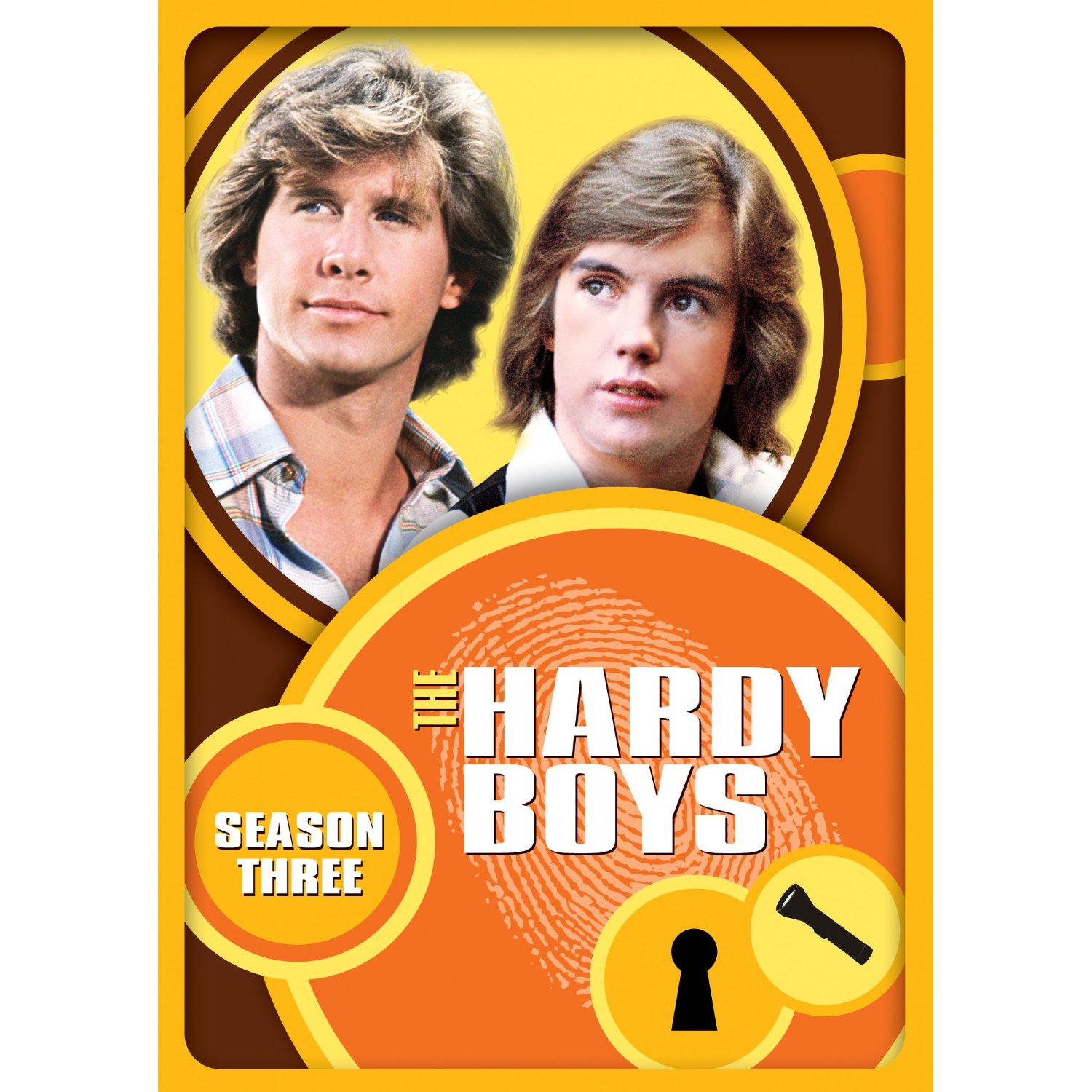 Winter Releases From Shout!

THE HARDY BOYS: SEASON 3 DVD (aprx. 8 hours, 1978-79; Shout!): Fans of the '70s Glen A. Larson-produced "Hardy Boys/Nancy Drew Mysteries" should be pleased with this belated Season 3 package from Shout! Offering the final 10 episodes from the series' 1978-79 season – which in kind dropped Nancy Drew altogether – Shout's box-set includes the episodes The Last Kiss of Summer (Parts 1 and 2), Assault on the Tower, Search for Atlantis, Dangerous Waters, Scorpion's Sing, Defection to Paradise (Parts 1 and 2), Game Plan and Life on the Line. (Available February 12th)

THE HAUNTING HOUR Volume 3 DVD (132 mins., Shout!)
THE HAUNTING HOUR Volume 4 DVD (132 mins., Shout!): Ten more episodes from the popular R.L. Stine TV series arrive on DVD on February 5th from Shout. Included in Volume 3 are "Fear Never Knocks," "Best Friend Forever," "Black Mask," "My Sister the Witch," and "Catching Cold," offering guest stars Jodelle Ferland, Ariel Winter and Nolan Gould from "Modern Family." Original promos and a "Behind the Screams" featurette round out the single disc release. Volume 4, meanwhile, includes the episodes "Wrong Number," "Afraid of Clowns," "Pool Shark," "Light's Out" and "The Perfect Brother," co-starring Debby Ryan, Jake Cherry and Booboo Stewart., with more "Behind the Screams" and promos comprising the supplements.

Also coming from Shout! is TO CATCH A DOLLAR (85 mins., 2013), a documentary by Gayle Ferraro that follows Nobel Peace Prize winner Muhammad Yunus and his "Gameen America" theory of microfinance, intended to help low-income Americans out of poverty. Shout's DVD includes a previous film from Ferraro, "Sixteen Decisions," plus other extras.

---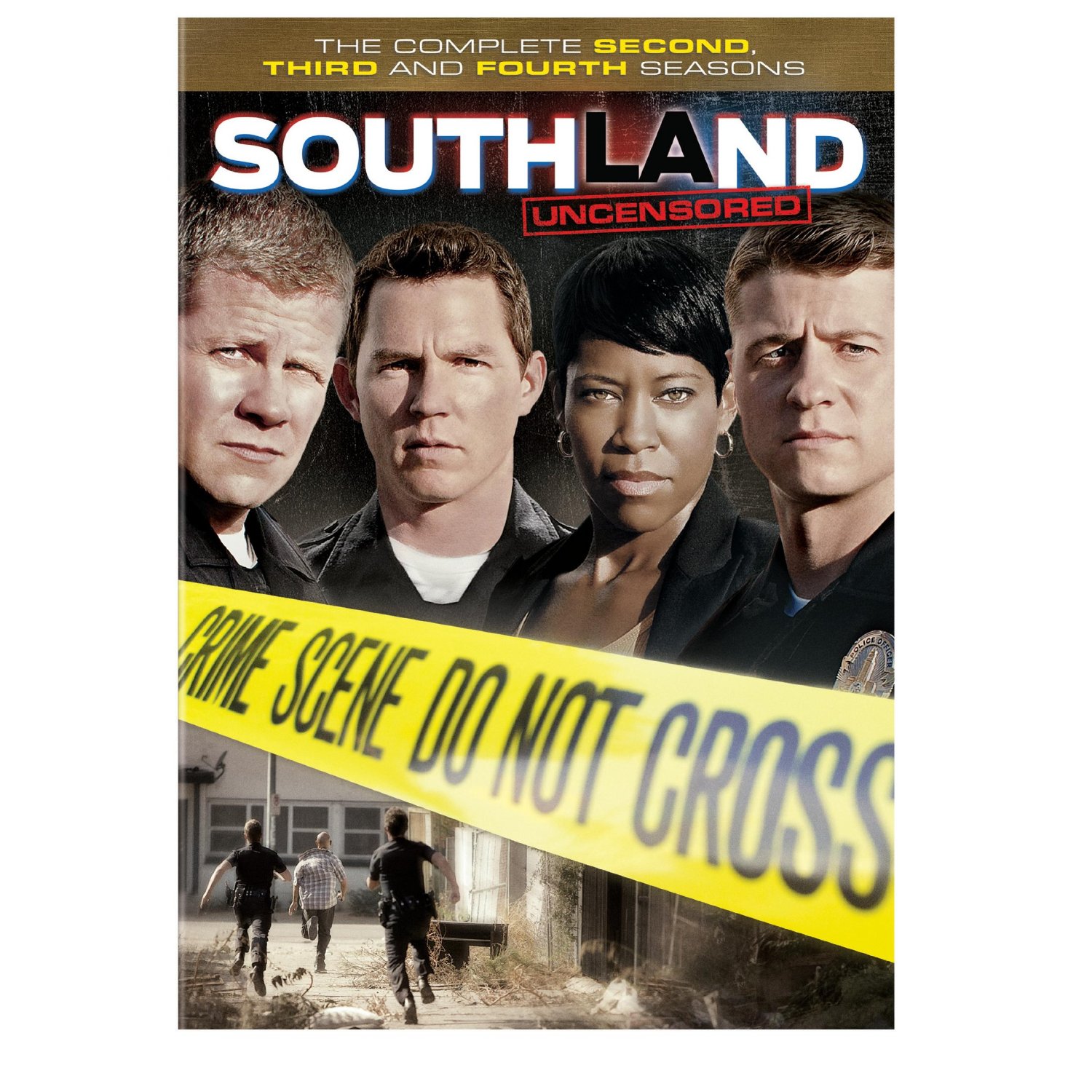 Also New & Upcoming

SOUTHLAND: Seasons 2,3,4 DVD (1094 mins., 2010-12; Warner): John Wells' exceptional crime drama has quietly put together a series of strong seasons on TNT. Warner's DVD box-set, out next week, offers Seasons 2-4 of "Southland" (2010-12), including the episodes Phase Three; Butch & Sundance; U-Boat; The Runner; What Makes Sammy Run; and Maximum Deployment (Season 2); Let It Snow, Punching Water, Discretion, Code 4, The Winds, Cop or Not, Sideways, Fixing a Hole, Failure Drill, and Graduation Day (Season 3); and Wednesday, Underwater, Community, Identity, Legacy, Integrity Check, Fallout, God's Work, Risk and Thursday (Season 4). Extras include a season-two behind-the-scenes documentary; selected scene commentary from season 2; a locations featurette; and unaired scenes from all three seasons. 16:9 transfers and 5.1 soundtracks comprise the technical end of things.

ROBOT & FRANK DVD (**½, 85 mins., 2012, PG-13; Sony): Frank Langella stars as, appropriately enough, "Frank," a former cat burglar who gets another chance at getting back into the game when his son (James Marsden) buys him a robot companion. The humanoid is intended to help Frank's ailing mental health but instead aids Langella in his latest exploits. Jack Schreier's film is well-meaning and Langella gives a marvelous performance, yet while "Robot & Frank" has some charming moments, the film as a whole doesn't work: too much of the story bogs down in its mid-section, giving off that "indie" vibe and meandering around without much of a purpose. Ultimately, "Robot & Frank" is gentle in its charms, working best as a vehicle for Langella and its cast (which also includes Liv Tyler and Susan Sarandon). Sony's DVD release includes commentary from the director and writer Christopher Ford along with a poster campaign gallery. The 16:9 transfer and 5.1 soundtrack are both excellent.

CHERRY TREE LANE DVD (77 mins., 2010, Not Rated; Image): British thriller debuts on domestic DVD for this first time this month from Image. Paul Andrew Williams' picture follows a middle-aged couple and their son terrorized by a group of thugs who invade their suburban home, with the events played out in real time. Despite being technically well-executed, this is an unpleasant and pointless exercise with little to recommend it. Image's DVD includes a 16:9 transfer and 5.1 Dolby Digital soundtrack.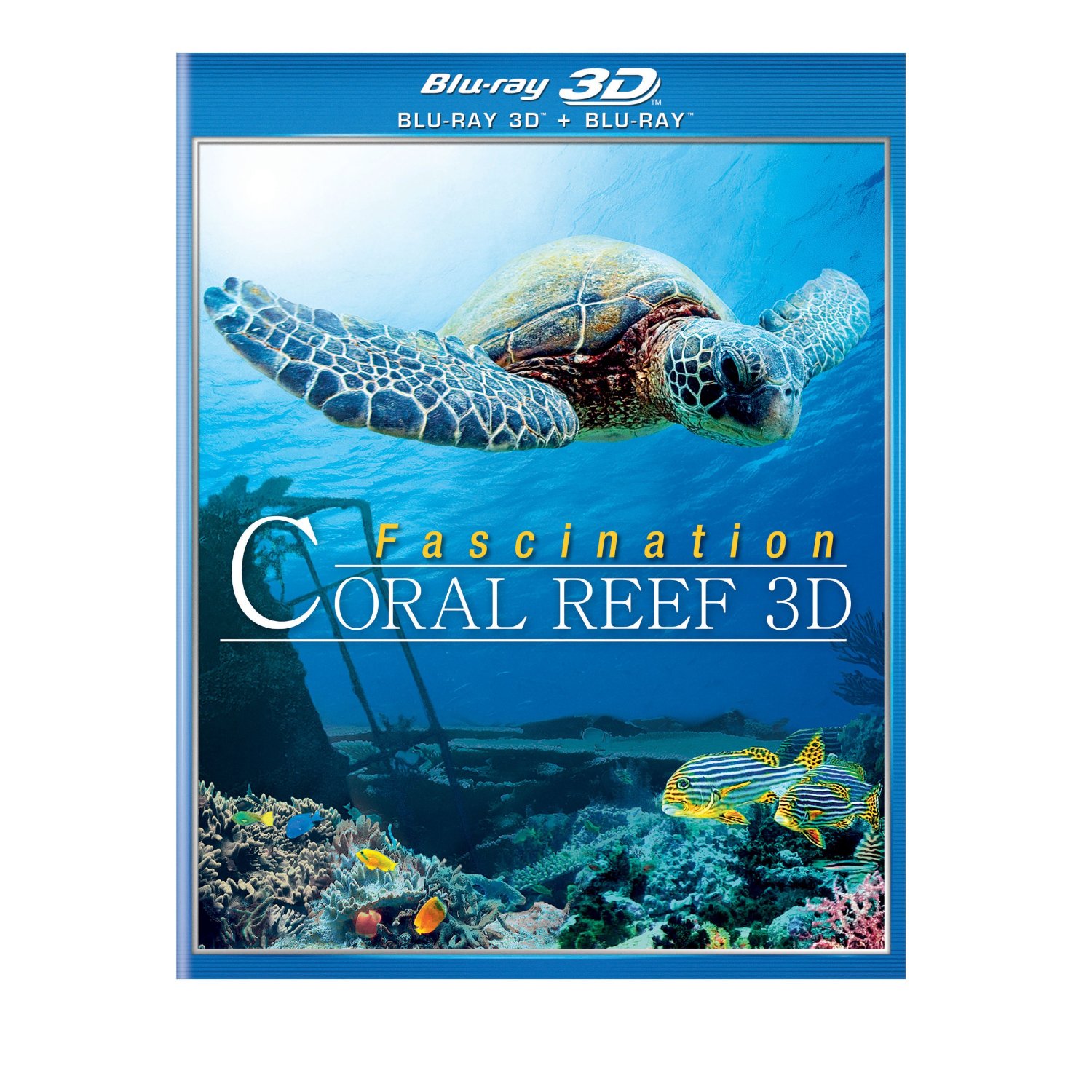 ALL SUPERHEROES MUST DIE Blu-Ray (78 mins., 2012, Not Rated; Image): Amateurish, embarrassing misfire (produced as "Vs.") crosses a low-rent super-hero drama with the torture porn of "Saw" as master villain James Remar (deserving of better than this script) pits a quartet of masked superheroes in a race against time to save their city. Patently terrible with writer-director Jason Trost also taking top billing along with his co-producer Lucas Till – both of them ought to be tied up and forced to sit through this 78-minute dud as punishment for their cinematic sins. Image's Blu-Ray includes a 1080p transfer and 5.1 DTS MA soundtrack.

DANGEROUS LIAISONS Blu-Ray (111 mins., 2012; Well Go USA): Hong Kong adaptation of the oft-told French novel stars Cecilia Cheung as a socialite who conspires with ex-lover Jang Dong-kun to seduce the lovely humanitarian Ziyi Zhang. Hur Jinho's film transplants the material to 1939 Shanghai but the story remains essentially the same. Well Go USA's Blu-Ray includes a Making Of, behind-the-scenes content and trailers, along with a 5.1 DTS Master Audio soundtrack (in Mandarin with English subtitles) and 1080p transfer..

Also upcoming from Well Go is THE THIEVES (136 mins., 2012; Well Go USA), a lengthy Korean heist thriller from director Dong-hoon Choi (director of "Woochi," "The Big Swindle" and "Tazza: The High Rollers") that profiles two groups of thieves who have to work together in order to steal a diamond worth $20 million from the heart of a casino. Well Go's Blu-Ray includes a 1080p transfer, 5.1 DTS MA soundtrack in Korean with English subtitles, two featurettes and the trailer.

3-D Blu-Ray owners starved for content might want to give Universal's trio of January 29th releases a spin – FASCINATION: CORAL REEF 3D Blu-Ray (45 mins., 2011), FASCINATION: CORAL REEF MYSTERIOUS WORLDS UNDERWATER (45 mins., 2012) and AMAZING OCEAN 3D (55 mins., 2012) – yet only the latter is worthy of your time. The former productions from Limelight Pictures are amateurish, 45-minute "features" that do offer some decent 3D pop, yet come off as being the sort of thing anyone with an underwater 3D camera could produce. While still being saddled with some useless narration, "Amazing Ocean" is a superior production with enhanced photography and overall content. All three discs also include 2D versions and DTS MA audio (5.1 on the "Fascination" titles, 2.0 on "Amazing Ocean").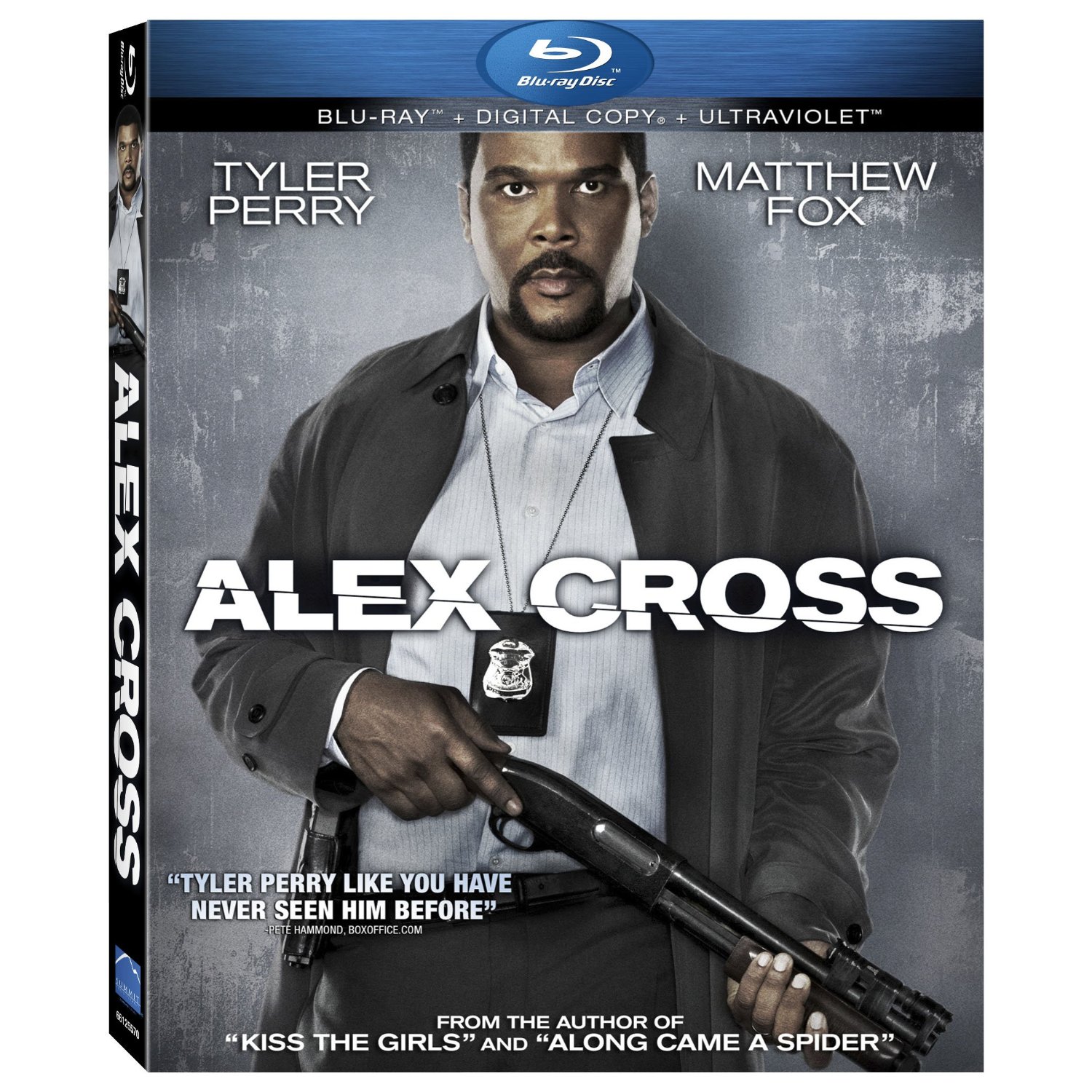 IRON MAN: ARMORED ADVENTURES Season 2, Volume 3 DVD (143 mins., Vivendi Entertainment): The next six episodes from Season 2 of "Iron Man: Armored Adventures" hit DVD this month. Heavy Mettle, Mandarin's Quest, Hostile Takeover, Extremis, The X-Factor and Iron Man 2099 comprise Vivendi's single disc DVD, which also includes an original artwork gallery, 5.1 soundtracks and 16:9 transfers.

MADLY MADAGASCAR DVD (22 mins., 2013; Dreamworks/Fox): The Madagascar gang celebrates Valentine's Day in this original special with Melman planning a big surprise for Gloria, Marty trying to impress a new friend and everyone wanting to grab King Julien's love potion. Fox's DVD also includes the all-new short "First Flight" and other bonus content along with a pristine 16:9 transfer and 5.1 soundtrack.

ADVENTURE TIME: FIONNA AND CAKE DVD (176 mins., 2013; Cartoon Network): Scheduled for release on February 19th, this single-disc DVD anthology sports 16 more episodes from the popular Cartoon Network series: Fionna and Cake, Storytelling, The Other Tarts, The Silent King, Death in Bloom, Still, Wizard Battle, What Was Missing, From Bad to Worse, Marceline's Closet, Ghost Princess, Incedium, Card Wards, Princess Cookie, You Made Me and Lady & Pebbles. 16:9 transfers and 2.0 stereo soundtracks comprise the technical package, with one extra ("Little Did You Know") offered on the supplemental end.

ANIMANIACS Volume 4 DVD (514 mins., Warner): Yakko, Wakko and Dot are back for this fourth and final volume of episodes from the critically acclaimed and beloved '90s syndicated cartoon series. Warner's three-disc DVD set boasts over 500 minutes of content that should appeal to "Animaniacs" fans everywhere. (Available February 5th)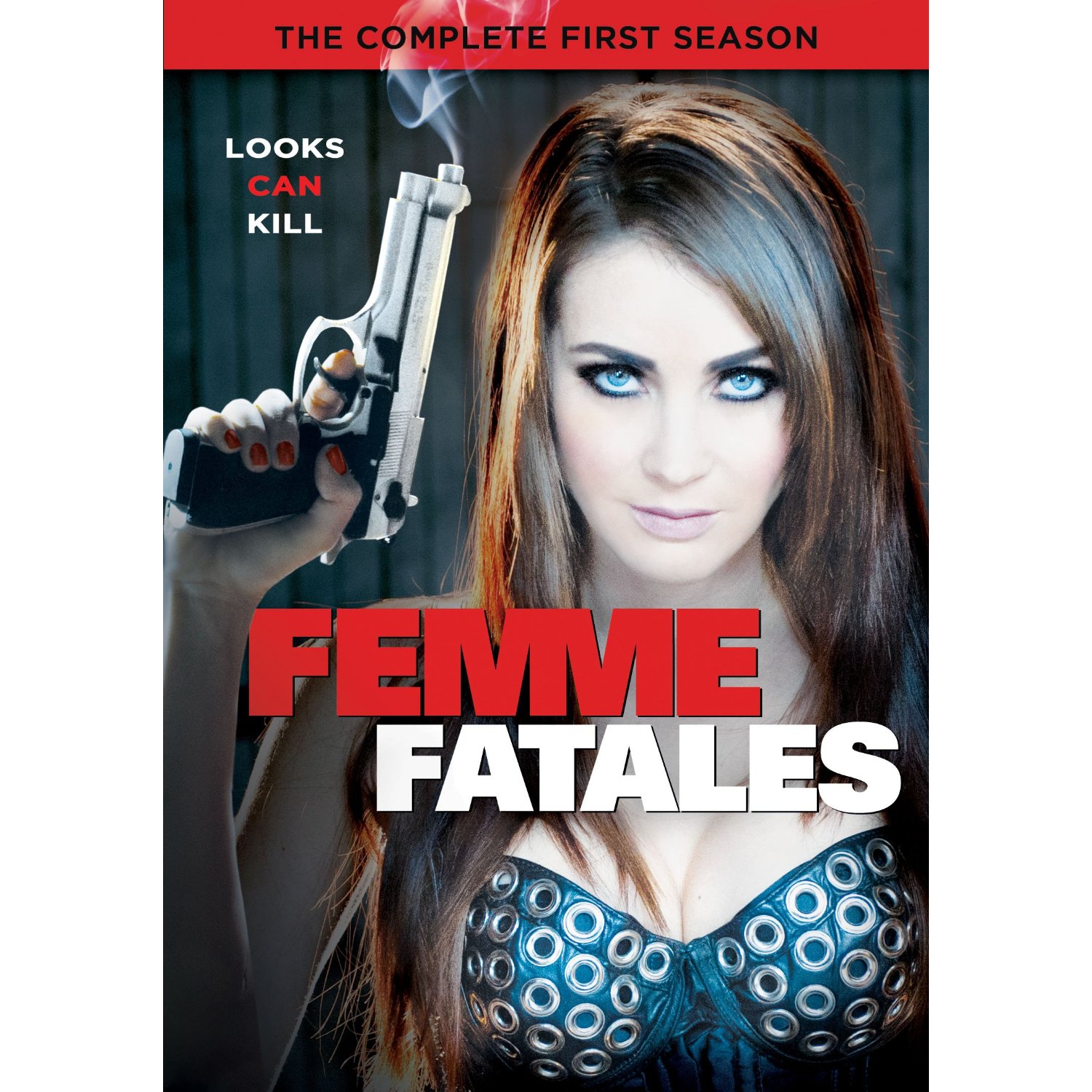 New From Lionsgate

Tyler Perry struck out as James Patterson's homicide detective ALEX CROSS (**, 101 mins., 2012, PG-13; Summit/Lionsgate), a lame attempt to relaunch a series that Morgan Freeman starred in, to mixed success, in the successful "Kiss the Girls" and less satisfying "Along Came a Spider." Minus his Madea guise, Perry's just not very convincing in director Rob Cohen's latest misfire, with Cross matching wits with a serial killer, played more effectively by Matthew Fox. The duo's cat-and-mouse game is far from edge-of-your-seat fare, and audiences responded in kind, turning "Alex Cross" into one of 2012's biggest misfires. Summit brings the film to Blu-Ray next month offering a commentary from Cohen, deleted scenes, a featurette, 1080p transfer, DTS MA 7.1 soundtrack, a digital copy and Ultraviolet streaming copy.

Two new releases in the hugely popular "Leapfrog" DVD series also hit stores this week from Lionsgate. LEAP FROG: THE MAGNIFICENT MUSEUM OF OPPOSITE WORDS (35 mins.) finds Scout & Friends expanding their vocabulary with extra features including sing-alongs and curriculum commentary for parents. LEAP FROG: ADVENTURES IN SHAPEVILLE PARK (35 mins., 2012) focuses on math-building skills with the gang helping the Beaver Brothers construct a new playground. Another curriculum commentary and other bonuses are on-hand for kids and adults alike...THE MEN WHO BUILT AMERICA (aprx. 360 mins., History/Lionsgate) offers the complete 2012 History Channel "docudrama" mini-series profiling the accomplishments of Ford, Rockefeller, Carnegie, Morgan and Vanderbilt. Terrific 1080p transfers and 5.1 DTS MA soundtracks adorn all eight episodes in Lionsgate's three-disc set, while bonus footage enriches the production, sporting material unseen on the History Channel broadcasts...BANGKOK ASSASSINS (104 mins., 2011, R) profiles four youths who try and fight back – thanks to a Shaolin Master – after they're kidnapped and forced into a life on the streets. This Thai thriller hits DVD on January 29th in a 16:9 enhanced (2.35) DVD in English (dubbed) or the original Thai 5.1 dialogue track...Slated for release on February 5th is CAUGHT ON TAPE (70 mins., 2012 R), an "urban action musical" with Malik Yoba and David Marciano interrogating Sticky Fingaz, the sole survivor of a failed heist. With Cedric the Entertainer, Ellie Cornell, Vivica A. Fox, Erik Palladino and Ian Somerhalder – most of whom only appear briefly. Lionsgate's DVD includes a stills gallery, 16:9 transfer and 5.1 soundtrack...HANSEL & GRETEL: WARRIORS OF WITCHCRAFT (90 mins., 2012, PG-13) is a direct-to-video quickie from former Full Moon auteur David DeCoteau, with a brother and sister finding out their true calling at an East Coast boarding school. Booboo Stewart and Fivel Stewart star in this obvious attempt to cash in on the highly troubled "Hansel & Gretel: Witch Hunters" big-studio fizzle with Jeremy Renner. Lionsgate's DVD boasts extras including commentary, a stills gallery, a 16:9 transfer and 2.0 stereo soundtrack.

---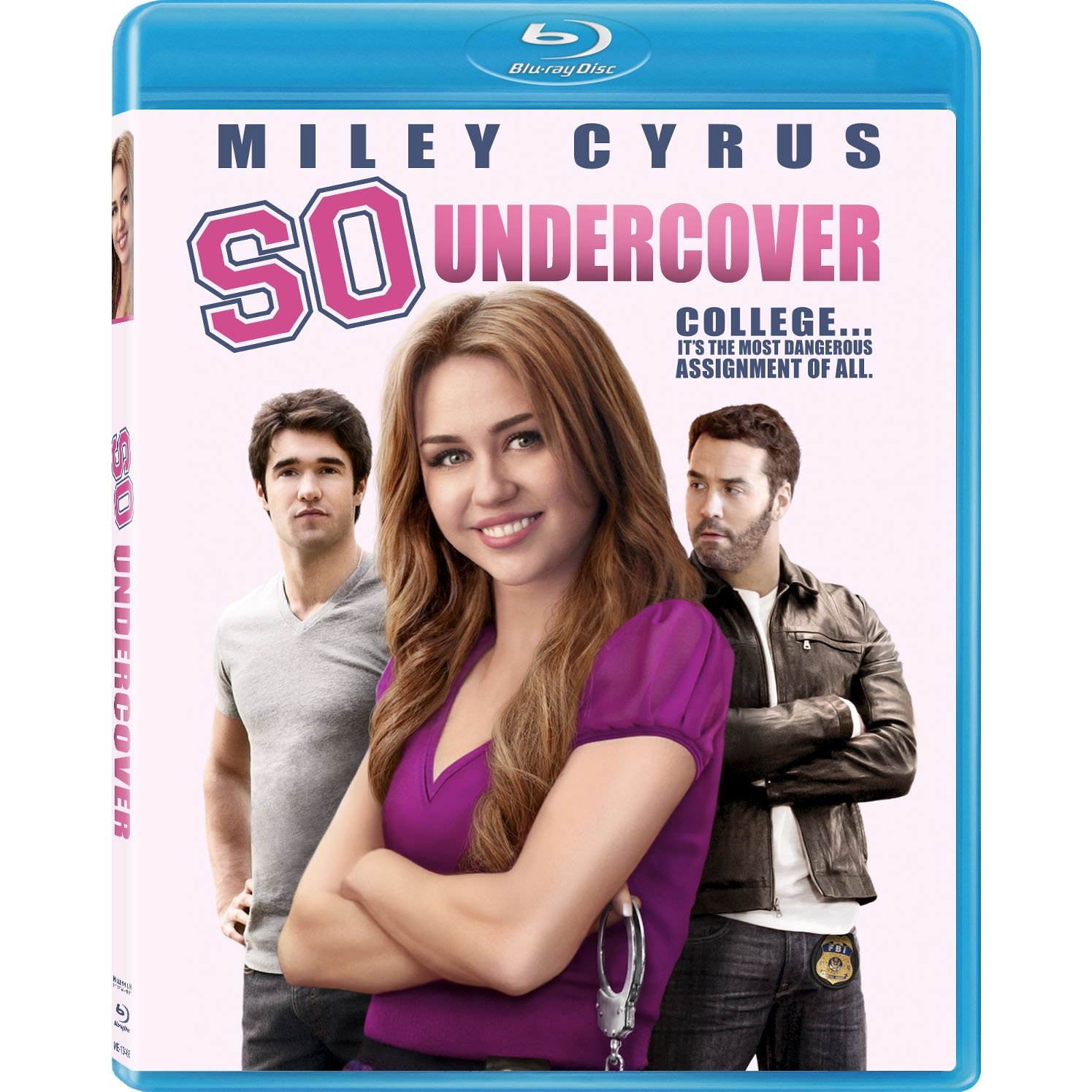 Also New and Newly Released

A three-disc Special Edition release, FEMME FATALES: Season 1 (382 mins., 2011; E One) is a stylized, 14-episode anthology series featuring pulp crime tales with one commonality: almost every show features a lovely leading lady put into a precarious situation. Season 1, which hits DVD after airing on Cinemax in 2011, includes 16:9 transfers, 5.1 soundtracks and loads of extras: commentaries on every episode; deleted/alternate scenes; extensive Making Of behind-the-scenes featurettes; isolated music tracks; a blooper reel; 2011 San Diego Comic Con material; and other goodies for fans....Also New From E One is WHO DID I MARRY? (70 mins., 2012) staring an African-American cast in a tale of a seemingly happy couple (Terri J. Vaughn, Tommy Ford) torn apart when the wife learns of the husband's long-time infidelity. This Tawana Lawler stage play arrives on DVD in a 16:9 transfer with 5.1 Dolby Digital audio.

COMPLIANCE Blu-Ray (90 mins., 2012, R; Magnolia): Ann Dowd gives a superb performance in Craig Zobel's disturbing thriller. As a fast-food restaurant manager who receives a phone call from a "police officer" telling her that one of her waitresses has stolen money from a customer, Dowd gives a pitch-perfect performance in a film – based loosely on a true story – that's well-performed and eerie. Magnolia's Blu-Ray includes an attractive 1080p transfer, 5.1 DTS MA soundtrack, and extras including a behind-the-scenes featurette, interview with the director, trailer, and an Axs TV featurette.

Also new from Magnolia this month is JACK AND DIANE (105 mins., 2012, R), a weird, totally unsatisfying marriage of supernatural chiller and lesbian coming-of-age story, with Juno Temple and Riley Keough as a pair of mismatched New York City teens who fall for each other – even though one of them becomes a werewolf-like beast. Magnolia's Blu-Ray boasts a 1080p transfer, 5.1 DTS MA soundtrack, the trailer, a special effects featurette and look behind the scenes.

SO UNDERCOVER Blu-Ray and DVD (94 mins., 2011, PG-13; Millennium): A pre-punked out Miley Cyrus stars in this ho-hum teen vehicle about a private investigator (guess who) sent to protect the daughter of a mob witness at a college fraternity. Jeremy Piven, Kelly Osbourne, Autumn Reeser and Matthew Settle co-star in Tom Vaughan's standard-issue flick, which was shot in 2010 but is only now making its debut on home video. Millennium's Blu-Ray includes a fine 1080p transfer and Dolby TrueHD 5.1 soundtrack, with the DVD version (available separately) sporting a 16:9 transfer and 5.1 soundtrack.

NEXT TIME: CABARET on Blu-Ray! Until then, don't forget to drop in on the official Aisle Seat Message Boards and direct any emails to our email address. Cheers everyone!