Message Board - Come and Discuss The Latest Videos, Movies & Anything Else!
A very early candidate for one of the top Blu-Rays of 2013, Cohen Film Collection's remastered presentation of the 1924 classic THE THIEF OF BAGDAD (149 mins.; E One) offers an outstanding restoration of the Douglas Fairbanks Arabian Nights adventure – one that anyone interested in the fantasy genre, or aficionados of silent films, should add to their libraries without hesitation.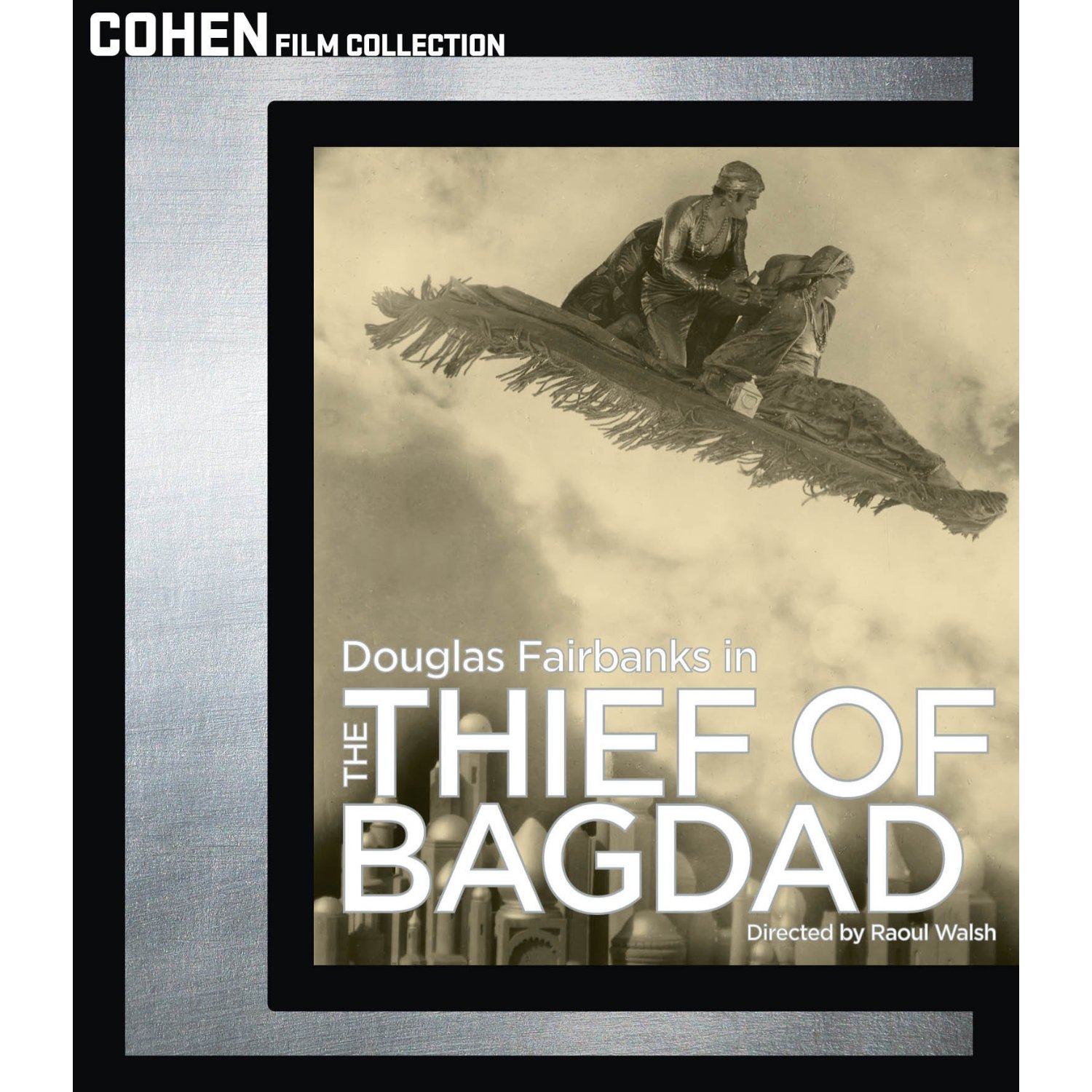 Restored from a pair of 35mm negatives and offering various color tints from the initial release prints, "The Thief of Bagdad" looks miraculous in high-definition, with Raoul Walsh's timeless film appearing more alive than ever before. The amazing production design of William Cameron Menzies is something any younger viewer in particular should see – the embodiment of sheer physical scale we rarely see on-screen anymore. Though nearly two-and-a-half hours in running time, the movie is abundant in imagination, thrills and fun – the first hour serving as a prelude for the magical enchantment of its second stanza – with Fairbanks holding the screen as the matinee idol of yesteryear and the entire picture graced with a magnificent score by Carl Davis.

Though prior DVD releases of "The Thief of Bagdad" included organ scores similar to what audiences may have heard back in the '20s, there's something to be said for the grandeur that Davis' orchestral score brings to the material. Recorded with the Philharmonia Orchestra, Davis' music works in portions of Rimsky-Korsakov's "Orientalia" to great effect, adding to the majestic nature of the film. It's a beautiful compliment to a "Thief" that has stood the test of time as one of the greatest silent films ever made.

Cohen's Blu-Ray boasts an AVC encoded 1080p transfer (4:3) with DTS MA audio and extras including an insightful commentary from Fairbanks expert Jeffrey Vance and a featurette sporting behind-the-scenes photos. Tremendous on every level!

Fantasy of a much harder edge is present in the second season of GAME OF THRONES (545 mins., 2012; HBO), the popular HBO adaptation of George R.R. Martin's sprawling books that once again finds kings from across the continent of Westeros vying for the coveted Iron Throne. I had a difficult time getting into this series but devoted fans and critics seem to love it, and that audience should be the most receptive to HBO's superb Blu-Ray package of the series' sophomore set of 10 episodes.

Included in flawless 1080p (1.78) transfers are The North Remembers; The Night Lands; What Is Dead May Never Die; Garden of Bones; The Ghost of Harrenhal; The Old Gods and the New; A Man Without Honor; The Prince of Winterfell; Blackwater; and Valar Morghulis. Extras include a number of Blu-Ray format exclusives ("War of the Five Kings," "In-Episode Guide," "Histories and Lore" and "Hidden Dragon Eggs" with never-before-seen content) along with 12 commentaries with Martin and cast/crew members; an "Inner Circle" cast roundtable; "The Religions of Westeros" featurette; and "Creating the Battle of Blackwater Bay" featurette. 5.1 DTS MA soundtracks, DVD and digital copies (itunes and Ultraviolet) round out a fine release highly recommended for fans of the program.

Also New This Month

One of last year's so-called "hot button" films, Paul Thomas Anderson's beautifully made but baffling THE MASTER (***, 138 mins., 2012, R; Anchor Bay) arrives on Blu-Ray later this month, hoping to generate the audience that eluded it once the picture went into wide release last fall.

Every year there's a movie that receives lots of discussion but, once it filters out into the mainstream, seems to fall off the radar. "The Master" certainly fits that description, having grossed just $24 million at the box-office and mostly faded out of the conversation when numerous year-end awards were handed out.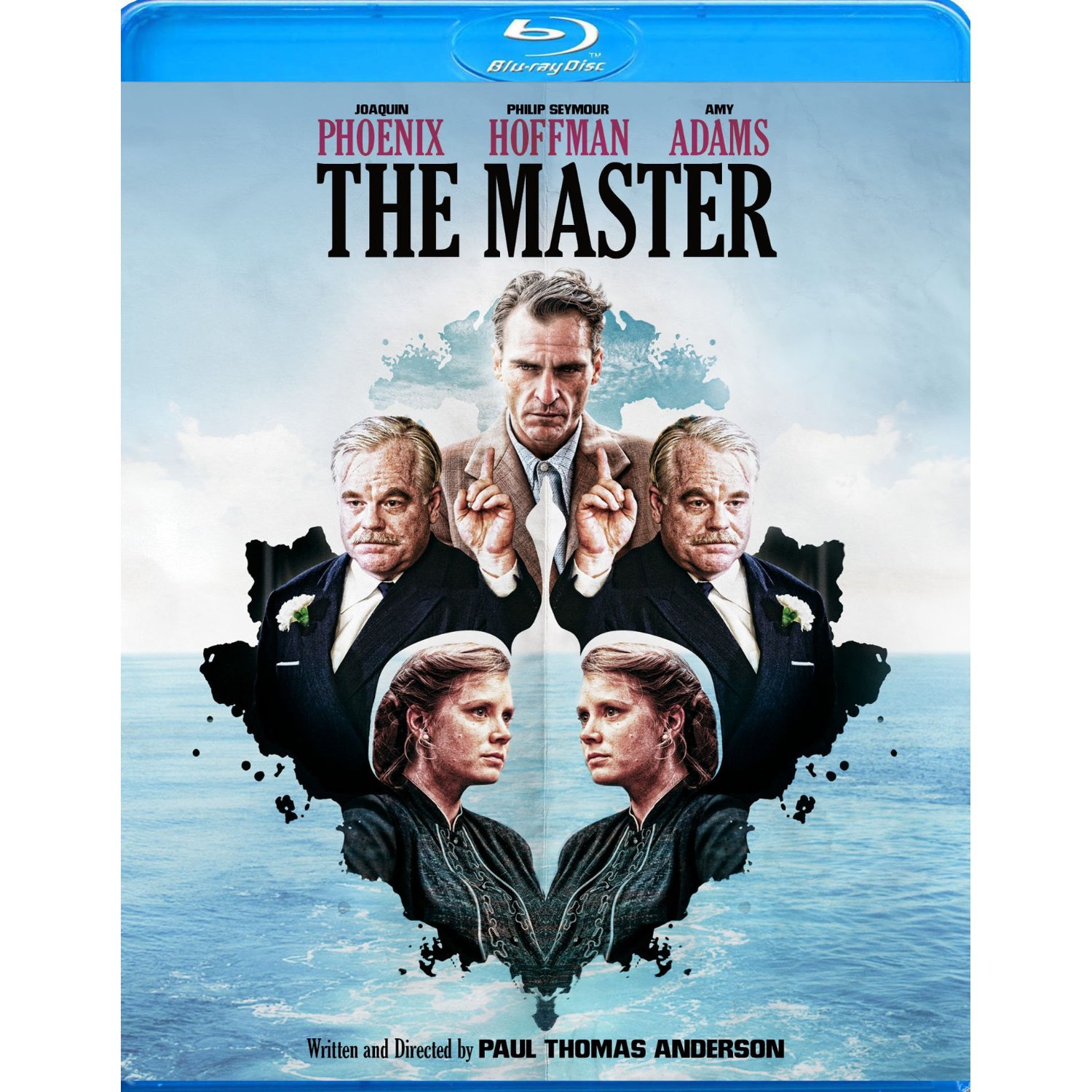 It's a film that is long on evocative imagery and haunting individual moments, but not quite as rich in terms of dramatic substance – another of Anderson's films where the characters and their obtuse personalities essentially fuel the film's storyline, which proves to be the movie's prime shortcoming as Anderson keeps too much of the drama floating about, leaving viewers in the dark as to what the point of the film is.

In Anderson's original script, Joaquin Phoenix plays Freddie Quell, a WWII vet scarred by emotional and physical turmoil. After the war, Freddie can't settle down and even throws violent tantrums at his job as a mall photographer. One night, after fleeing from the death of an elderly man who drank his homemade alcoholic beverage, Freddie ends up on the ship of Lancaster Dodd (Philip Seymour Hoffman), an erudite author and leader of "The Cause." There, Dodd hopes his self-created religion – filled with odd, scientology-like "individual sessions" between Dodd's "Master" and his subjects – can aid the tormented Freddie, who just seems like he's in dire need of sex.

"The Master" benefits substantially from Anderson's visual eye and Mihai Malaimare, Jr.'s scintillating photography; shots of the wake behind Dodd's boat, Freddie fleeing from the scene of the old man's death at the start of the film, and finely textured set-ups of conventional conversational sequences between the characters are all expertly executed here. Much was made about the scientology-like aspect of Dodd's belief system, though outside of a few lines of dialogue, the film isn't so much about that, but rather Freddie's journey to heal himself, prodded by the L.Ron-like Dodd. Phoenix and Hoffman have a great amount of chemistry together here, with the duo playing off one another brilliantly in one particular scene in which both are arrested after staying in the house of one of Dodd's followers (Laura Dern).

What's missing in "The Master" are answers to questions that Anderson glosses over: namely, who is Dodd? Why did he "create" his belief system in the first place? How does he hold such a spell on his followers, including his own wife (Amy Adams), who at times question what he's doing? Ambiguity can be a thing of beauty but because Anderson never even touches upon these obvious questions, you're left hanging in "The Master" with only one side of the coin, dramatically, fleshed out in Freddie's troubled soul, and the film missing abundant opportunities to contrast Freddie and Dodd's divergent places in the universe.

Still, I appreciated "The Master" more than some of Anderson's prior works, including the overpraised "There Will Be Blood." Devotees of the filmmaker will find much to savor here, especially through the lead performances and the movie's technical artistry.

Anchor Bay's Blu-Ray, available later this month, includes a 20-minute assembly of deleted outtakes and alternately-edited material, along with teasers/trailers (some of which contain footage not seen in the film), an eight minute behind-the-scenes short, and "Let There Be Light," John Huston's 1946 documentary on WWII veterans returning to domestic life. The disc's 1080p AVC encoded transfer, culled from the film's 65mm prints, is spectacular, and the 5.1 DTS MA audio is effectively rendered as well. A DVD and digital copy round out the release.
---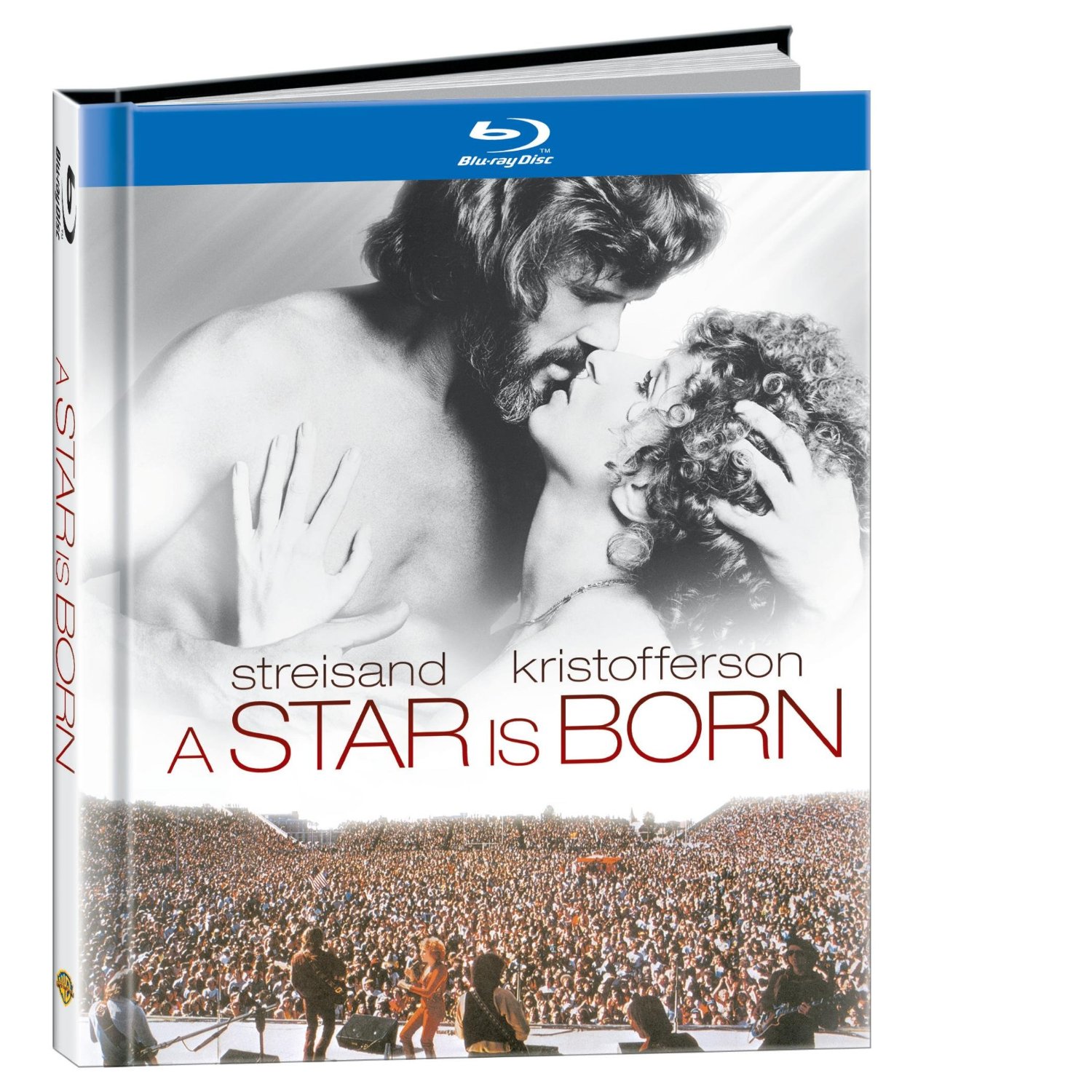 Also New on Blu-Ray

So '70s that you can almost smell the polyester emanating from the transfer, Barbara Streisand's critically lambasted box-office smash A STAR IS BORN (**½, 143 mins., 1976, R) has landed on Blu-Ray this month from Warner Home Video in a spectacularly clean transfer with outstanding DTS MA audio. Whether or not you'll appreciate the visuals and the film's pop-rock soundrack is a matter of taste, and almost certainly will be dictated by one's fondness for the "Me decade."

Streisand – who produced, contributed to the soundtrack, supervised the final cut, and stars – didn't apply a ton of alterations to the old story, previously told in 1937 (with Janet Gaynor and Fredric March) and the classic 1954 Judy Garland-James Mason vehicle: Babs plays a mop-topped, independent '70s woman whose vocals enchant burned-out superstar Kris Kristofferson. They meet, fall in love, her songs rocket to the top, his sink to the bottom along with his ego – yes, the John Gregory Dunne-Joan Didion-Frank Pierson script offers scant surprises in that regard, though there's also not a lot of chemistry between Streisand and Kristofferson, who reportedly hated working both with her and on the film. The movie received numerous brickbats from critics of the era, yet proved to be a huge hit anyway, generating what would be nearly $300 million in today's marketplace.

In spite of the movie's shortcomings, it's not hard to see why: despite the predictable story, Kristofferson's indifference, a bloated running time, and Frank Pierson (who lashed out at Babs and battled with her on-set) directing with all the visual panache of a "Charlie's Angels" episode, the formula still works. Maybe it's because the music – though not all of it (Kristofferson's tunes are decidedly terrible) – is memorable: Streisand and Paul Williams collaborated on the Oscar-winning smash "Evergreen," a gorgeous melody that became one of the best-selling movie love themes of all-time, and much of Roger Kellaway's pleasant underscore is built around the soundtrack's centerpiece. Other songs Streisand performs – many co-written by Williams and Kenny Ascher – have an infectious, Manilow-like groove to them, and with them all enhanced by the superbly engineered stereo soundtrack, the musical aspect of the film remains a draw for Streisand fans and '70s pop music lovers.

Warner's Digibook Blu-Ray offers a highly pleasing, perfectly detailed 1080p AVC encoded transfer of the film; though it's routinely shot, "A Star is Born" does offer some level of spectacle (including tens of thousands who jammed in Sun Devil Stadium to attend the movie's concert sequences) that's appreciably enhanced by the DNR-free HD transfer. The sound, as I've mentioned, is likewise outstanding, and extras are carried over from prior DVD releases (including Streisand's commentary, deleted scenes and trailers).
---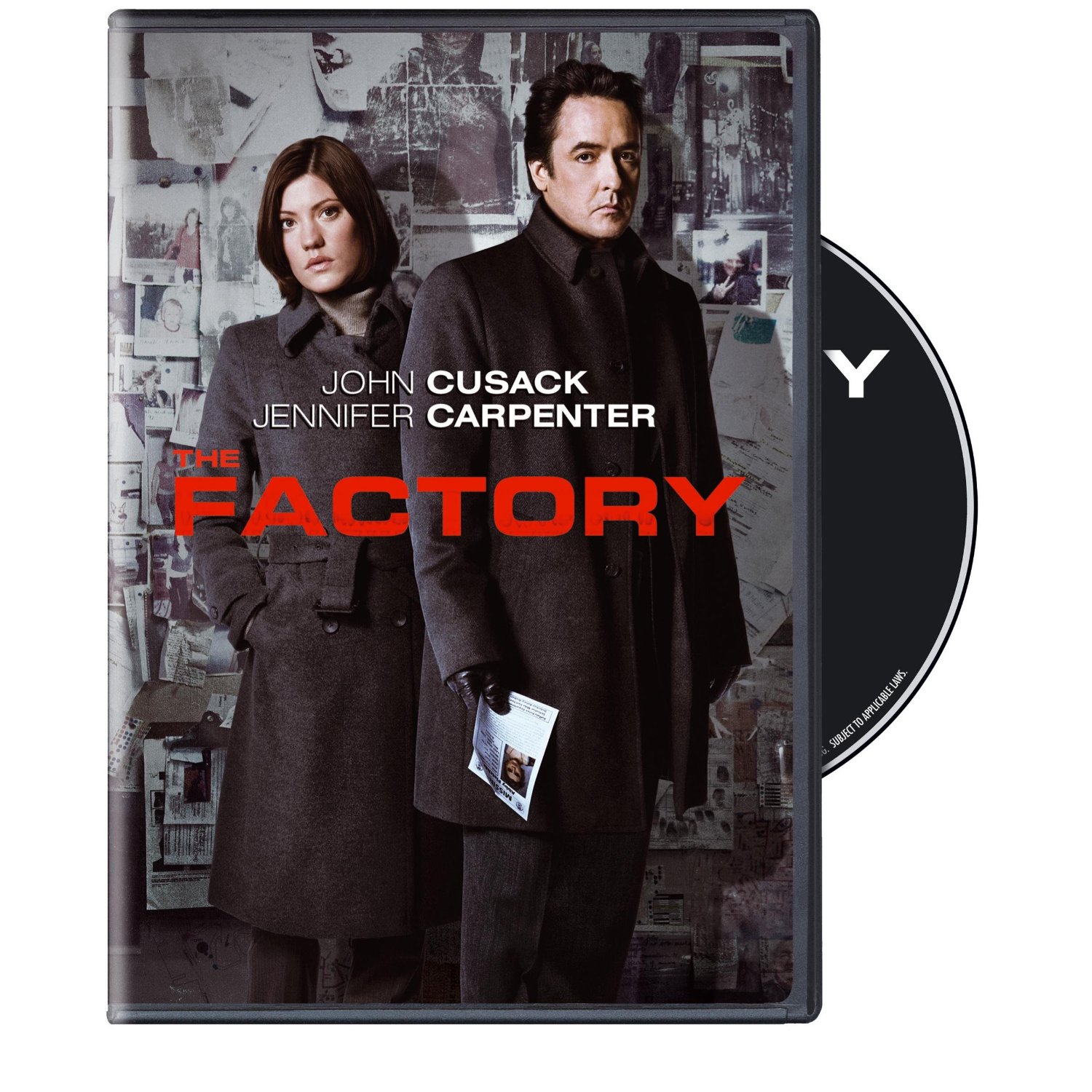 On DVD

THE FACTORY DVD (*½, 104 mins., 2009, R; Warner Home Video): Shot nearly five years ago, this Joel Silver-produced Dark Castle Entertainment production is only now being dusted off as a direct-to-DVD release. John Cusack and Jennifer Carpenter star as cops on the trail of a serial killer who impregnates streetwalkers in Buffalo – as if being in Buffalo wasn't bad enough, Cusack's daughter (Mae Whitman) is also the killer's latest target, and the duo subsequently race against the clock (of course) to save her. Morgan O'Neill's thriller is pretty much standard fare as far as these type of movies go – what distinguishes the picture are a dense Mark Isham score, solid production values and a terrible twist ending that may have even the biggest genre apologists up in arms.

Bearing a 2009 copyright, "The Factory" hits DVD next week with a good-looking 16:9 (2.35) transfer and 5.1 soundtrack. No extras are included.

ANNA KARENINA Blu-Ray/DVD/Digital Copy (**½, 130 mins., 2012, R; Universal):Director Joe Wright struck gold in 2005 with his marvelous adaptation of Jane Austen's "Pride and Prejudice" starring Keira Knightley. Their 2012 reunion – a strange adaptation of the Tolstoy epic – didn't generate nearly the same level of kudos as Wright frames the tragic story of a beautiful yet bored wife (Knightley) of a Russian commandant (Jude Law) in a theater context, with the movie cutting in and out of theater/movie mode throughout. It's a bizarre tactic that doesn't generate much in the way of dramatic effect (it's more distracting than anything), and undercuts the otherwise lush production with Seamus McGarvey's cinematography and Dario Marianelli's music doing what they can to enhance the doomed love affair between Anna and the younger calvary officer (Taylor-Johnson) she falls in love with. Universal's Blu-Ray looks great with its 1080p transfer and DTS MA soundtrack; extras include a DVD, digital copy, commentary with the director, deleted scenes, and numerous featurettes.

A LIAR'S AUTOBIOGRAPHY: THE UNTRUE STORY OF MONTY PYTHON'S GRAHAM CHAPMAN DVD (90 mins., 2012, R; Virgil Films): Offbeat, at times enthralling, animated feature by directors Bill Jones, Jeff Simpson and Ben Timlett mixes archival audio recordings left by the late Monty Python member with eclectic animation in a visual rendering of Chapman's autobiography. Fascinating stuff for Python fans, with Virgil Films' DVD offering a 16:9 (1.85) transfer, 5.1 soundtrack and plenty of extras. Among the latter are a 47-minute documentary on Chapman with even more archival footage, the trailer and numerous other interviews.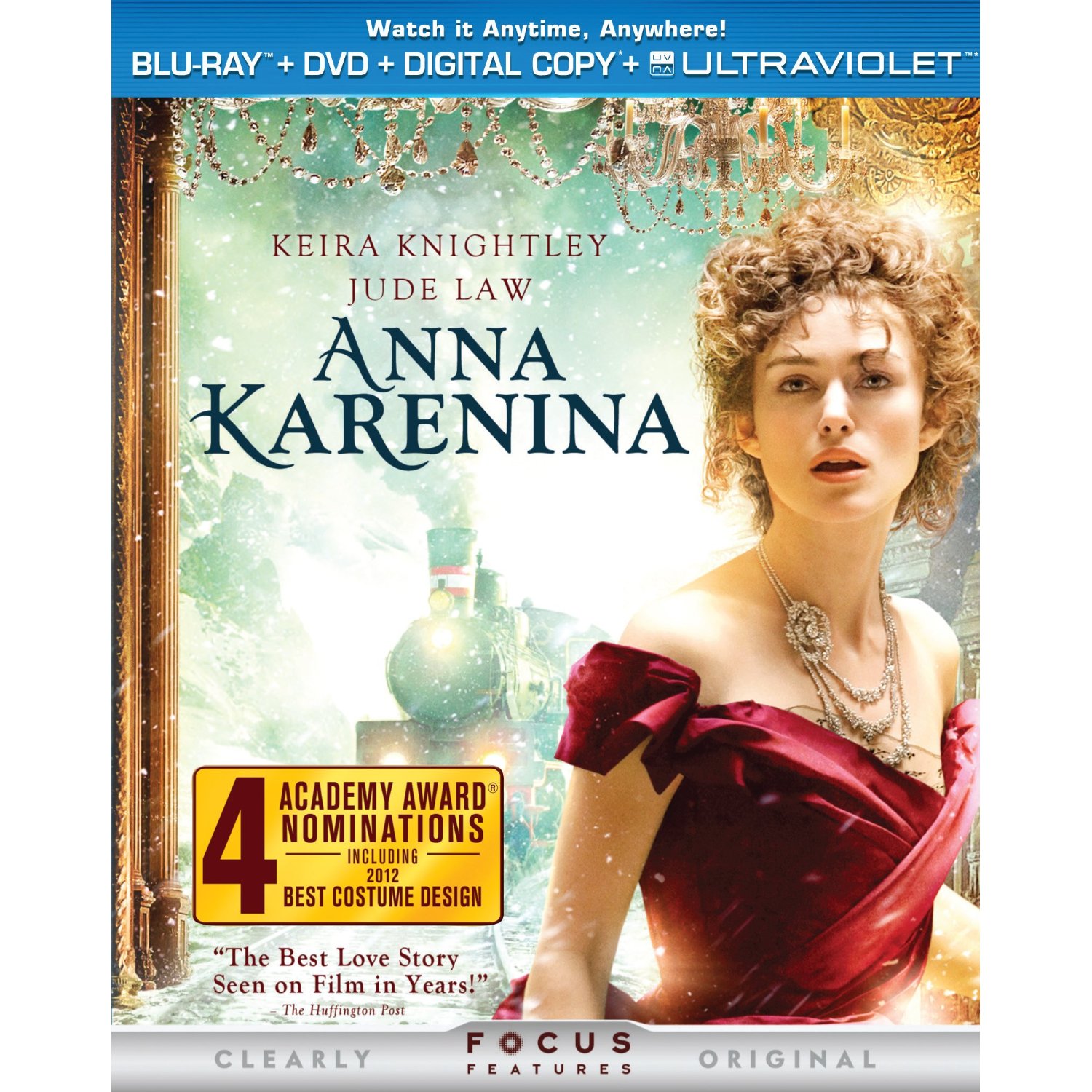 GOSSIP GIRL: Season 6 (The Final Season) DVD (422 mins., 2012; Warner): The sixth and final season of the CW prime-time soaper finds the Upper East siders trying to find Serena; Blair and Chuck getting back together; and Nate's efforts to "out" Gossip Girl's identity amongst numerous other subplots. Episodes include Gone Maybe Gone; High Infidelity; Dirty Rotten Scandals; Portrait of a Lady Alexander; Monstrous Ball; Where the Vile Things Are; Save the Last Chance; It's Really Complicated; The Revengers; and the series finale, New York, I Love You XOXO, featuring cameos from Kristen Bell and Rachel Bilson. Warner's DVD includes 16:9 transfers, 5.1 soundtracks, unaired scenes, a gag reel, a series retrospective, a prequel audiobook download and other goodies essential for series fans.

CHICKEN WITH PLUMS DVD (91 mins., 2011, PG-13; Sony): Marjane Satrapi and Vincent Paronnaud directed this live-action fantasy adaptation of Satrapi's graphic novel, profiling the final days of violinist Nasser-Ali Khan, a heartbroken soul longing for his lost love and broken by his own wife having destroyed his precious violin. Fanciful imagery adorns this bittersweet tale that Sony releases on DVD later this month with a 16:9 transfer, 5.1 soundtrack, commentary from Paronnaud and Satrapi, and a Tribeca Q&A with the duo as well. For those who enjoyed "Persepolis," "Chicken With Plums" is equally offbeat and worth a look.

FAIRFIELD ROAD DVD (88 mins., 2009; Gaiam)
PUPPY LOVE DVD (83 mins., 2011; Gaiam): A pair of breezy, lightweight Hallmark Channel movies are hitting DVD right in time for Valentine's Day from Gaiam.

The entertaining "Fairfield Road" is one of those Hallmark movies where you can predict every plot point from its initial five minutes, yet it somehow plants a hypnotic spell on the viewer just the same. Jesse Metcalfe here stars as a workaholic city-type who heads to a small, quiet Cape Cod town in the off-season where he falls for a local bookshop owner (Natalie Lisinska). It's easy-going and pleasant with the Canadian locales filling in nicely for southern New England.

"Puppy Love," meanwhile, stars Candace Cameron Bure – a TV movie staple – as a single mom who butts heads with a local baseball player over a mangy shelter dog her daughter grows an attachment towards. This 2011 Hallmark original movie offers too much music by Lawrence Shragge (a common complaint I have with every Hallmark TV movie it seems) but should entertain those with a predisposition for this type of thing. Both Gaiam DVDs include 5.1 Dolby Digital soundtracks and 16:9 (1.85) transfers.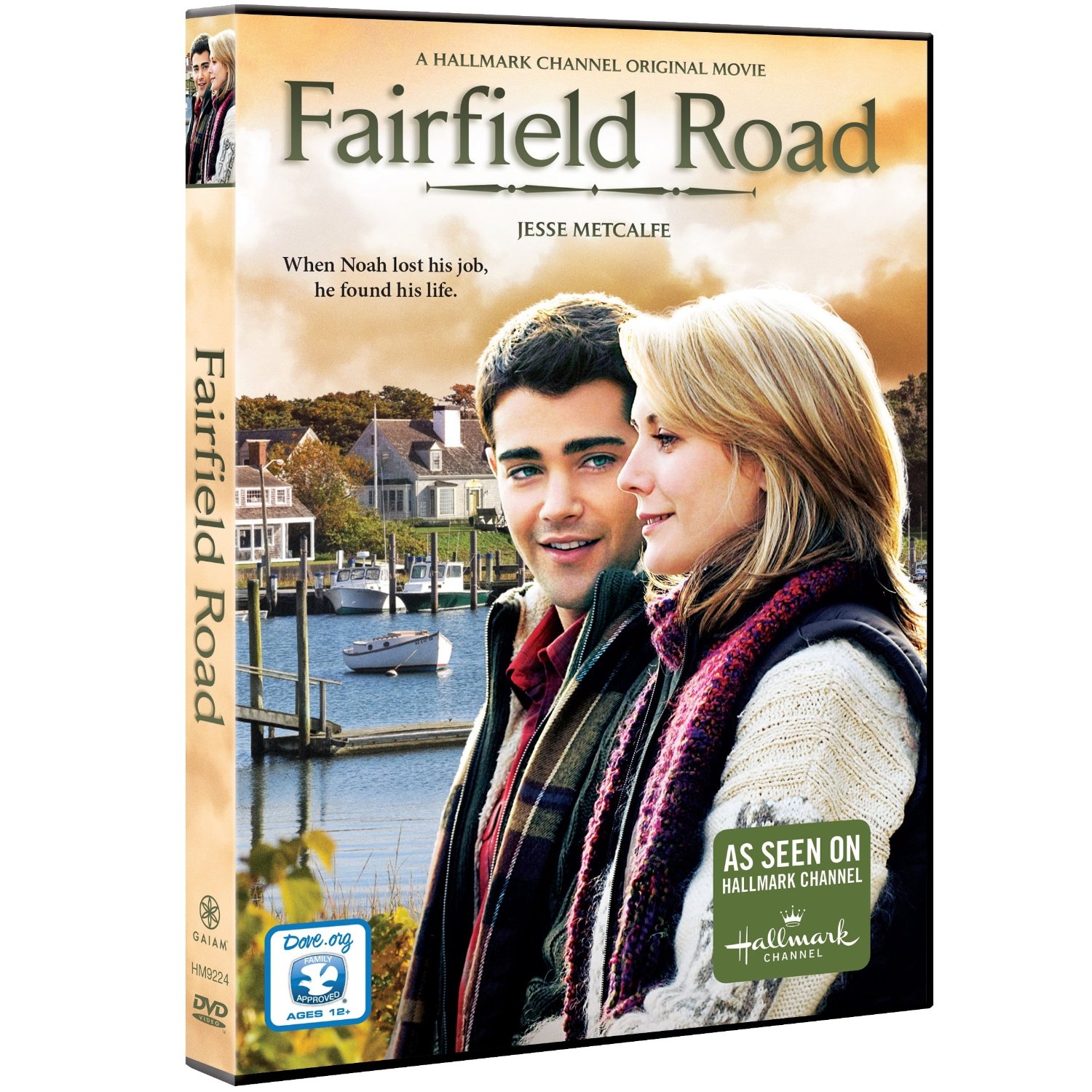 THE KID WITH A BIKE Blu-Ray (87 mins., 2011; Criterion): Jean-Pierre and Luc Dardenne's latest film is a heart-wrenching account of an 11-year-old boy named Cyril (Thomas Doret) who futilely attempts to get his father (Jeremie Renier) to accept him, even after he's abandoned in a group home. Though he doesn't realize it, Cyril's world is shattered but is being pieced back together by a hairdresser (Cecile De France) who comes to care for him in a movie that's as plainly stated as the filmmakers' previous film, "L'enfant." "The Kid With a Bike" offers natural performances, a lack of contrivance and a strong emotional undercurrent – a Belgian import well worth checking out for foreign cinema aficionados. Criterion's Blu-Ray, out this week, includes a new 2K digital transfer supervised by cinematographer Alain Marcoen, with 5.1 DTS MA audio; a conversation with Jean-Pierre and Luc Dardenne featuring critic Kent Jones; an interview with the young Doret, who gives a fine performance; a half-hour documentary with the directors revisiting five locations from the film; and the original trailer.

Echo Bridge New Releases

A new batch of Blu-Ray titles licensed from the Miramax library arrive in HD for the first time from Echo Bridge, currently as Best Buy exclusives and poised for a national rollout in March.

BEAUTIFUL GIRLS (***, 112 mins., 1996, R) was a film I recall enjoying a lot more upon its original release back in 1996, though it still has its charms. Timothy Hutton leads an ensemble cast as a New York City piano player returning to his western Massachusetts home for a high school reunion. Most of his classmates are still living in the working class town where they grew up – and most are firmly stuck in neutral, including womanizer Matt Dillon (who thwarts his relationship with good girl Mira Sorvino in favor of old high school squeeze Lauren Holly) and loudmouth Michael Rapaport. The friendly gathering of old friends and flames leads Hutton to wonder if his current relationship with a big city lawyer (Annabeth Gish) is going to be enough to satiate his manly desire to appreciate all kinds of females he comes across – whether it's Uma Thurman as a visiting cousin of bartender Pruitt Taylor Vince or Natalie Portman (in one of her breakout roles) as a precocious teenager who immediately forms a bond with Hutton.

Scott Rosenberg, one of the "it" writers of the era, authored the script for "Beautiful Girls," which today plays like it would've been more at home as a TV pilot than a feature film. The movie boasts numerous long-winded speeches on the battle of the sexes, many of which are delivered by either Rosie O'Donnell (as another tart, world-weary classmate of the gang) or Rapaport, who gives an insufferable performance as an obnoxious jerk who dumps waitress Martha Plimpton early on. I've never been a huge fan of Rapaport – who landed a number of plum supporting turns around this time – and this is one of his most annoying performances, with the actor putting in a heavy-handed rendering that brings out the most pretentious attributes of Rosenberg's script.


Far more effective is Hutton's dialed back performance, and, in particular, all of his scenes with Portman. She's effortless here and their sequences feel genuine and warm. Director Ted Demme, coming off his underrated Denis Leary comedy "The Ref" (now there's a title someone ought to look into releasing on Blu-Ray), handles the ensemble cast appropriately, even if many of the "Beautiful Girls" (including Plimpton and Sorvino) have little to do. The Minnesota locales, subbing for New England, are wintry and atmospheric, and David A. Stewart's score enhances the material without becoming obtrusive.

"Beautiful Girls" isn't a great film, and it felt a lot more contrived to me this time out than when I saw it in college years ago, but it's still amiable and engaging – even if some New Englanders will never forgive the fact that it single-handedly introduced Neil Diamond's "Sweet Caroline" as an unofficial anthem for the Boston Red Sox.

Debuting here in a 1080p AVC encoded HD transfer, "Beautiful Girls" receives a mediocre treatment on Blu-Ray. The image is soft and the flesh tones are pinkish in nature throughout, without a lot of HD detail in evidence. Though far from the worst Buena Vista/Miramax catalog release I've seen on Blu-Ray, this is clearly an older master that's been lying around on the studio shelves for a while. The 2.0 DTS MA audio is acceptable, and a pair of extras include a half-hour "Behind the Curtain" featurette hosted by Jon Stewart that must've been syndicated to local TV channels as a basic infomercial (it even has ads for then-upcoming other Miramax releases). A short interview featurette rounds out the disc.

Also new from Echo Bridge:

Julia Stiles followed up her "10 Things I Hate About You" success with DOWN TO YOU (**, 92 mins., 2000, PG-13), a lightweight and forgettable romantic comedy from writer-director Kris Isacsson. Stiles plays a young college freshman who develops a relationship with fellow student Freddie Prinze, Jr. (then hot from "She's All That"), only to see it sag as the years go on in a piffle of a teen comedy that's heavy on the cutes and light on the laughs. Rosario Dawson and Ashton Kutcher chip in early turns in this 2000 Miramax release, which here receives an above average 1080p transfer with 2.0 DTS MA audio...Willard Carroll's 1998 ensemble rom-com drama PLAYING BY HEART (**½, 121 mins., R) was notable for its reunion of star Sean Connery with composer John Barry. Sadly, a fair amount of Barry's score was junked in favor of Christopher Young's decidedly less romantic tracks – an unwise decision that hinted at larger issues with this just-intermittently engaging film that bombed at the box-office. Still, the cast is interesting (Angelina Jolie, Gillian Anderson, Dennis Quaid, Jon Stewart, Madeline Stowe and Ellen Burstyn co-star) and Vilmos Zsigmond's cinematography is effective, even if Echo Bridge's Blu-Ray transfer is stuck in a 2:1 format (the film was shot at 2.35). The 5.1 DTS MA audio is fine...Marlon Wayans, David Spade, Matthew Lillard and Brad Dourif starred in Penelope Spheeris' 1998 comedy SENSELESS (**, 93 mins., R), which also receives a Blu-Ray release from Echo Bridge offering a 1080p (1.78) transfer, 2.0 DTS MA audio soundtrack and a behind-the-scenes featurette...Finally, Jerry Zaks' adaptation of Scott McPherson's play MARVIN'S ROOM (***, 100 mins., 1996, PG-13) offers Meryl Streep, Leonardo DiCaprio, Diane Keaton, Robert DeNiro, Gwen Verdon and Hal Scardino in a heart-tugging family relationship drama with superior performances. Echo Bridge's Blu-Ray transfer is again passable if somewhat dated in its appearance, with 5.1 DTS MA audio and a Making Of featurette on the supplemental end.
---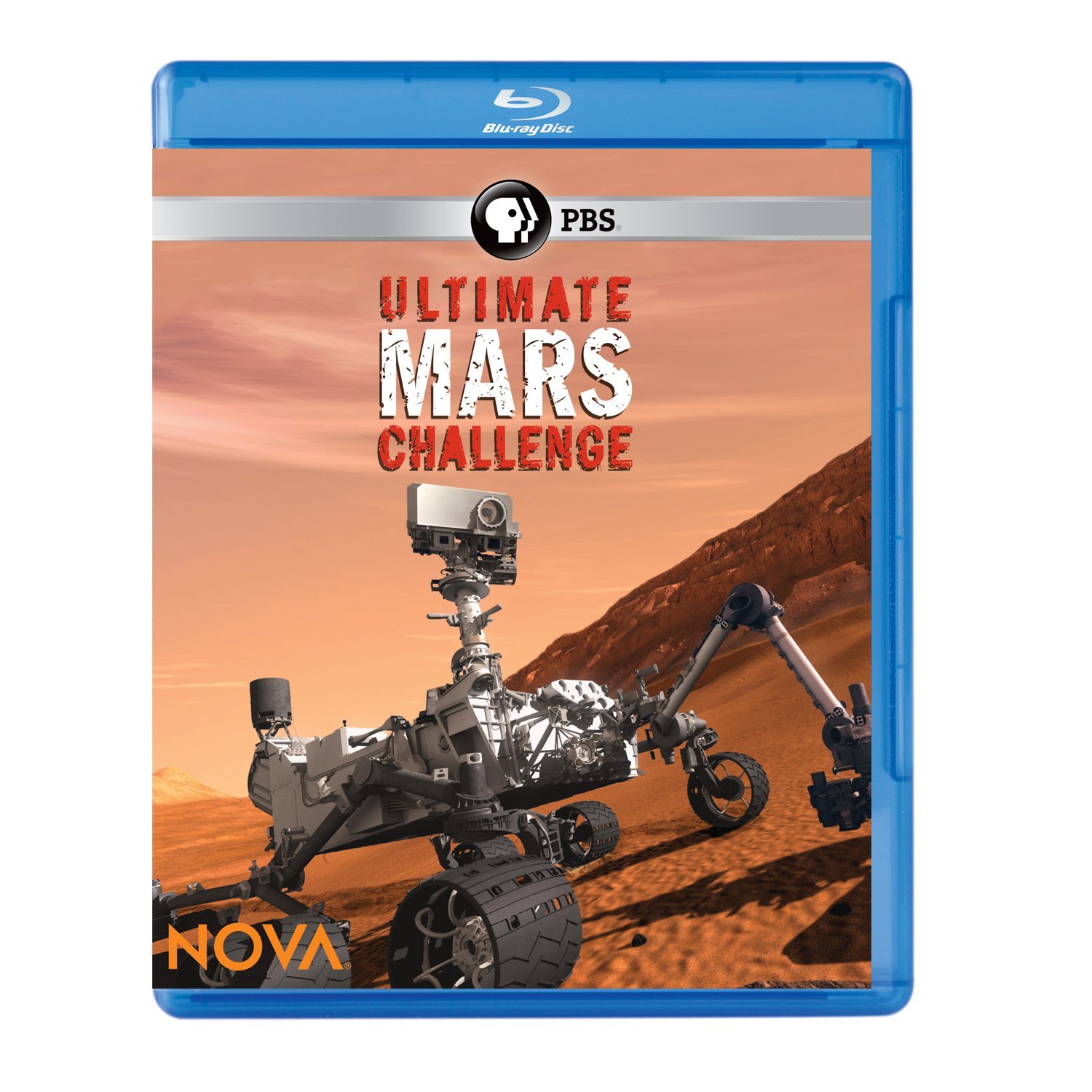 New From PBS

WHAT ARE ANIMALS THINKING? DVD (60 mins., 2012; PBS): Excellent Nova documentary looks at a number of different issues related to the thinking process of animals, from scientists studying animal cognition to a look at a giant bee colony. Yale scientist Laurie Santos, meanwhile, studies a community of 900 monkeys and draws a parallel to human interaction in this 2012 production. PBS' DVD includes a stereo soundtrack and widescreen transfer.

HENRY FORD DVD (120 mins., 2012; PBS): American Experience chronicle of the life and times of Henry Ford, from his humble upbringing on the farm to eventual inventor of the Model T. Narrated by Oliver Platt, this two-hour, compelling documentary also profiles Ford's difficulties with his employees and his only son in a well-rounded production highly recommended for history lovers. PBS' DVD includes a 16:9 transfer and 5.1 soundtrack.

ULTIMATE MARS CHALLENGE Blu-Ray (60 mins., 2012; PBS): The amazing NASA Curiosity mission to Mars is chronicled in another fine Nova program from writer-director Gail Willumsen. "Ultimate Mars Challenge" profiles NASA's efforts to launch Curiosity and the endless hours of testing undertaken in the lab before its eventual landing last August – a moment captured here as well with candid behind-the-scenes footage. Great stuff with a top-notch 1080i HD transfer and 2.0 stereo soundtrack courtesy of PBS' Blu-Ray release.

New From BBC

HOUSE OF CARDS TRILOGY Blu-Ray (600 mins., 2013; BBC): Andrew Davies copped an Emmy for his adaptation of Michael Dobbs' bestsellers, here adapted as a three-part mini-series by BBC and WGBH Boston. "House of Cards," "To Play the King" and "The Final Cut" follow Ian Richard's Francis Urqhart, a conniving sort who's able to (nearly) suffocate all of his political rivals. BBC's Blu-Ray includes 1080p transfers with 2.0 DTS MA audio and extras including commentary, a Davies interview and a tour of Parliament.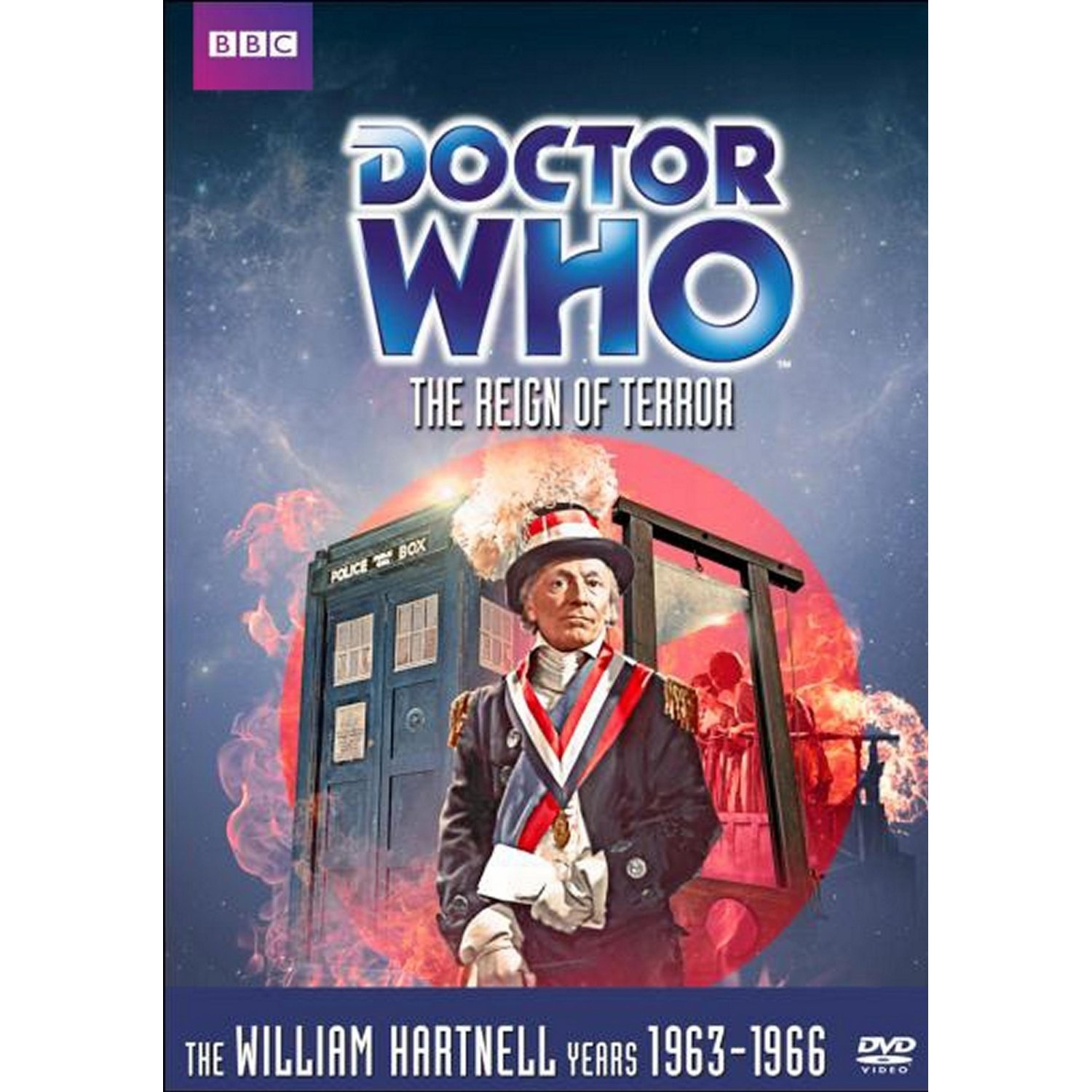 DOCTOR WHO: THE REIGN OF TERROR DVD (148 mins., 1964; BBC): Dennis Spooner's "The Reign of Terror" Dr. Who arc aired from August 8-September 12, 1964, and finds William Hartnell's Doctor getting involved in Paris during the French Revolution. BBC's DVD offers episodes 1,2,3 and 6 from the series along with newly animated versions of episodes 4 and 5, which have been lost but are "reconstructed" here along with loads of extras: commentaries with Carole Ann Ford, Neville Smith and other cast/crew; additional commentaries on the newly animated episodes; a set tour; photo gallery; animated design gallery; PDF materials and other extras. A fascinating curio for Dr. Who buffs!

TOP GEAR: SEASON 2 DVD (704 mins., 2012; BBC): Season 2 of the U.S. "Top Gear" finds Adam, Tanner and Rutledge trying out a new line of supercars, testing out which $2000 car can make it across the state of Texas, and running into mostly lower-level celebs like Adam Levine and "Sopranos" co-star Steve Schirripa. Plenty of special features in the BBC's four-disc set include deleted challenges, extended scenes, interviews and bonus featurettes, along with 16:9 transfers and 2.0 stereo soundtracks. Also new and worth checking out for "Top Gear" fans is TOP GEAR: 50 YEARS OF BOND CARS (60 mins., 2012), an hour-long special from the BBC mothership profiling decades of 007 autos – as well as the boys attempting to produce a working Lotus submarine (now that would be cool!). A 16:9 transfer and 2.0 stereo sound comprise the single-disc DVD release.

Capsule Round-Up

KILL FOR ME DVD (95 mins., 2012, R; Sony): Katie Cassidy stars as Amanda, a college student who takes on a new roomie (Tracy Spiridakos) after her abusive ex-boyfriend catches up with her, in this indie thriller from director Michael Greenspan. Sony's DVD includes a 16:9 (1.85) transfer with 5.1 audio and a Making Of featurette.

UNDEFEATED Blu-Ray (114 mins., 2011, PG-13; Anchor Bay): Sterling documentary chronicles three members of the North Memphis Manassas High School football team – one which overcame adversity and off-field turmoil to become a cohesive unit on the gridiron, with large thanks going out to volunteer coach Bill Courtney. Dan Lindsay and TJ Martin's Oscar winning documentary about their 2009 season arrives on Blu-Ray this month from Anchor Bay offering commentary from the directors; deleted scenes; a Making Of featurette; teaser trailer; 1080p transfer (1.78) and 5.1 DTS MA soundtrack. Highly recommended!

THE CYCLIST DVD (90 mins., 2012, Not Rated; Image): Phil Nash (KC Cylde) is a bike messenger who dreams of becoming involved in professional cycling, and gets the opportunity after he loses his job and everything else in "The Cyclist," a feel-good, inspirational drama from writer-director John Lawrence that mixes "Premium Rush" with "American Flyers." Shot in Moab, Utah, "The Cyclist" comes to DVD this month from Image with a 16:9 (2.35) transfer, 5.1 soundtrack and deleted scenes for extras.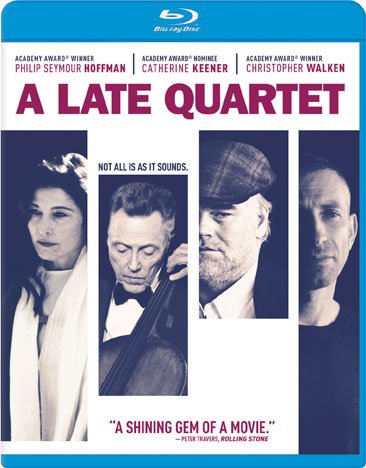 MIMESIS Blu-Ray (95 mins., 2012, R; Anchor Bay): A horror convention turns ugly, complete with some of its participants seemingly attacked by zombies in, of course, an old farmhouse – or is it all part of a crazy, twisted prank that's actually far more disturbing than just brainless corpses running amok? Douglas Schulze's independent horror flick "Mimesis" poses an interesting scenario at genre fans, though his uneven execution doesn't entirely deliver. Still, this twisty tale might surprise even seasoned horror aficionados. Anchor Bay's Blu-Ray includes a commentary with Schulze and co-writer Joshua Wagner, a 1080p (2.35) transfer and 5.1 Dolby TrueHD soundtrack.

NOBODY GETS OUT ALIVE DVD (78 mins., 2012; Image): Jason Christopher wrote and directed this brief slasher concerning yet another group of hapless teens who run afoul of a psycho slasher in the Braiden Woods. Gore and a cameo from Clint Howard spice up this indie effort that Image brings to DVD this month sporting a Making Of, outtakes and commentary, along with a 16:9 (1.78) transfer and 5.1 soundtrack.

SPECIAL FORCES Blu-Ray/DVD (109 mins., 2010, R; E One): Diane Kruger stars as a war correspondent held hostage in Afghanistan who's at the heart of a "Special Forces" attempt to save her in Stephane Rybojad's 2010 thriller. E One's Blu-Ray includes a Making Of featurette, deleted scenes, a profile of real-life Special Forces ops, plus a 1080p transfer, 5.1 DTS MA French/English soundtrack (as well as a dubbed English track) and a copy of the DVD for good measure.

A LATE QUARTET Blu-Ray (106 mins., 2012, R; Fox): Philip Seymour Hoffman, Mark Ivanir, Catherine Keener and Christopher Walken star in Yaron Zliberman's portrait of a classical string quartet facing a break-up when Walken may be forced to retire. Fox's Blu-Ray includes a Making Of featurette, AVC encoded 1080p (1.78) transfer and 5.1 DTS MA soundtrack.

From Lionsgate: STORAGE WARS VOLUME 4 DVD (268 mins., 2012) finds storage warriors Dave Hester, Barry Weiss, Darrell Sheets, Jarrod Schulz and Brandi Passante once again outbidding one another in 16 episodes from the high-rated A&E reality series. Lionsgate's DVD includes 16:9 transfers, 2.0 stereo soundtracks and 40 minutes of bonus footage never-before-aired on TV...Also this month, Lionsgate brings BLACK'S GAME (105 mins., 2013, R) to DVD – an Icelandic thriller from writer-director Oskar Alxelsson and executive producer Nicolas Winding Refn (director of "Drive") with bonus interviews, a 16:9 transfer and 5.1 soundtrack on-hand.

NEXT TIME: More of the latest releases. Until then, don't forget to drop in on the official Aisle SeatMessage Boards and direct any emails to our email address. Cheers everyone!