Message Board - Come and Discuss The Latest Videos, Movies & Anything Else!
Following the lackluster box-office returns of "The Thing" in 1982, director John Carpenter set his sights on an adaptation of Stephen King's bestseller CHRISTINE (***, 109 mins., 1983, R) for a Christmas '83 release. While the film is structurally flawed – and just barely outperformed the disappointing box-office receipts of "The Thing" – it's a movie that nevertheless contains some of his best work, thanks to a reliance on character instead of gory horror.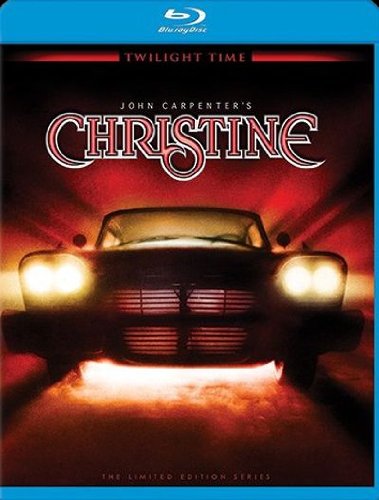 Carpenter and screenwriter Bill Phillips made mostly sound decisions in reworking King's novel for the screen, stripping out some of the more overtly supernatural elements and focusing on the relationship between its central characters: a high school nerd named Arnie (Keith Gordon) and his more popular, football-playing best friend Dennis (John Stockwell) in the late '70s. The perpetually bullied Arnie is teased by a ruthless clan of thugs but soon finds an outlet to escape his social status: a red 1958 Plymouth Fury that he buys from a shady salvage dealer (Roberts Blossom). Arnie sees in "Christine" the potential for a sleek cruising vessel that allows him to flee from his high school existence as well as his overly-concerned parents; Dennis, on the other hand, has grave concerns about his best friend's decision, but the connection between the possessed auto and its new owner has already been established. Soon Arnie's geek days are behind him as he snags the new girl in class (Alexandra Paul) and finds his rebirth is perpetually tied to the seemingly "alive" car he's rescued off the scrap heap.

"Christine" received some criticism from horror fans over the fact that it's not especially scary – but given the central premise of King's novel, it's hard to imagine what more Carpenter and Phillips could've done to make a "killer car" movie more terrifying. Individual shots of Christine, literally on fire, driving down a lonely highway in pursuit of one of the thugs who bullied Arnie earlier in the film are evocative, but the attempt to create and sustain a more psychological form of terror – through Arnie's personality shifting – was a laudable one on the part of the filmmakers. "Christine" takes its time – nearly 40 minutes – establishing the relationship between Arnie and Dennis, as well as setting the overall scene. These sequences are some of the most satisfying in Carpenter's entire body of work, with both Gordon and Stockwell coming across as likeable, believable characters.

The movie's main weakness is clearly its second act, as Arnie's switch from hapless nerd to confident ladies man happens without a moment's notice. His relationship with Paul's heroine, Leigh, occurs completely off-screen – a severe miscalculation that serves as the largest misstep in Phillips' script, since without that component, it's hard to believe his overnight shift in confidence, or how it's tied into Christine itself. The movie also veers away from seeing the film through the prism of Dennis, who's sidelined with a serious football injury, and the change in perspective likewise curtails the movie's dramatic momentum. It's unfortunate the mid-section of the picture stumbles, because the latter portion of the movie mostly delivers the goods with Carpenter doing what he can to make Christine's killing spree effective, while the presence of veteran character actors like Robert Prosky, Roberts Blossom and Harry Dean Stanton (even if he's mostly underutilized as a detective) add to the entertainment value.

"Christine" may not be a great movie on balance – it's ultimately two-thirds of a really solid genre exercise – but it has its moments, and once you're aware of its shortcomings, repeat viewing makes it easier to appreciate the elements in it that do work well. In a career filled with a couple of classics ("Halloween" and "The Thing"), cult favorites and more than a few missed opportunities, it's also one of Carpenter's more low-key thrillers, reliant less on gore (the film is R-rated for excessive profanity as opposed to on-screen violence) and with more of an accent on the people affected by its horrors than the vehicle itself.

Announced as one of Twilight Time's March limited-edition Blu-Ray releases, "Christine" sold out in a matter of hours once its pre-order went live on the Screen Archives website. The prior bestseller for Twilight Time was "Fright Night" – clearly, there's something to be said for the continued popularity of '80s genre films as "Christine" was snapped up in a jiffy by eager fans. If you're looking for a copy now, the secondary market is your only option, and prices currently run from $100 and up (barring an overseas, region-free release, it's likely its value may only increase as copies become scarcer).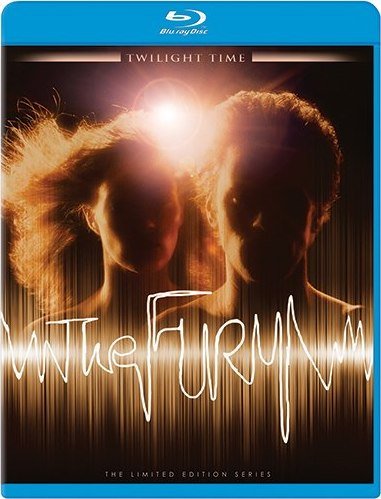 The 1080p AVC encoded transfer licensed from Sony is hugely satisfying, enhancing the work of Carpenter and cinematographer Donald M. Morgan, which is marked by Carpenter's trademark use of Panavision widescreen. The DTS MA 5.1 audio is potent as well, delivering a score filled with period rock tunes and one of the more unobtrusive Carpenter/Alan Howarth collaborations (there's hardly any of their underscore at all in the first hour). Extras are carried over from the Special Edition DVD, including Laurent Bouzereau's insightful three-part documentary, nearly 30 minutes of deleted scenes (none of which would've really helped the movie's middle section), and a fun commentary with Carpenter and Keith Gordon. For folks lucky enough to find a copy, this is a splendid Blu-Ray presentation all around, capped by an isolated score track of Carpenter and Howarth's musical contribution.

Twilight Time's other March releases originate from the Fox vaults, with Brian DePalma's watchable – though overall unsatisfying – 1978 ESP thriller THE FURY (**½, 117 mins., R) being of interest for sci-fi/horror fans.

A bit overlong and often overwrought, with an especially bombastic performance by Kirk Douglas, "The Fury" is best known for John Williams' sensational score – its main theme a direct influence on Danny Elfman's "Batman" – and its supremely memorable finale, wherein John Cassavetes meets an explosive end at the hands (or is it head?) of talented, telekinetic teen Amy Irving. Prior to that, "The Fury" – adapted from John Farris' novel by the author – finds government agent Douglas trying to track down his equally "gifted" son (Andrew Stevens), who's been kidnapped by a former friend (Cassavetes) looking to exploit the boy's teleknetic abilities. Ultimately, Douglas and Irving hook up in an effort to find Stevens before it's too late (which, this being a '70s "downer" story, it already is).

DePalma's early films were often variations on Hitchcock thrillers and "The Fury" is something of a kitchen-sink variety mess, reworking the director's own "Carrie" with elements from a typical '70s "government paranoia" plot. It also throws in some comedic moments that lighten the increasingly sour mood, one that culminates in an unsatisfying, narcissistic climax that finds Stevens brainwashed into something of an evil ESP psychopath. The movie is certainly entertaining despite all this but, ultimately, still comes across as less than the sum of its parts.

Still a worthwhile viewing for DePalma devotees, Douglas fans and Williams aficionados, Twilight Time's Blu-Ray includes an isolated score track, the original trailer, and a 1080p AVC encoded transfer licensed from Fox that's at least an appreciable enhancement over its DVD counterpart. The image isn't as detailed and pristine as "Christine," but it does boast strong colors that are well delivered, while the DTS MA 4.0 audio – which sounds like a remixed stereo "enhancement" from mono source elements – is at least more forceful than a 2.0 DTS MA track also included on the disc.

The third and final Twilight Time release this month – just in time for Easter – is THE SONG OF BERNADETTE (***½, 156 mins., 1943), Fox's reverential chronicle of the life of Bernadette Soubirous (Jennfer Jones, who won an Oscar), the French peasant girl who saw visions of the Virgin Mary in the 19th century. Alfred Newman's superlative underscore leads a lengthy but polished studio picture ripe with familiar faces (Vincent Price, Lee J. Cobb, Charles Bickford among them) and a compelling script by George Seaton – from Franz Werfel's book – that mixes in some fiction with fact. Twilight Time's Blu-Ray boasts a 1080p (1.33) transfer that – aside from some print damage here and there – offers effective contrast levels and deep blacks, as well as nice detail. Extras include an isolated score track; a commentary with Jon Burlingame alongside fellow historians Edward Z. Epstein and Donald Spoto; the trailer; and a restoration comparison.

---
Also New on Blu-Ray

LINCOLN 4-Disc Blu-Ray Combo Pack (***, 149 mins., 2012, PG-13; Touchstone): Steven Spielberg's chronicle of President Abraham Lincoln's crusade to pass through the 13th amendment makes for a dense film that's easier to respect than admire.

At least Daniel Day-Lewis' Oscar-winning performance (his third for Best Actor) is simple to appreciate: speaking Tony Kushner's lengthy monologues, Day-Lewis' Lincoln is a fully formed portrait of a humble man with a wit and sense of humor who nevertheless became a bulldog when the situation arose. In this case, Lincoln's battles both from within his own Republican party, as well as with lame-duck Democrats tussling over the amendment's passage – which Lincoln sought to push through prior to the end of the Civil War and the Confederate states' return to the union – necessitates the use of "favors" in order to pass into law. Kushner's script, adapted in part from Doris Kearns Goodwin's "Team of Rivals," is mostly a behind-the-scenes look into the backroom machinations that lead to the abolishment of slavery, with the bottom line that politics was, as it is today, often a dirty business indeed.

The supporting performances are all superb – whether it's Tommy Lee Jones as abolitionist Thaddeus Stevens, Sally Field as Mary Todd Lincoln, David Strathairn as Secretary of State William Seward, or James Spader as Republican "operative" William Bilbo, "Lincoln" is filled with familiar faces who all give authentic performances. The atmosphere of the time, the attire and hairstyles, all come across in Spielberg's picture, and whenever Day-Lewis is on-screen, you're aware that a master is at work. Few actors can hold the screen so magnetically as Day-Lewis does, and yet he truly does slip into the role, making Lincoln come alive without an excessive theatricality. The film itself, on balance, though, is heavy on political maneuvering – in fact Kushner's script is essentially driven by a dissection of policy – and for that reason, isn't a particularly inspiring film or one that's especially "user friendly" for anyone other than history buffs. The few times the movie extends beyond its drawing room dealings – such as Lincoln's relationship with his wife or his eldest son Robert (Joseph Gordon-Levitt) – generate a fleeting emotional component, yet ultimately these sequences feel isolated in the midst of a heavy-going political saga, as well performed as it may be.

Touchstone's Blu-Ray of "Lincoln" features a nicely detailed 1080p AVC encoded transfer with 5.1 DTS MA audio. Janusz Kaminski's cinematography isn't as overtly stylized as some of his prior efforts with Spielberg, and John Williams' score mostly stays out of the way, injecting warmth whenever it can (which isn't often). Extra features are offered on a second bonus disc (included only in the four-disc combo pack along with a DVD and digital copy), highlighted by a typical Laurent Bozuereau documentary that examines each step of the production from concept to screen, including a section on Williams' underscoring.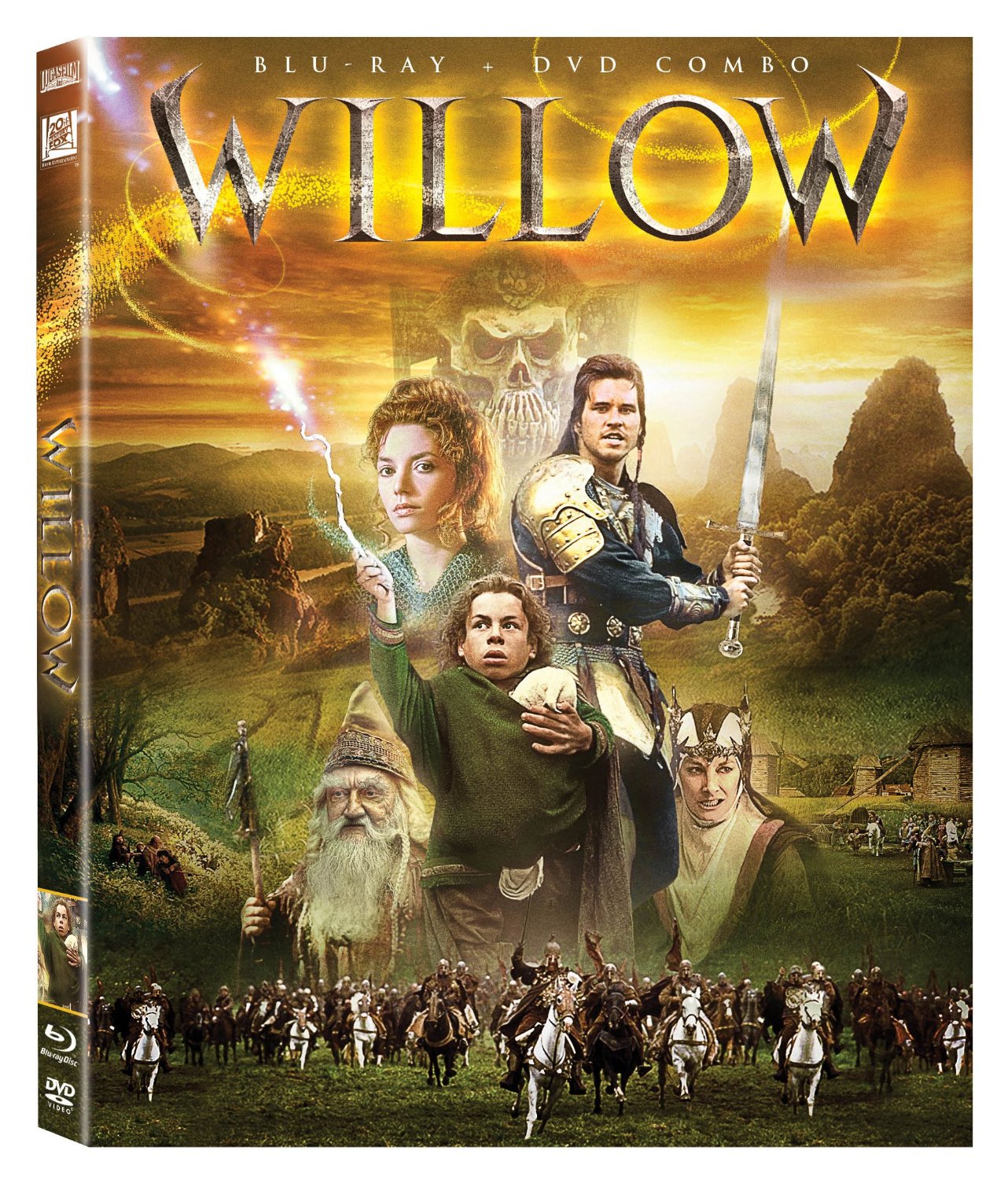 WILLOW Blu-Ray/DVD (**, 126 mins., 1988, PG; Lucasfilm/Fox): George Lucas' 1988 fantasy, directed by Ron Howard, stars diminutive Warwick Davis as the title hero, who finds a sacred baby and subsequently sets out on a quest to rid the kingdom of evil Queen "BAHV-MOR-DAH!" (Jean Marsh) with the help of a Han Solo-like rogue (Val Kilmer) and comic relief served up by a pair of "Brownies." Lots of effects, chases, and action ensue, all with a heavy "Star Wars" flavor – but with none of the charm.

Despite being a modest success at the box-office, I've always found "Willow" difficult to warm to, thanks to a dour and often uninvolving screenplay that recycles bits and pieces of the Skywalker saga, along with a likewise hackneyed James Horner score that tries too hard to sell the action (I'll take "Krull" any day). What saves the movie are the individual set-pieces and then cutting-edge special effects by ILM, which were groundbreaking at the time ("morphing! cool!") and ushered in a succession of incredible advances in FX over the years thereafter. Still, "Willow" isn't much fun, and its indifferent cast – Joanne Whalley is throughly unappealing as the heroine, and (future off-screen husband) Kilmer looks as if he'd rather be on a walkabout – further compounds its troubles.

Fox's 25th Anniversary edition Blu-Ray of "Willow" has a phenomenal transfer, freshly remastered and offering crisp detail. I recall seeing "Willow" theatrically in '88 and also on prior laserdisc/DVD renderings, and I called it "dark and depressing" in prior reviews. Given the movie's new transfer, I owe Adrian Biddle's cinematography a reassessment – even though the film is still grimy, the shadings and textures in Biddle's work have been buried in prior releases under a standard-def haze. They're restored here in a flaweless transfer that appreciably enhances his contribution. Horner's efforts, meanwhile, receive a robust rendering in the 5.1 DTS MA soundtrack, though I still find it to be a score of entirely contrived emotion.

Extra features aren't merely a rehash of the prior DVD. Howard speaks affectionately about the picture in two featurettes: a 12-minute assembly of deleted scenes that includes a look at Willow's run-in with a piranha-like humanoid creature, while "The Making of an Adventure" is a 23-minute vintage retrospective with a brief new set of comments from the director. Other featurettes include a new 10-minute retrospective with Warwick Davis; matte paintings; and a special effects featurette with Dennis Muren. Removed from this release, for whatever reason, are a commentary from Davis and trailers/TV spots which were included on the prior DVD.

STORAGE 24 Blu-Ray (87 mins., 2012, R; Magnolia): Low-budget monster thriller finds two couples trapped in a storage facility after a military cargo plane with creepy contents crashlands in London. Standard-issue chills abound in this Magnolia release, which hits Blu-Ray offering deleted scenes; a photo reel; several featurettes; video blogs; commentary; scene-selected commentary; teasers; trailer; a 1080p transfer and DTS MA soundtrack.

---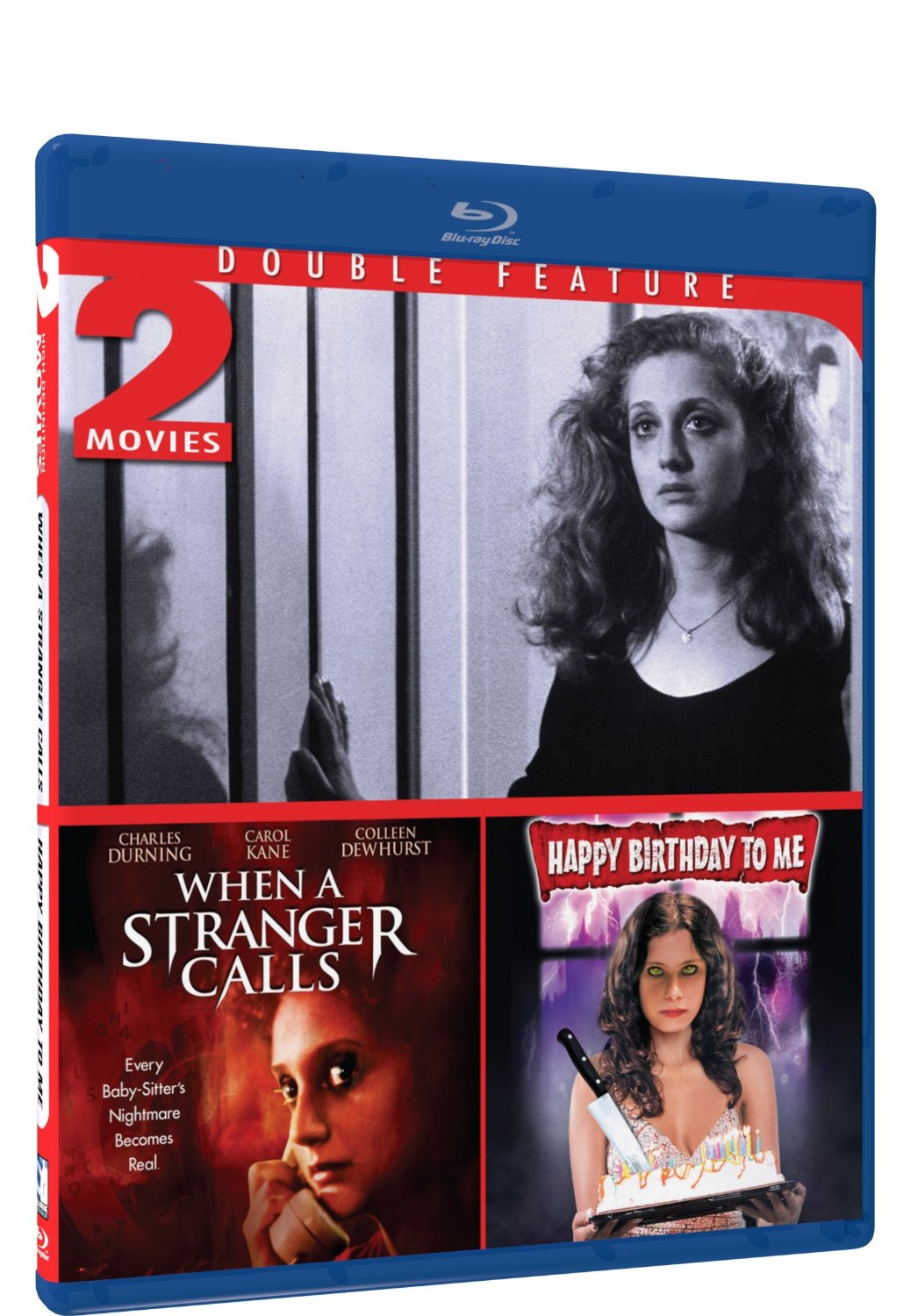 Mill Creek March Releases

A number of new double-feature Blu-Rays from Mill Creek – rolling out nationally next week – surprised buffs when they unceremoniously showed up in Walmart stores in January.

The most appetizing set – and one that commanded a high price for collectors when copies were difficult to find earlier this year – is a horror double bill of WHEN A STRANGER CALLS (97 mins., 1979, R) and HAPPY BIRTHDAY TO ME (111 mins., 1980, R). The former is the superior of the lot – a tense thriller from director Fred Walton that finds babysitter Carol Kane being stalked by a psycho. "Happy Birthday to Me," meanwhile, is a standard-issue, albeit competently made, studio chiller with Melissa Sue Anderson and Glenn Ford that I previously covered back in its 2004 DVD release here.

The good news is that not only are both films offered here in very good looking 1080p transfers, but the DTS MA soundtracks are also top-notch – and "Happy Birthday to Me" includes its original theatrical soundtrack as well, which wasn't offered on the prior DVD edition (the disc seemed to include an earlier temp track with disco tunes worked into the mix).

Mill Creek's other double feature sets include a particularly vintage double bill of Stanley Kramer's 1965 all-star drama SHIP OF FOOLS (149 mins.) with Robert Rossen's 1964 drama LILITH (114 mins.) starring Warren Beatty and Jean Seberg, each including reasonably good 1080p transfers (albeit with some heavy compression levels); and Harrison Ford's 2003 box-office flop HOLLYWOOD HOMICIDE (116 mins., PG-13) with the infamous Bruce Willis bomb HUDSON HAWK (100 mins., 1991, R). The latter double-feature both include solid 1080p transfers, though "Hudson Hawk" is only included here in a 2.0 DTS MA mono soundtrack (it's a stereo film) which limits its appeal.

Also new from Mill Creek are a pair of new releases in the label's NATIONAL PARKS EXPLORATION SERIES: "Voyageurs: Spirit of the Boundary Waters" offers over an hour of footage from a region that extends from Lake Superior's Isle Royal to the Voyageurs National Park on the western side; while "Glacier: Crown of the Continent" includes footage from over 700 miles of trails in the "Rocky Mountain's glass slipper." David Arkenstone's soothing music underscores the 1080i imagery in these low-priced Mill Creek productions, which ought to be quite appealing for nature lovers.

---
New From Warner Archive

Among the Warner Archive's March DVD releases are a series of vintage releases from the '30s through the '50s, plus a new entry in their Hanna-Barbera Classic Collection.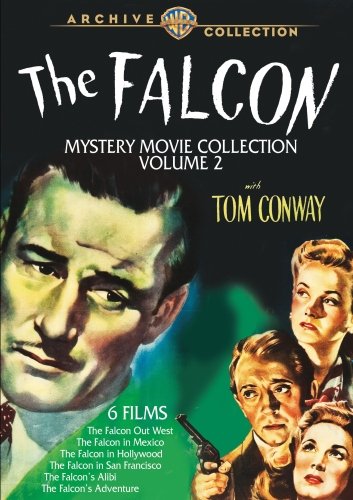 Richard Barthelmess stars in Howard Hawks' talkie debut feature, THE DAWN PATROL (108 mins.), which kicks off this month's Archive releases. A WWI anti-war film, "The Dawn Patrol" stars Barthelmess as a pilot in the 59th British Squadron critical of his commanding Major (Neil Hamilton) who eagerly sends young recruits to their deaths. Barthelmess, however, soon finds himself in a similar situation when he commands the son of a fellow pilot (Douglas Fairbanks Jr.) into battle in this 1930 First National-Vitaphone picture with impressive aerial footage (later recycled in Warner's 1938 Errol Flynn remake).

Fans of THE FALCON, meanwhile, will want to check out Warner's THE FALCON: MYSTERY MOVIE COLLECTION VOLUME 2, a six-film collection featuring Tom Conway as sleuth Tom Lawrence in the second half of the RKO mystery series. Included here are "The Falcoln Out West," "The Falcon in Mexico," "The Falcon in Hollywood," "The Falcon in San Francisco,"" The Falcon's Alibi," and "The Falcon's Adventure," all produced between 1944-46 and contained here on two platters from the Warner Archives.

George Sidney's 1949 MGM romantic comedy KEY TO THE CITY (100 mins.) marked a delightful reunion of Clark Gable and Loretta Young, who previously toplined the 1935 version of "The Call of the Wild." This Sidney souffle finds Gable's mayor falling for Young's mayor of Wenonah, Maine in a breezy concoction with irresistible performance from the leads and expert support turned in by Frank Morgan, Lewis Stone, James Gleason and Marilyn Maxwell.

Gable also stars in another new Warner Archives title: the 1953 romantic drama NEVER LET ME GO (94 mins.), with Gable's foreign correspondent falling for Gene Tierney's Russian ballerina. The two eventually marry, but when it comes for the couple to depart for the U.S., only Gable's reporter gets to go. His subsequent efforts to reunite with his bride is the thrust of Delmer Daves' 1953 programmer, co-starring Richard Haydn, Kenneth More, Bernard Miles and Karel Stepanek.

Finally, Hanna-Barbera '70s goodness is on tap in the Complete Series of HELP...IT'S THE HAIR BEAR BUNCH! (1971-72, 328 mins), a two-disc set comprised of all 16 episodes produced of this short-lived but memorable '70s series, wherein a trio of zoo bears try any scheme possible to get out of their confines – and do, often with zany results apropos for CBS Saturday mornings circa 1971-72. Nostalgic viewers should be pleased with Warner's two-platter presentation with colorful transfers and mono soundtracks rounding out the technical side.

---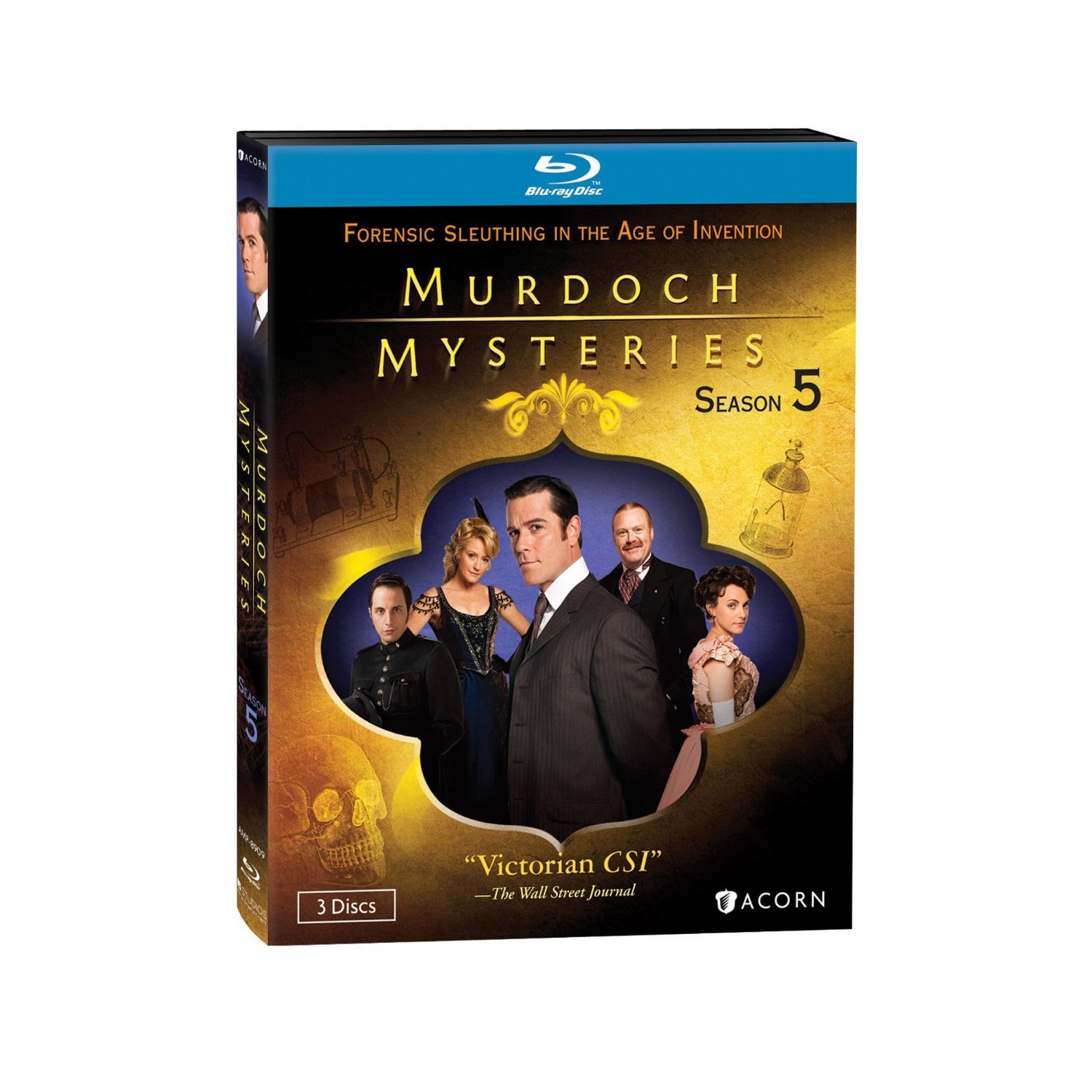 Acorn New Releases

MURDOCH MYSTERIES Season 5 Blu-Ray (624 mins., 2011; Acorn): Thirteen episodes from the Canadian series' fifth season grace this three-disc Blu-Ray release from Acorn. Once again William Murdoch (Yannick Bisson) pioneers then-cutting edge forensic work in Victorian-era Toronto while prospecting gold on the side; some of his cases in Season 5 include meetings with Jack London, Henry Ford and Alexander Graham Bell, with guest stars including Aaron Ashmore, Matthew Bennett and opera singer Measha Brueggergosman. Acorn's Blu-Ray features 1080p transfers, 2.0 stereo soundtracks, featurettes for episodes 1,5, and 6; additional brief featurettes; and a photo gallery.

MISS FISHER'S MURDER MYSTERIES Series 1 Blu-Ray (706 mins., 2011; Acorn): Classy, enjoyable Australian import set in 1920s Melbourne, where Phryne Fisher (the fetching Essie Davis) is a lady detective who solves crimes around town while one-upping Inspector Jack Robinson (Nathan Page) at every turn. Miranda Otto and Miriam Margolyes are two of the guest stars in this Series 1 release of "Miss Fischer's Murder Mysteries," which Acorn brings to Blu-Ray this month featuring 13 episodes on three discs, 1080i transfers, 2.0 DTS MA soundtracks, and nearly 30 minutes of behind the scenes featurettes.

CHANCE IN A MILLION: Complete Collection DVD (451 mins., 1984-86; Acorn): Manic Thames TV comedy stars Simon Callow and Brenda Blethyn in a riotous series about a mismatched couple who fall for each other while getting into a series of misadventures. Acorn's DVD box-set collects all 18 episodes (produced between 1984-86) of "Chance in a Million" on three discs with an alternate pilot episode; four episode commentaries with Callow and writers Andrew Norriss and Richard Fegan; and a note from Callow included for extras.

---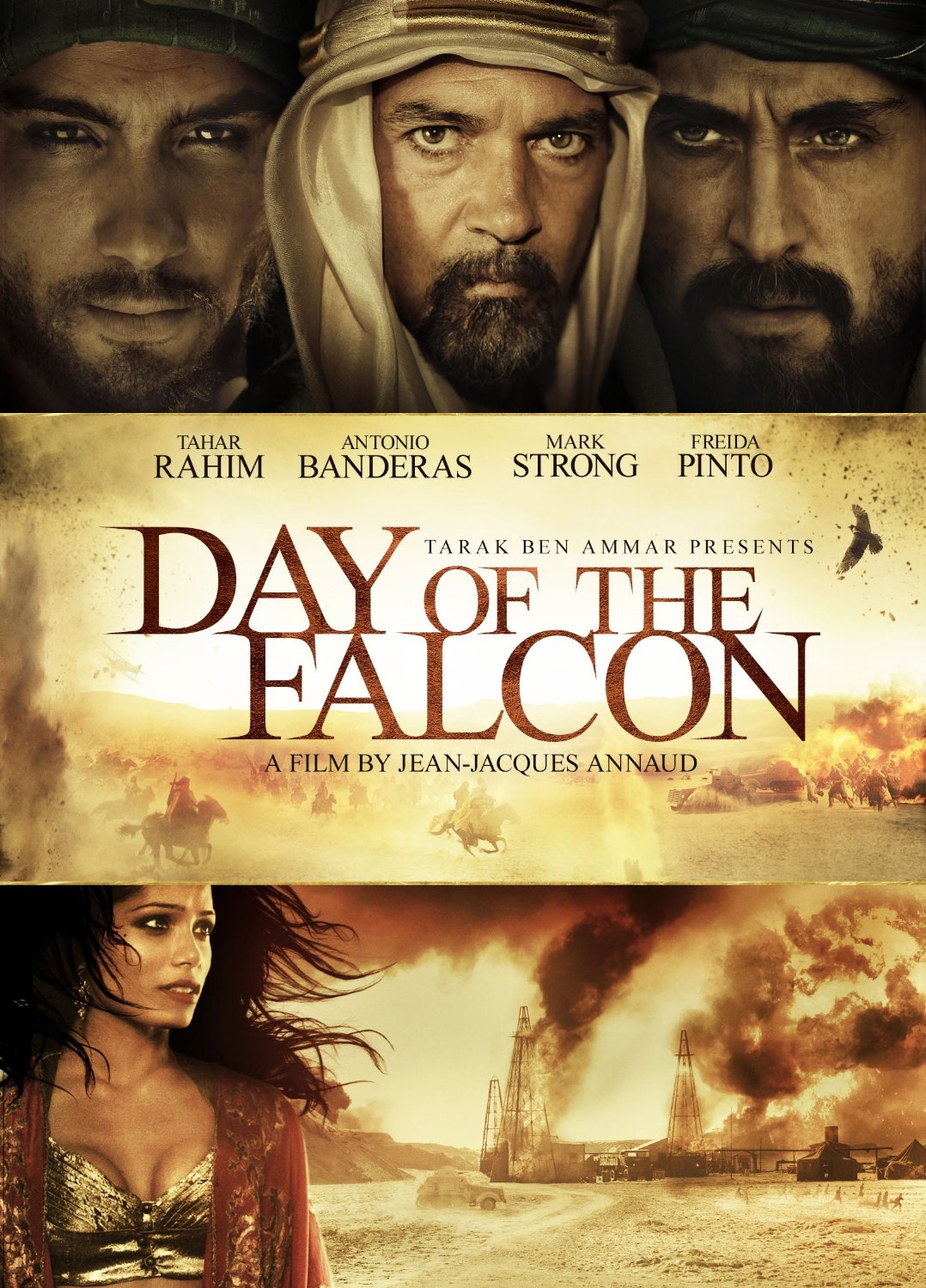 Also New & Noteworthy

HYDE PARK ON HUDSON Blu-Ray Combo Pack (**, 95 mins., 2012, R; Universal): Flaccid dramatic embellishment – at least that was the bottom line from historians – opines that FDR (Bill Murray) had an affair with a distant cousin (Laura Linney) while entertaining the King and Queen of England at the Roosevelts' upstate New York estate in 1939. Originally viewed as a possible Oscar contender for Murray, "Hyde Park on Hudson" was a dud for director Roger Michell and writer Richard Nelson, with even Murray's performance coming off as less than authentic. Universal's Blu-Ray combo pack includes deleted scenes, a commentary with the filmmakers, two featurettes, a DVD and digital copy. The 1080p AVC encoded transfer is fine and 5.1 DTS MA audio completes the release.

DAY OF THE FALCON [aka BLACK GOLD] Blu-Ray (130 mins., 2011, R; Image): I'm not sure why Jean-Jacques Annaud's latest film was retitled for the U.S., but his first English-language picture since 2004's "Two Brothers" has finally generated a U.S. release from Image Entertainment under the bland title "Day of the Falcon." James Horner's soaring score is one of the main draws of this long, convoluted tale of an Arab prince torn between family allegiances after oil is discovered on his ancestral land. Tahar Rahim, Antonio Banderas, Mark Strong and Freida Pinto star in a very good looking film (what Annaud picture isn't?) with a Menno Meyjes script that regrettably isn't up to par. Image's Blu-Ray fares well on the technical side with its 1080p transfer and DTS MA soundtrack; extras include a 40-minute documentary and other supplements.

ADVENTURES IN ZAMBEZIA Blu-Ray/DVD (82 mins., 2012, G; Sony): Colorfully animated knock-off of "Rio" from South Africa finds a young falcon named Kai wanting to venture to the fabulous bird city of Zambezia, only to have his father kidnapped by a lizard who also wants to attack the city. Samuel L. Jackson, Abigail Breslin, Jeff Goldblum, Richard E. Grant and Leonard Nimoy provide the voices for this gently amusing B-grade animated feature that kids ought to enjoy. Currently available as a Walmart exclusive, Sony's Blu-Ray boasts a clear, colorful 1080p transfer with DTS MA audio. Extras include four featurettes and a music video, along with a standard-definition DVD.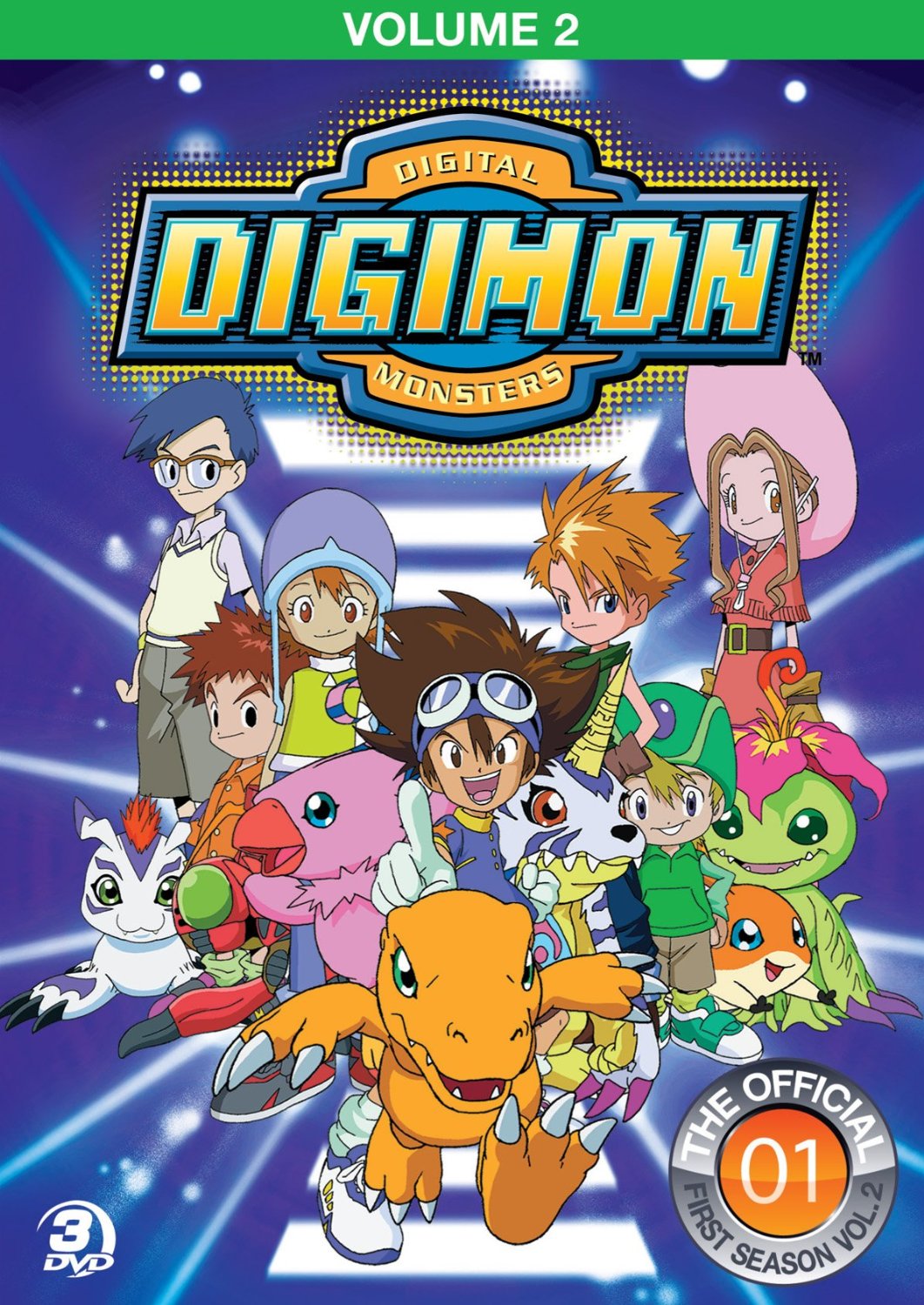 DIGIMON: Season 1, Volume 2 DVD (7 hours, Flatiron/New Video)
DIGIMON: Season 2 DVD (19 hours, Flatiron/New Video): Fans of the Japanese-imported, animated kid series from Toei Animation would do well to check out these two new releases from New Video. "Digimon: Season 1, Volume 2" is a three-disc set sporting 18 episodes from the series' first season, while "Digimon: Season 2" – which picks up the story several years later – includes all 50 complete, unedited shows from the English language broadcasts of the series. Recommended for the devoted!

A ROYAL AFFAIR Blu-Ray (137 mins., 2012, R; Magnolia): Danish period drama that focuses on the triangle between Queen Caroline Mathilda (Alicia Vikander), Danish King Christian VII (Mikkel Boe Falsgaard) and a royal physician (Mads Mikkelsen) arrives on Blu-Ray this month from Magnolia. A 5.1 DTS MA Danish soundtrack (with Gabriel Yared's score), 1080p transfer, interview with the stars, a trailer and other bonuses comprise Magnolia's Blu-Ray of Nikolaj Arcel's historical epic.

THE BIG PICTURE Blu-Ray (115 mins., 2010, Not Rated; MPI): French thriller stars Romain Duris as a Paris lawyer intrigued by the life of his photographer-reporter neighbor. When he's murdered, Duris goes on a worldwide trip in pursuit of his lifestyle in a suspenseful film from Pierre-Ange Le Pogam co-starring Catherine Deneuve. MPI's Blu-Ray boasts a 1080p (2.35) transfer with 5.1 French Dolby Digital audio and English subtitles.

Stacey Dash and The Game star in HOUSE ARREST (103 mins., 2013, R; Lionsgate), a comedy-drama with Dash as a wealthy woman who ends up being jailed for a crime she didn't commit. Lionsgate's no-frills DVD includes a widescreen transfer and 5.1 Dolby Digital soundtrack.

NEXT TIME: More of the latest reviews! Until then, don't forget to drop in on the official Aisle Seat Message Boards and direct any emails to our email address. Cheers everyone!