Message Board - Come and Discuss The Latest Videos, Movies & Anything Else!
Its mediocre trailers aside, WORLD WAR Z, the much-discussed, turbulent production from star-producer Brad Pitt and director Marc Forster, is a big-time surprise — a smart, exciting popcorn muncher driven by a central star performance that's both confident and relaxed.
More of a globe-trotting pandemic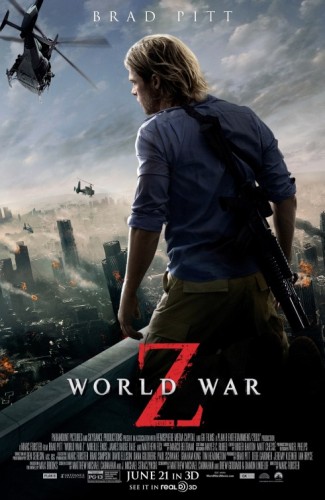 thriller than a gore-soaked genre exercise (horror fans will be disappointed for that reason; on the other hand, I found the approach refreshing), "World War Z" looks at the outbreak of a zombie apocalypse through the prism of UN worker Pitt. After barely escaping his now-ravaged hometown of Philadelphia with his wife and daughters, Pitt is called into action by his boss in order to find the source of the outbreak that's turning humans into crazed killers of the undead. Hoping that uncovering "Patient Zero" will enable a cure to be found, Pitt's adventures take him to South Korea, Israel and eventually Wales, through hordes of zombies and civilizations both modern and ancient all succumbing to the deadly virus.
"World War Z" made headlines last year when the studio and Pitt decided the movie's third act wasn't working. The film was recut ("Lost"'s Matthew Fox, no longer billed in the front credits, has maybe two lines of dialogue in a part obviously left on the editing room floor), the final third (originally set in Russia) was entirely jettisoned and a new finish constructed. While it's clear the film is cut tight and there's an underlying sense that certain story elements were abbreviated (such as Pitt's wife and daughters being left on a naval ship), this is one of those rare instances where ample post-production and test sceenings actually helped the picture. The film's new climax, written by Drew Goddard and Damon Lindelof, enables the star to go one-on-one with the zombies in a more claustrophobic setting as opposed to the larger-scale sequences of undead hordes witnessed in the film's early stages — making for an interesting contrast that's dramatically effective — while also providing the story with a clear, surprising resolution seldom seen in these types of films.
Make no mistake, either: this film is Pitt's show, and the star — who's been looking to break into a big "franchise" for a while — carries the film effortlessly as few actors today can. Likeable, resourceful and yet anything but a one-man wrecking crew, Pitt's character is believably rendered in a film that's more focused on momentum and excitement as opposed to gore and the sorts of slow-paced, dreary horror confrontations typically seen in zombie films. The different locations and set-pieces give the film a global scale that keeps the material fresh and compelling — and also old-fashioned too, in a Saturday matinee type of way. "World War Z" looked for a while like it was going to be the one summer movie to avoid; instead, who knew that Brad Pitt saving the world from zombies would provide escapist fun and a bit of intelligence missing from the likes of Star Trek and Superman. (***, 116 mins., PG-13; Paramount)
---
New From Twilight Time
Twilight Time's June releases include a pair of contrasting star vehicles from the 1970s – one that's long been held in high regard by viewers, and another that hasn't generated a home video release of any kind since the earliest days of the VHS format.
Walter Hill's first feature, HARD TIMES (94 mins., 1975, PG), is a terrific little period drama that offers Charles Bronson one of his finest roles.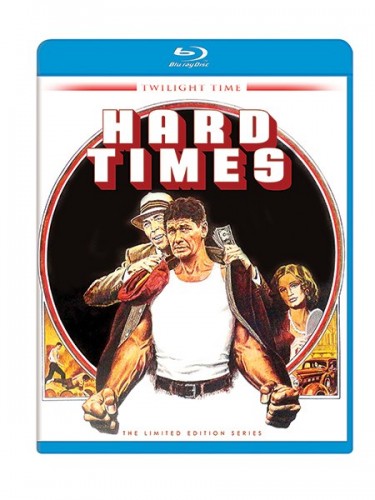 The screenplay by Hill and original writers Bryan Gindoff and Bruce Henstell is simple in its set-up and execution: during the Great Depression, loner Chaney (Bronson) wanders into a street fight and decides to take what's left of his cash and bet it on himself. Chaney proves to be a winner and promoter/hustler "Speed" (James Coburn) immediately tries to strike up a future relationship – one that Chaney is reluctant to participate in. Eventually, Chaney's reputation spreads throughout New Orleans and Speed manages to set up a fight with a local businessman who wants to bring in a top Chicago fighter to tango with Bronson's brawler.
Speed's debt to local mobsters and Chaney's relationship with a woman (Jill Ireland) whose husband is in jail are about the only dramatic gears "Hard Times" shifts into throughout the course of its tidy 93 minutes, but that's part of the film's appeal. Bronson, Coburn and Strother Martin (as an opium-addicted former med student) all embody their roles with an authenticity that's enhanced by Hill's eye for the material's location and surroundings. "Hard Times" isn't an overly gabby picture, but of course, these men weren't talkative sorts – as Ireland's female lead tries to convey to her real-life, off-screen husband, their relationship can't progress because he can't open up. Still, seasoned viewers familiar with Bronson can sense the man's soul without him having to speak a word, and that goes with the actor's performance here – one of his best in a career that would soon be populated by B-grade action pictures made for the Cannon Group.
"Hard Times" was impressively shot by Philip Lathrop in Panavision and edited by Roger Spottiswoode, who later would helm a number of fine pictures including "Under Fire." Unfortunately, the filmmakers' efforts would be compromised for many years in poor pan-and-scan TV transfers, as "Hard Times" was only released in widescreen once, in a now out-of-print Sony DVD.
Working from a gorgeous, immaculate print from the Columbia vaults, Twilight Time's 1080p AVC encoded transfer is terrific, capturing Hill and Lathrop's effective use of anamorphic photography, while a 5.1 DTS MA soundtrack stereophonically rechannels the picture's low-key mix of location sound and Barry DeVorzon's score. The trailer is the lone extra (along with an isolated score track) on a disc that ought to be a must for Bronson admirers – and certainly one that restores the picture's rightful place as one of its legendary star's better vehicles.
Twilight Time's other new release this month is a seldom-screened Fox production that last saw a video release in 1977, back when Magnetic Video Corporation released a long out-of-print VHS tape that fetches top dollar whenever a copy appears for sale.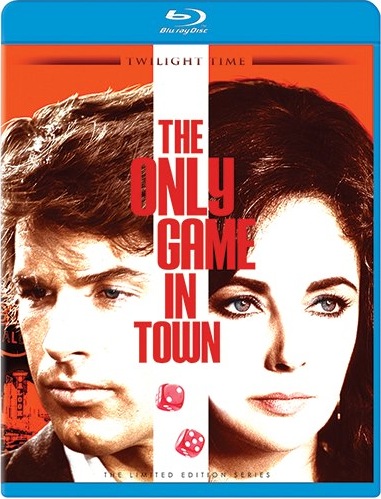 For that reason alone, THE ONLY GAME IN TOWN (113 mins., 1970, PG) comes as a captivating release for movie buffs, even if the film was initially deemed something of a disaster, never mind a disappointment.
Fox had paid a pretty penny for the rights to Frank D. Gilroy's play – which opened and closed after just 16 performances on Broadway in the late '60s. Setting the film as a vehicle for Elizabeth Taylor and Frank Sinatra, Fox also placed George Stevens in charge of the film version – the great director, coming off the disappointment of his 1965 film "The Greatest Story Ever Told," had hoped to rebound with a lower-key, lighter picture with two bankable stars.
After Sinatra decided to skip town, however, Warren Beatty was cast opposite Liz's unhappy showgirl as the hard-drinking Vegas piano player who spends most of his time losing his way on the gambling table. That decision makes "The Only Game in Town" one of those fascinating late '60s/early '70s studio movies that bridged the "old Hollywood" with its newer generation of stars, and indeed, seeing Taylor and Beatty working here together – in their own acting styles – is the movie's greatest asset.
As a film, "The Only Game in Town" is something of a lighter "Leaving Las Vegas," with Gilroy adapting his own play and providing a contrasting pair of characters whose separate flaws and insecurities make them, ultimately, a perfect match for one another. While a bit of the dialogue is witty, more of the material feels creaky and stage-bound (understandably so), but Stevens is still able to generate sufficient chemistry between the odd coupling of Taylor and Beatty. Henri Decae's cinematography (much of it shot on Paris sets at Taylor and then-hubby Richard Burton's insistence) and Maurice Jarre's breezy, mellow score add a further touch of class to a movie that's never been seen on this level since its original run.
Twilight Time's Blu-Ray boasts a 1080p AVC encoded transfer from the Fox vaults that's satisfactory overall, even if the material shows its age with some dirt and grain permeating the image throughout. The mono sound is alright, but Jarre's Michel Legrand-like underscoring fares even better in an isolated score track that's just begging for a CD release. A definite curio for buffs.
---
UPSIDE DOWN 3D Blu-Ray (**, 107 mins., 2011, PG-13; Millennium): Gorgeously designed but dramatically hollow fantasy from France stars Jim Sturgess and Kirsten Dunst as mismatched lovers living in two worlds separated by a gravitational boundary. Instead of looking up into the night's sky, Sturgess – living in the more economically challenged of the two worlds – sees a whole other society teeming with life and opportunity. In order to get there, though, and romance the girl (Dunst) he hasn't seen in years, Sturgess tries to perfect a formula that'll prevent those from his gravitational side of the world from bursting into flames.
"Upside Down," directed by Juan Solanas, is spectacular to look at: with its 3D imagery and fascinating visual effects, this is a uniquely designed picture with an admirably simple premise. Unfortunately, that central concept has to be augmented with something to carry the running time to feature length, and it's here where Solanas – making his feature debut – stumbles as the supporting story material involving the two societies and the ridiculous rules governing the different universes is convoluted and silly. Worth checking out for genre buffs, but ultimately hard to recommend, no matter how pretty "Upside Down" is to look at.
Millennium's Blu-Ray includes both 2D and 3D transfers, Dolby TrueHD audio, and 70 minutes of bonus features, including deleted scenes, a half-hour Making Of, and storyboards.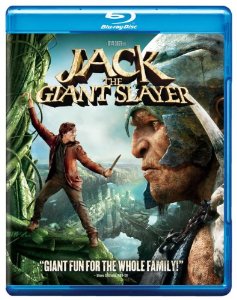 JACK THE GIANT SLAYER Blu-Ray Combo Pack (**, 114 mins., 2013, PG-13; Warner): Bryan Singer's big-budget fantasy became this year's "John Carter," failing to connect with audiences in spite of a massive budget that reportedly accelerated to the $200 million range.
It's a fairly hum-drum, typical modern fantasy with farm boy Nicholas Hoult joining a quest to save a young princess (Eleanor Tomlinson) and their fairy-tale kingdom from a race of giants who live – naturally – in a beanstalk high above. Stanley Tucci, Ian McShane, Bill Nighy and Ewan McGregor are some of the familiar faces who support Hoult and Tomlinson's young leads, but while the colorful but formulaic special effects and production design might make this palatable for younger viewers (and despite its PG-13 rating, the movie is aimed more at them than, say, "Snow White and the Huntsman"), the pedestrian storytelling is likely to generate a major feeling of deja vu in adults.
Warner's Blu-Ray combo pack (a 3D version is separately available) includes a few special features – deleted scenes, a gag reel and Making Of featurette – along with a DVD, digital copy, 1080p transfer and DTS MA soundtrack.
THE INCREDIBLE BURT WONDERSTONE Blu-Ray (**, 100 mins., 2013, PG-13; Warner): Dismal "comedy" wastes a talented cast in an unlikeable script by Jonathan Goldstein and John Francis Daley – the duo that also wrote the recently-postponed redo/remake/whatever of "National Lampoon's Vacation" (after seeing this film die at the box-office, perhaps the studio was wise to push that picture off).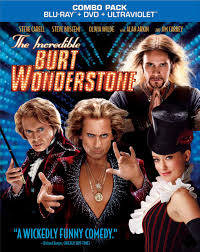 Steve Carell and Steve Buscemi play childhood pals who become Vegas sensations, only to see their magic act fade from popularity. The duo eventually separate and Carell's Burt Wonderstone faces additional competition from a street magician (Jim Carrey), while receiving advice from one of his childhood idols (Alan Arkin) in order to get his act back on track.
There's nothing remotely incredible or magical about "Burt Wonderstone," which stumbles the moment Carell shows up as the obnoxious, womanizing title character. He's not even remotely funny, nor is Carrey in a tiresome, one-joke performance as his rival. Even Buscemi seems disengaged by the film – and despite assembling all of these actors, along with James Gandolfini and Olivia Wilde, the writers and director Don Scardino are incapable of mining laughs from its premise beyond a minor chuckle here or there. What's more, the characters are grating – making the movie's disappearing act from theaters last winter all too easy to explain.
Warner's Blu-Ray offers a gag reel, 20 minutes of deleted/alternate scenes, a featurette with David Copperfield, plus a 1080p transfer and DTS MA soundtrack, along with a DVD and digital copy.
THE LAST EXORCISM PART II Blu-Ray (*½, 89 mins., 2013, Unrated; Sony): The original "Last Exorcism" grossed a surprisingly robust $67 million at the box-office, so making a sequel was a no-brainer on the part of its producers. However, after enlisting a new director (Ed Gass-Donnelly), "The Last Exorcism Part II" bombed in theaters last winter, earning less than a quarter of its predecessor's receipts.
It's not easy to understand why, either, as this one brings back Ashley Bell as the now no-longer-haunted Nell Sweetzer, living in a group home and trying to rebuild her life. Unfortunately, the demon that possessed Nell before is back again to cause more mayhem, resulting in a particularly apocalyptic finale that seems to negate the potential of further sequels (of course, given this sequel's anemic receipts, it's unlikely we'd see another one regardless).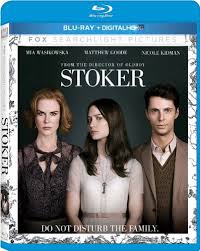 Sony's Blu-Ray offers an unrated cut of the film, running about seven minutes longer than its theatrical version, with extras including a format-exclusive commentary with Gass-Donnelly and producer Eli Roth; a Making Of featurette; and a pair of other featurettes along with a 1080p transfer, DTS MA soundtrack and Ultraviolet copy.
STOKER Blu-Ray (**, 99 mins., 2013, R; Fox): South Korean director Park Chan-wook ("Oldboy") made his American debut with "Stoker," a bizarre psychological thriller written by Wentworth Miller (star of TV's "Prison Break") with just a taste of Hitchcock's "Shadow of a Doubt" integrated into its premise. Mia Wasikowska stars as a young woman with Nicole Kidman as her troubled mother – both are mourning the loss of Wasikowska's father when his brother (Matthew Goode) shows up at the funeral, causing all kinds of turmoil in his wake. Chan-wook's direction is comeplling and the art design of "Stoker" is engaging, but the story is simply deranged, and one's tolerance for the increasingly unhinged material will dictate how much enjoyment one derives from the film. Fox's Blu-Ray includes deleted scenes, several featurettes, image galleries, and a Ultraviolet copy. The 1080p (2.40) transfer and DTS MA 5.1 soundtrack are both excellent.
MOVIE 43 Blu-Ray Combo Pack (*, 94 mins., 2013, R; Fox): Horrendous sketch comedy film stars an outrageous amount of stars, from Halle Berry and Elizabeth Banks to Gerald Butler, Richard Gere, Liev Schreib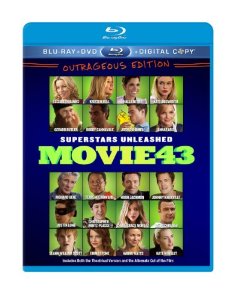 er, Emma Stone, Naomi Watts and Terrence Howard. All of them, presumably, were well compensated for their appearances in this misfire credited to nearly a dozen directors (Peter Farrelly, Brett Ratner and Banks herself among them) and nearly twice as many screenwriters. Most of "Movie 43″'s segments are comprised of idiotic sexual gags, with the material typified by an opening piece in which Kate Winslet goes on a blind date with Hugh Jackman – who has a pair of balls strapped to his neck. Trust me, it doesn't get any better from there. Fox's Blu-Ray includes one deleted short (there's a sequence that didn't make the cut of this film?), two versions of the picture (the theatrical version and an "alternate cut" that runs four minutes shorter), a 1080p transfer and DTS MA soundtrack. Avoid at all costs!
21 AND OVER Blu-Ray Combo Pack (**, 93 mins., 2013, R; Fox): Watchable teen comedy treads over the same ground as the recent "Project X," with straight-laced college student Justin Chon receiving a night he'll never forget when two of his best friends (Miles Teller, Skylar Astin) show up to celebrate his 21st birthday. The writing-directing tandem of Jon Lucas and Scott Moore fail to add anything fresh to the standard-issue, raunchy laugh formula in "21 and Over," but for those seeking a brainless teen comedy, the picture is at least passable. Fox's Blu-Ray is light on extras (just two featurettes and a gag reel are on hand), and includes a 1080p transfer, DTS MA soundtrack, DVD and digital copy as well.
---
Sony Mastered in 4K Blu-Ray Titles
Remember a time when most summer movies weren't sequels, prequels or remakes? (Aren't you as sick of the terms "reboot" and "reimagining" as I am? They've outlived their usefulness this summer in particular!).
Sure, there were some sequels that were big hits in the Summer of 1984 ("Indiana Jones and the Temple of Doom" and "Star Trek III: The Search for Spock" fitting the bill on that end), but the season was populated with blockbusters that today would be called "original intellectual properties": "Gremlins," "The Karate Kid," "The Last Starfighter," "Red Dawn," "Revenge of the Nerds," and even films that have gone on to achieve some degree of a cult following like "Buckaroo Banzai," "Dreamscape," and the Henry Thomas-Dabney Coleman thriller "Cloak and Dagger."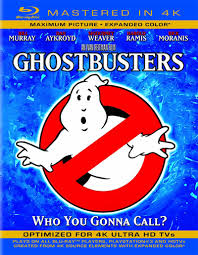 The biggest of them all was GHOSTBUSTERS (***½, 105 mins., 1984, PG), Columbia's expensive scare comedy with Bill Murray, Dan Aykroyd and Harold Ramis starring as a trio of New York City's finest paranormal investigators. Ivan Reitman's film was certainly cutting edge for its day thanks to Richard Edlund's superb F/X as well as a script that married a healthy dose of humor with supernatural horror, the latter in the form of a demon named Gozer seeking to cross over into our world via the apartment building of unknowing classical musician Sigourney Weaver. Unlike many prior attempts at mixing genres up to that point, the movie took its fantasy elements seriously enough so that its technology wasn't laughed off the screen (indeed, the technical wizardry earned the film a well-deserved Oscar nomination for visual effects), while allowing the laughs to flow naturally through character interaction and Murray's wisecracks, all perfectly punctuated in the script by Aykroyd and Ramis (which, as legend has it, was once supposed to star Aykroyd's late "Blues Brothers" cohort John Belushi as well as, later, Chevy Chase and possibly John Candy).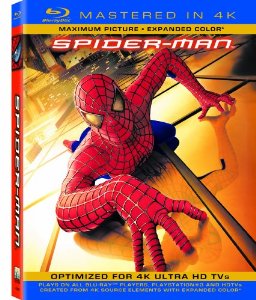 A bit of the freshness of "Ghostbusters" has worn off in the 25 years since the movie's original release, no surprise seeing that countless imitators and other "genre-blenders" followed in the film's wake. What stands out in the film especially today are the bouncy soundtrack, offering one of Elmer Bernstein's most memorable '80s scores as well as Ray Parker, Jr.'s classic theme song; Edlund's effects and Laszlo Kovacs' superb Panavision cinematography; and, of course, the performances, particularly the smaller character bits filled out by Rick Moranis as Weaver's yuppie accountant neighbor (Moranis is absolutely hysterical once he's possessed, to the degree where one wishes there had been more of him on-screen); Annie Potts as Janine, the boys' sarcastic secretary; and William Atherton as an obnoxious EPA rep who ultimately closes the Ghostbusters down, unleashing a swarm of supernatural activity in the process. Together with the chemistry between Murray, Weaver, Aykroyd and Ramis, "Ghostbusters" still functions as an extremely entertaining and uproarious '80s comic fantasy.
Sony previously issued "Ghostbusters" on Blu-Ray in a solid, though not spectacular, presentation back in 2009. The studio has revisited the title as part of its new "Mastered in 4K" Blu-Ray titles, which aren't 4K Blu-Rays (as such a thing doesn't exist quite yet), but rather new transfers derived from 4K sources, presented in the highest-possible bit-rates and with expanded color. It's essentially an HD version of Sony's "Superbit" DVD titles from years back, with added clarity and heightened detail.
In the case of "Ghostbusters," the new transfer is more detailed and film-like than its Blu-Ray predecessor. Sony didn't douse the prior Blu-Ray with DNR but there was a bit of unnatural noise in that transfer at times. Here, the noise has been replaced and detail added along with a slightly brighter image in general. It's a superior transfer, though you may have to have a set of 50′ or higher to really notice that much of a difference.
The Mastered in 4K Blu-Rays – like their old Superbit counterparts – remove special features, preferring to devote the entire space to a maxed-out 1080p AVC encoded transfer and DTS MA soundtrack.
Other titles newly released in the series include Ed Zwick's brilliant GLORY (****, 122 mins., 1989, R) and the first installment in Sam Raimi'sSPIDER-MAN (***½, 121 mins., 2002, PG-13), both of which have crisper detail than their prior Blu-Rays, though in the case of "Spider-Man" – which was remastered in a new Blu-Ray just a year ago – the gains aren't nearly as noticeable as "Ghostbusters."
---
New Warner Archive Releases
MGM '50s Titles: In MGM's 1959 murder mystery THE HOUSE OF THE SEVEN HAWKS (92 mins.), Robert Taylor stars as a charter boat captain whose latest trip from England to Ho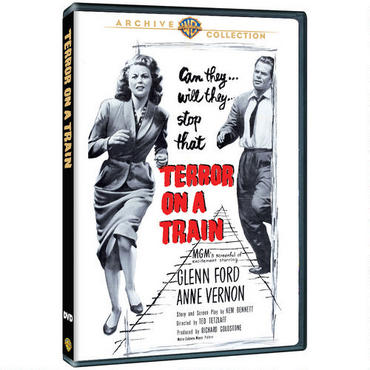 lland involves the death of a passenger carrying an old map. With Taylor under the suspicion of the authorities, it's up to him and the dead man's daughter (Nicole Maurey) to both clear his name and find a fortune in possible treasure. Richard Thorpe's entertaining B&W feature co-stars Linda Christian and Donald Wolfit, and joins the Warner Archives in a fine 16:9 (1.78) transfer with mono audio…another MGM release from the late '50s, THE DECKS RAN RED (84 mins.), finds James Mason as a captain of a freighter headed to New Zealand who gets more than he bargained for when his decides to allow the sultry wife (Dorothy Dandridge) of the ship's captain along for the journey. Mutiny follows in this well-acted melodrama co-starring Broderick Crawford and Stuart Whitman. Warner's DVD includes a 16:9 (1.85) B&W transfer and mono soundtrack…MGM's 1952 drama TERROR ON A TRAIN (72 mins.) stars Glenn Ford as a bomb disposal expert called in to disarm an explosives-laden locomotive in this effective, short little programmer directed by noted cinematographer Ted Tetzlaff. A crisp 4X3 B&W transfer is on-hand in Warner's Archive DVD release.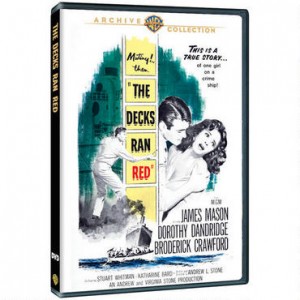 THE PAINTED VEIL (85 mins., 1934)is one of Greta Garbo's more memorable vehicles, starring the legendary actress as Katrin, the heroine of W. Somerset Maugham's novel, caught in a triangle between her preoccupied doctor husband (Herbert Marshall) and the British attache (George Brent) who falls for her. One of the more expensive films of its era, this MGM production comes to Warner's Archive Collection with a B&W 4:3 transfer and mono soundtrack.
ZANDY'S BRIDE (97 mins., 1974, PG) is an interesting, though unlikeable, western drama from director Jan Troell, starring Gene Hackman as a rancher who replies to an ad from mail order bride Liv Ullman. Their relationship on Hackman's Big Sur ranch isn't exactly out of a storybook, but it eventually grows over the course of this 1974 Warner Bros. release. Nicely shot in Panavision, "Zandy's Bride' has that "'70s feel" to it and Hackman's abrasive performance is hard to take at times (of course that may be the point, but it doesn't make for a warm or entertaining picture on balance). Warner's Archive release includes a good looking 16:9 (2.35) transfer and mono soundtrack.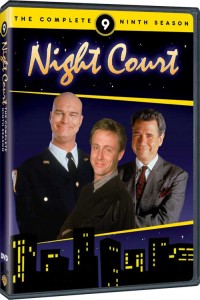 TV on DVD: Season 5 of THE FBI (1340 mins.) includes 26 episodes of the popular '60s/'70s series starring Efrem Zimbalist, Jr., William Reynolds and Philip Abbott as three of the stalwart heads of the FBI, tracking cases from vicious killers to hijackers and communist spies. A stellar roster of guest stars in this fifth season of the series include Robert Duvall, Jeff Bridges, Harrison Ford, Cicely Tyson, Sam Elliott, Vera Miles, Anne Francis, Joe Don Baker and others. Warner's multi-disc set is split into two separate "parts" but sold as a single unit on Wbshop.com…Finally,NIGHT COURT (519 mins.) completed its nine-season run with a final assortment of 22 episodes in 1992. This final goodbye to Harry Anderson, John Larroquette, Marsha Warfield, Markie Post and Richard Moll includes guest star turns from Stephen Root and Harry's personal hero, Mel Torme, and is presented on three full-frame discs with mono soundtracks.
---
DRIVEN Blu-Ray (**½, 117 mins., 2001, PG-13; Warner): Sylvester Stallone and Renny Harlin's dip into the world of Formula One racing predictably bombed with critics, but for a no-brain slice of ridiculous escapist fare, the 2001 "Driven" fares well enough. Several of Harlin's action set pieces are adeptly edited and the entire movie is briskly paced, allowing you to enjoy the sometimes hilarious dialogue of Sly's script without growing weary of it (particularly those scenes involving Sly's ex, Gina Gershon), as well as the varied performances by the cast. Sly is relaxed as the elder racer brought into train the hot rookie (bland Kip Pardue of "Remember the Titans"), while Burt Reynolds, in one of his numerous "comeback" roles of the era, goes over-the-top as his former mentor. You also get supermodel Estella Warren faring OK as the sexy young dish who finds herself in the middle of a love triangle; former rising teen star Robert Sean Leonard as Pardue's brother; and a bevy of mediocre special effects (indeed, some uneasy CGI work nearly puts a fatal damper on an otherwise effectively-edited wet racetrack sequence). Still, Harlin keeps it moving, steering a formulaic script through to its super-happy ending in his typically colorful style.
Warner's Blu-Ray includes a 1080p transfer, DTS MA 5.1 soundtrack, additional scenes with Stallone commentary; a commentary by Harlin; the trailer; and two Making Of featurettes.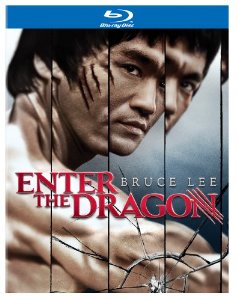 Also New from Warner on the catalog side is a new Ultimate Collector's Edition of ENTER THE DRAGON (***½, 102 mins., 1973, R), Bruce Lee's most memorable cinematic adventure from director Robert Clouse that's been remastered in the form of a two-disc Special Edition. As with Warner's recent newer encodes of "The Road Warrior" and "Deliverance," the already superb 1080p transfer from its prior Blu-Ray has been re-encoded in AVC form, boasting heightened detail and clarity. Also new are a handful of featurettes – No Way As Way, Wing Chun and Return to Hand's Island offer nearly an hour of newly filmed, HD remembrances of Lee, his kung fu, and the Hong Kong locations seen in the film, respectively. Carried over from the prior video releases are commentary from producer Paul Heller and writer Michael Allin; a 90-minute documentary on Lee's death narrated by George Takei; vintage interviews with Lee's widow, Linda Lee Cadwell, archival featurettes, trailers and other goodies. For some odd reason, though, one of the best extras from the older Warner release – a feature-length documentary on the film's production – has NOT been retained, which is the only disappointment associated with this otherwise superior package…Finally, Reese Witherspoon and Jake Gyllenhaal failed to make much of an impact in their political drama RENDITION (122 mins., 2007, R), a now-forgotten drama by director Gavin Hood more notable for its two stars becoming an off-camera gossip item before they called off their relationship in 2009. Warner's Blu-Ray includes a 1080p transfer, DTS MA soundtrack, commentary, deleted scenes and a documentary.
SNITCH Blu-Ray (***, 112 mins., 2013, PG-13; Summit/Lionsgate): Dwayne Johnson delivers his best performance to date in the surprisingly good thriller "Snitch," with the action star giving more of a dramatic rendering as a family man whose son ends up landing a 10 year conviction for drug possession. In order to save the day, Johnson decides to become an undercover informant for the feds and has to infiltrate a cartel as a result. Ric Woman Waugh's "Snitch" did decently at the box-office last spring and boasts a fine supporting cast (Barry Pepper, Benjamin Bratt, Susan Sarandon) but it's really Johnson's show, and the star gives a strong turn in a film that demands more of him than just flexing his muscles. Summit's Blu-Ray looks great and offers a Making Of featurette; commentary with Waugh and editor Jonathan Chibnail; deleted scenes; the trailer; and an Ultraviolet copy.
---
NO Blu-Ray (118 mins., 2-12, R; Sony): Based on the true story of Augusto Pinochet's Chilean presidency, the docudrama "No" stars Gael Garcia Bernal as Rene Saavedra, an advertising executive hired by the campaign against Pinochet attempting to extend his presidency by another eight years. Pablo Larrain's film is insightful, funny and fascinating, with Sony's Blu-Ray including a commentary with the star and director; a Q&A with Gael Garcia Bernal; a 1080p AVC encoded transfer and DTS MA soundtrack in Spanish with English subtitles.
THE GATEKEEPERS Blu-Ray (101 mins., 2012, PG-13; Sony): Terrific documentary, nominated for a 2012 Oscar, interviews six former heads of the Shin Bet – Israel's Secret Service, which as you might imagine, has made some difficult decisions over the decades. Director Dror Moreh has fashioned a compelling profile of Israel's national security that's well worth seeing for interested and casual viewers alike. Sony's Blu-Ray includes a 1080p AVC encoded transfer and 5.1 DTS MA Hebrew soundtrack with English subtitles. (Available July 9th)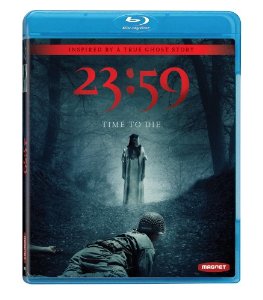 New From Magnolia: 23:59 (78 mins., 2011, R) is a supernatural import from Hong Kong, set in the late '30s where a group of soldiers on a training mission investigate the inexplicable death of one of their fellow recruits. Magnolia's Blu-Ray boasts a 1080p (1.78) transfer, 5.1 DTS MA soundtrack in both English (dubbed) and the original Mandarin, and a Making Of featurette…Juno Temple and Michael Angarano star in THE BRASS TEAPOT (101 mins., 2011, R), an indie comedic drama from director Ramma Mosley and writer Tim Macy. Temple and Angarano play a couple who find the answers to their financial issues in a brass teapot that Temple discovers in a roadside antiques shop – but, of course, there's a catch involved. Alexis Bledel and Saturday Night Live's Bobby Moynihan co-star in "The Brass Teapot," which Magnolia has released on Blu-Ray in a Special Edition offering deleted scenes; an alternate opening; Making Of featurettes; interviews; commentary; a 1080p (2.35) transfer and 5.1 DTS MA soundtrack.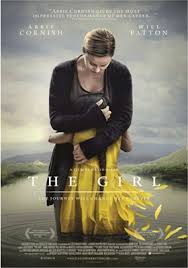 New From Virgil Films: Award-winning documentarian Eugene Jarecki's searing portrait of America's drug laws, THE HOUSE I LIVE IN (108 mins., 2013), comes to DVD on July 2nd from Virgil. The label's DVD includes five bonus featurettes, a 16:9 transfer and stereo soundtrack…Abbie Cornish gives a superb performance in Paul Mezey's drama THE GIRL (94 mins., 2012, PG-13) as a single mom who tries to make ends meet by crossing Mexican families across the border. When things go wrong and Cornish is left to care for a young girl, she ventures deep into Mexico to find her family. Will Patton co-stars in "The Girl," which also arrives on DVD July 2nd from Virgil. In addition to a 16:9 transfer and stereo soundtrack, the disc also includes the trailer and a Making Of featurette.
INESCAPABLE Blu-Ray (93 mins., 20912, R; IFC/MPI): Alexander Siddig plays a Syrian military officer who bolts for Canada, where he starts his life over with a new family and job in Toronto. Unfortunately, after his daughter disappears in Damascus, Siddig has to return to the world he left behind and, with the help of a Canadian emissary (Joshua Jackson), tracks her down. Co-starring Marisa Tomei and Oded Fehr. MPI's Blu-Ray includes a 1080p transfer, 5.1 DTS MA soundtrack and extras including deleted scenes, a behind the scenes featurette, Q&A, the trailer, and commentary with director Ruba Nadda and cinematographer Luc Montpellier.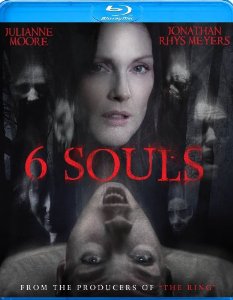 6 SOULS Blu-Ray (112 mins., 2012, R; Anchor Bay): Julianne Moore seems to toggle between award-winning performances in HBO fare like "Game Change" to tepid direct-to-video like "6 Souls," where the actress seems disinterested in the material. This kinda-sorta psychological chiller pits Moore's psychiatrist up against Jonathan Rhys Meyers' "Adam," a patient with multiple personalities who also takes on some of their physical characteristics. The movie, written by Michael Cooney and directed by "Marlind & Stein," is watchable for a while until it all goes to hell in a ridiculous final 30 minutes when the psychological aspect turns supernatural. Anchor Bay's Blu-Ray includes a 1080p transfer and 5.1 DTS MA soundtrack.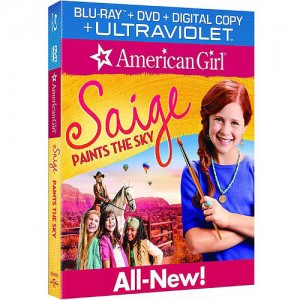 TAI CHI HERO Blu-Ray (106 mins., 2012, Not Rated; Well Go USA): Second installment in Hong Kong's "Tai Chi" trilogy brings back its predecessor's cast, including Jayden Yuan, Angelababy, Eddie Peng, Tony Leung and Daniel Wu under the direction of Stephen Fung and martial arts coordination of the great Sammo Hung. Well Go's Blu-Ray looks great and boasts 5.1 DTS MA audio in both English (dubbed) and the original Mandarin; trailers; and a Making Of featurette. (Available July 2nd)
AN AMERICAN GIRL: SAIGE PAINTS THE SKY Blu-Ray Combo Pack (100 mins., 2013; Universal): The latest feature derived from the uber-popular 'American Girl" line of dolls follows Saige, a modern girl who loves art and horses, as she tries to salvage her school's decision to cut funding for its art program – along with mend a broken relationship with her closest friend. A bit lengthy at 100 minutes but well-produced for its target audience, "Saige Paints the Sky" co-stars Jane Seymour, Kerr Smith and introduces Sidney Fullmer as its young heroine. Universal's combo pack includes an attractive 1080p Blu-Ray transfer, digital copy and DVD, plus a DTS MA soundtrack. (Available July 2nd)
---
PBS New Releases
Among PBS' latest releases is a Blu-Ray edition of INSPECTOR LEWIS Series 6 (aprx. 5 hours, 2013), starring Kevin Whately as Lewis and Laurence Fox as Sergeant Hathaway in three more cases based on Colin Dexter's popular novels. In "Down Among the Fearful," Lewis and Hathaway investigate the death of an Oxford professor who was living a double life as a psychic. "The Ramblin' Boy" pairs Lewis with a young constable, while "Intelligent Design" finds a biochemistry professor murdered and a number of possible suspects at Lewis and Hathaway's disposal. PBS' two-disc Blu-Ray release includes good looking 1080p transfers and 5.1 soundtracks.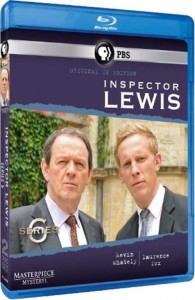 "Nature" fans will want to check out the four-documentary DVD box-set BIG CATS, which is comprised of a quartet of Nature specials: "Elsa's Legacy: The Born Free Legacy" looks at the work of George and Joy Adamson with Elsa the Lioness; "The White Lions" profiles the story of two white lion cubs; "Revealing the Leopard" includes rare footage of a mother Leopard and her cubs in a study of the often unseen animals; and "Siberian Tiger Quest" finds ecologist Chris Morgan joining Korean cameraman Sooyong Park in far eastern Russian forests for a documentary about the endangered cats. Widescreen transfers and stereo soundtracks are on-hand in PBS' box set.
Finally, CONSTITUTION USA WITH PETER SEGAL (240 mins., 2013) features the host of NPR's "Wait Wait…Don't Tell Me" trekking across the U.S.A. on his Harley, researching the history of the Constitution, its modern application and lasting legacy. The four-part documentary is presented in widescreen and with stereo sound in PBS' two-disc DVD set.
---
BURN NOTICE Season 6 DVD (772 mins., 2012; Fox): Season 6 of the still popular USA series follows Michael Westen and his friends on the streets of Miami where Westen is charged with taking down Anson Fullerton. Meanwhile, Fiona is targeted by a murderous foe in prison. Fox's DVD boasts commentary on the episode "Shock Wave" with Matt Nix, Renny Harlin, Jeffrey Donovan and Bruce Campbell; deleted scenes; a gag reel; and "Matt Nix Gets Burned." The 16:9 transfer and 5.1 Dolby Digital soundtracks are all fine.
WILFRED Season 2 Blu-Ray (286 mins., 2012; Fox): Ryan (Elijah Wood) gets a new job and a new girlfriend, but his dog Wilfred (Jason Gann) still has plenty on his mind in this second season of the raunchy FX comedy series – a remake of an Australian series that also starred Gann (Shout released that version of "Wilfred" just a couple of weeks back). Fox's Blu-Ray of "Wilfred"'s second-season includes an exclusive short, "Stay," plus deleted scenes, a blooper reel, and bonus featurettes, along with 1.78 1080p transfers and 5.1 DTS MA soundtracks.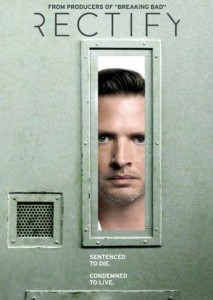 CSI NEW YORK – The Final Season DVD (aprx. 12 hours, 2012-13; CBS): The final season of the second spinoff from CBS' long-running "CSI" series has detective Mac Taylor (Gary Sinise) still reeling from a shooting incident and his second-in-command, Jo Danville (Sela Ward), wondering if her boss is ready to come back to the force. Carmine Giovinazzo, Anna Belknap, Robert Joy, A.J. Buckley, Hill Harper and Eddie Cahill also return for this last hurrah of 17 episodes from "CSI: New York"'s final season, with a cameo from "CSI"'s current star, Ted Danson, spicing things up along the way. CBS' DVD box-set includes deleted scenes, a gag reel, featurettes, 16:9 transfers and 5.1 Dolby Digital soundtracks.
RECTIFY Season 1 DVD (272 mins., 2012; Anchor Bay): Daniel Holden gets out of prisona after serving 19 years and finds his world turned upside down in this well-acted, offbeat series that aired on the Sundance Channel. Anchor Bay's DVD of "Rectify"'s first season includes 16:9 (1.78) transfers and 5.1 soundtracks with extras including a Sundance "On Set," "Meet the Cast," "Inside Job," "Inside the Episode with Ray McKinnon" and "Behind the Screen" featurettes.
KUNG FU PANDA: LEGENDS OF AWESOMENESS DVD (154 mins., 2013; Dreamworks/Fox): Fox's DVD release offers a number of episodes from the Nickelodeon TV series based on the hit Dreamworks films (which are about to add even more sequels to the stable shortly). The single disc includes over two hours of episodes from the kid-friendly series including Good Croc, Bad Croc; The Princess and the Po; Chain Reaction; Bad Po; Jailhouse Panda; Father Crime; and Po Fans Out. 16:9 transfers and 5.1 soundtracks round out the release.
NEXT TIME: Criterion's SHOAH and more. I'll break down Shout's spectacular new release and more. Until then, don't forget to drop in on the official Aisle Seat Message Boards and direct any emails to our email address. Cheers everyone!