Message Board - REGISTRATIONS NOW OPEN (again!)
It's been a tremendous season for horrorphiles with a full harvest of Blu-Ray releases coming in all shapes and sizes for Halloween (be sure to check the site archives for more spine-tingling reviews of recent releases). Not to be outdone by more contemporary chillers, Criterion has released a pair of Golden Age releases including THE UNINVITED (99 mins., 1944), one of the earliest on-screen supernatural thrillers and a film that still manages to captivate the viewer some seventy years since its original release.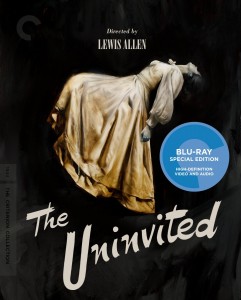 Ray Milland and Ruth Hussey star as Roderick and Pamela Fitzgerald, London siblings who decide to buy a beautiful seaside house on the Cornwall coast. Its owner, Commander Beech (Donald Crisp), seems content to give the home away at a very reasonable cost, one which becomes apparent when the Fitzgeralds hear the whimpering, disembodied cries of a woman flowing through the house in the hours before dawn. Their investigation of the haunt leads to Beech's granddaughter, Stella (Gail Russell), who feels a connection with the property and believes the ghost of her late mother haunts its hallways. Along with the town doctor (Alan Napier, two decades prior to essaying Alfred in "Batman"), the Fitzgeralds discover that Stella's father had an affair with Carmel, a Spanish gypsy, around the same time that Stella's mother perished after being pushed off the cliffs in front of Windward House.
"The Uninvited" has enjoyed a reputation as being not only one of Hollywood's first true ghost stories, but also one of its finest – in spite of the fact that its last U.S. home video appearance came in the form of MCA's VHS and laserdisc editions some 20 years ago. The film, directed by Lewis Allen and adapted from a novel by Irish author Dorothy Macardle, offers a plot that's at times more convoluted than it needs to be, but otherwise this is a grandly realized film filled with atmosphere: its black-and-white cinematography captures the beauty of the English coast (really northern California standing in for Cornwall) and the dark, creaky hallways of Windward House while ocean breezes cascade through it. The movie laid the groundwork for so many cinematic ghost stories that followed that it's impossible to overstate its influence – from the scenes of Milland and Hussey's protagonists moving to a quiet countryside, only to encounter something they don't quite understand, to the first manifestation of the haunting itself (flowers die, a mysterious odor fills the damp artist studio that the Fitzgerlads unlock), "The Uninvited" is in many ways the grandfather of innumerable haunted house films.
Much more than a cinematic milestone, however, "The Uninvited" is a top-flight, classy studio production that can be appreciated far beyond its importance to the genre. The performances are engaging, from Milland's initially skeptical reaction to the haunting to a weary acceptance of its reality, to Russell's luminous appearance and a scenery-chewing turn from author Cornelia Otis Skinner as the nurse of Stella's late mother, who harbors more secrets than she's letting on (in an ironic turn, Russell would end up basically playing Skinner in an adaptation of her book "Our Hearts Were Young and Gay" later in 1944). Add in Victor Young's marvelous score, with its classic "Stella by Starlight" composition, and you have an exemplary slice of Golden Age studio filmmaking that's still thoroughly captivating.
Criterion's much-anticipated Blu-Ray release of "The Uninvited" makes amends for a DVD release that never happened (at least not in North America). The 2K restored transfer preserves the movie's natural grain (and occasional speckles and hair) in a good-looking 1080p transfer with clear DTS MA mono audio. Extras are somewhat light, comprised of a half-hour visual essay from Michael Almereyda in place of a commentary track, along with the trailer and two radio adaptations (from 1944 and 1949), both featuring Milland. Unquestionably recommended!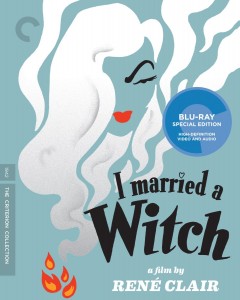 Also new from Criterion this month is the 1942 Veronica Lake farce I MARRIED A WITCH (77 mins.), a silly, lightweight comedy with Lake – then at the height of her popularity – as a Salem witch who returns to the present day to haunt Fredric March, the latest descendant of a family Lake had cursed centuries before. Rene Clair's frothy frolic is a sweet and slight affair co-starring Susan Hayward and Robert Benchley, and enhanced by playful special effects and a Roy Webb score. Criterion's Blu-Ray includes a strong, 2K restored 1080p transfer along with an audio conversation with Clair, and the trailer.
Twilight Time's October offerings have also been perfectly timed for the season, with Robert Mulligan's 1972 filming of Tom Tyron's book THE OTHER (100 mins., 1972, PG) ranking as one of the more compelling of the label's releases from the Fox vaults to date.
Mulligan, who directed "To Kill a Mockingbird" and made a number of films with producer Alan J. Pakula throughout the '60s, had generated one of his greatest commercial successes with the release of "Summer of '42″ in 1971. The veteran director selected "The Other" as a major change of pace for his next project: while also a period film, set in Depression-era New England, "The Other" is a macabre story bathed in the golden hues of nostalgia. Twins Chris and Martin Udvarnoky play twins Niles and Holland, whose misadventures in and around their family farm in Connecticut grow increasingly suspicious. The "good" twin, Niles, stands by idly as Holland torments an elderly woman who lives next door; frames an "accident" that claims the life of a young boy; and grows increasingly protective of a box housing, among other trinkets, the ring of the boys' late father, who died in an accident.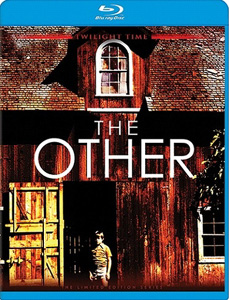 Uta Hagen gives the film's most accomplished performance as the grandmother who ultimately realizes that her encouragement of Niles' active imagination has resulted in a tragic set of circumstances, and the performances of both Udvarnoky brothers are haunting. The rest of the cast doesn't have much to do (Diana Muldaur, Victor French and a young John Ritter appear in roles without much substance to them), leaving the film to be carried by the young brothers and Hagen, who made her screen debut here after an accomplished career on-stage. Mulligan's direction is more workmanlike than inspired, relying on Tyron's screenplay of his novel to develop and sustain tension throughout, assisted by fine work from both Jerry Goldsmith (even though a fair amount of his score wasn't used) and cinematographer Robert Surtees.
"The Other" is less a film about visual shock than it is a disturbing and creepy portrait of psychological horror. Most of its explicit shocks occur off-camera, which only adds to the picture's power, and while the "twist" isn't going to come as a shocker (and was easier to convey on the printed page than on-screen to begin with), the movie functions just as well with viewers cognoscent of what's really happening. It actually doesn't detract from the picture's overall impact, and adds a further layer on repeat viewing.
While not quite a classic – at times it reminded me of "The Bad Seed" mixed with an episode of "The Waltons" – "The Other" has generated a small but loyal set of devotees since its original release. Though disliked by Tyron (who faulted Mulligan's direction and the cast outside of Hagen and the young boys) and deemed a box-office disappointment, it's the kind of low-key, moody chiller perfect for viewers looking for a mature, and eerie, tale without an abundance of gore – but with an unsettling feeling that's hard to forget.
Fans of the movie will be pleased with Twilight Time's satisfying 1080p (1.78) AVC encoded transfer and clear DTS MA mono soundtrack, the former adding immeasurably to Surtees' visuals. Extras include an isolated score track that includes several cues that went unused in the picture, along with the original trailer and Julie Kirgo's on-point liner notes.
Twilight Time's other offering this month is a minor genre affair, MINDWARP (96 mins., 1992, R), which was one of three films produced by Fangoria Films and the magazine's publisher, Norman Jacobs. "Mindwarp" spins a pre-"Matrix"/post-"Mad Max" tale of a post-apocalyptic world where the privileged elite "jack in" to virtual reality while the mutated "Crawlers" scavenge in the desolate Outworld.
If you're fumbling around trying to remember this movie from its title and plot description, I was in the same boat, because while I'm certain I must've rented it back in high school, I couldn't recall much about this direct-to-tape tale from director Steve Barnett even after cranking up Twilight Time's Blu-Ray. Ultimately, "Mindwarp" reminded me of "Circuitry Man," a superior – and funnier – low-budget sci-fi film produced around the same time, despite the presence here of genre favorites Bruce Campbell and Angus Scrimm. Hardcore gorehounds might enjoy it, but it's pretty pedestrian stuff even given its modest ambitions. Twilight Time's Blu-Ray offers an isolated score track of Mark Governor's soundtrack, a 1080p transfer and TV spot.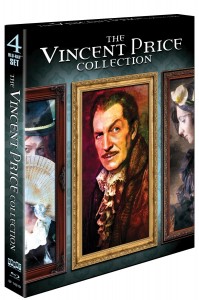 The big release this week for genre fans is Shout's VINCENT PRICE COLLECTION, a spectacular, essential, must-have Blu-Ray anthology that packages six Price classics from the AIP library and enhances them with strong new HD transfers and outstanding special features. While fans may lament the fact that the box-set doesn't include, for example, the entire run of the Edgar Allan Poe/Roger Corman films, as a sampler of some of Price's most entertaining outings from his heyday as a horror icon, it's virtually impossible to quibble with the six features contained within it.
Included here are four of the best entries in the Poe/Corman horror cycle: the fantastic THE FALL OF THE HOUSE OF USHER (80 mins., 1960), the immediate follow-up THE PIT & THE PENDULUM (80 mins., 1961), THE HAUNTED PALACE (93 mins., 1964) and the 1964 effort THE MASQUE OF THE RED DEATH (88 mins.),which many feel is the best of the series (certainly it's the most striking visually, between Daniel Haller's sets, Nicolas Roeg's cinematography and Corman's use of the widescreen frame). The quartet of chillers is joined by one of Price's most memorable late-career successes, THE ABOMINABLE DR. PHIBES (93 mins., 1971), with its period atmosphere and crafty camp humor, and WITCHFINDER GENERAL (87 mins., 1968), the Michael Reeves picture here restored to its original edit and with Paul Ferris' score intact (the alternate "Conqueror Worm" title sequence, with its atrociously rescored soundtrack, is included here in the special features).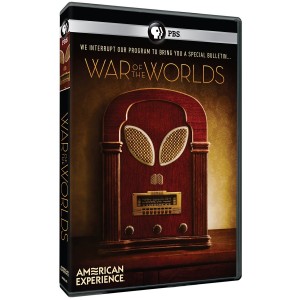 Transfers, recently minted from the MGM vaults, are impressive across the board, and the extras are just wonderful, especially the vintage introductions from a 1982 Iowa Public Television anthology that Price hosted. Price is engaging as he divulges delightful anecdotes about his work on the AIP films before and after the respective features (intros are included on all films here save "Dr. Phibes," which wasn't part of the PBS series), and their inclusion is just part of a marvelous supplemental package that also includes vintage Price interviews with David Del Valle, new interviews with Roger Corman, commentaries both new and reprieved from prior DVD editions, trailers, and a 24-page booklet with Del Valle's booklet notes. It's a sparkling tribute to one of the cinema's most legendary horror figures and consummate gentlemen, and one can only hope sales scare up sufficient interest in a Volume 2 release (with the other Corman/Poe films and the "Dr. Phibes" sequel) in 2014!
Also new on DVD – and airing on PBS stations October 29th (check your local listings) – isAMERICAN EXPERIENCE: WAR OF THE WORLDS (60 mins., PBS), a fascinating documentary that recounts the night that Orson Welles broadcast his brilliant radio dramatization of H.G. Wells' classic – much to the shock of Americans who felt it was actually real. This American Experience documentary is a splendid production that brings viewers back to the night of October 30, 1938 and Welles' groundbreaking use of the mass medium. PBS' DVD includes an on-set featurette, outtakes and letters that inspired the film, along with a 16:9 transfer and 5.1 soundtrack.
---
More Frightful New Releases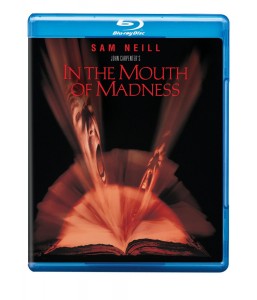 IN THE MOUTH OF MADNESS Blu-Ray (**½, 95 mins., 1995, R; Warner): One of John Carpenter's few decent films of the last 20 years (faint praise as that may be), "In the Mouth of Madness" stars Sam Neill as an insurance adjuster hired by publisher Charlton Heston to track down the whereabouts of M.I.A. bestselling horror novelist Sutter Cane (Jurgen Prochnow). Along with book editor Julie Carmen, Neill travels to a small New Hampshire town where Cane's insane mind is slowly starting to come to physical life, with slithery creatures and possessed townsfolk making for a particularly unpleasant stay for our narcissistic and increasingly demented protagonist.
New Line's Michael DeLuca scripted "In the Mouth of Madness," which has a definite feel of an H.P. Lovecraft story working for it. Like a lot of Carpenter's films, however, the set-up is more compelling and satisfying than the resolution, with the director producing a number of unsettling shocks and creating a moody atmosphere in the film's initial stages. Once Prochnow shows up as Cane, however, the movie falls apart and has nowhere to go, ending on a dismal note with one of Carpenter's most leaden rock soundtracks adding further insult. A fine supporting cast (John Glover, David Warner, Heston, Bernie Casey) also has precious little to do during this early '95 box-office bomb. Though admired by the director's devotees, I confess I have a softer spot for Carpenter's subsequent outing — the underrated 1996 remake of "Village of the Damned," which featured one of Christopher Reeve's strongest late-career performances (and opened shortly before his tragic accident).
Making its Blu-Ray debut, "In the Mouth of Madness" has been treated to a satisfying 1080p AVC encoded transfer courtesy of Warner. The movie looks good, though Gary B. Kibbe's cinematography from this later era of Carpenter's filmography isn't as interestingly textured as Dean Cundey's work from the director's prime; the visual effects, some of which were produced by ILM, also have that blurry, "90s" CGI appearance to them as well. The DTS MA sound is fine, and extras include the trailer and an old – and dull – commentary track with Carpenter and Kibbe.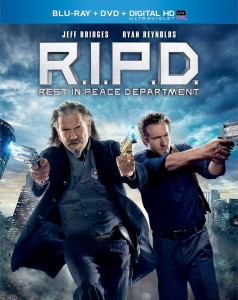 R.I.P.D. Blu-Ray Combo Pack (**, 96 mins., 2013, PG-13; Universal): One of this year's biggest box-office failures is one of those frustrating genre exercises that, in the right hands, could have made for a successful film. Alas, under the direction of Robert Schwentke, this $130 million budgeted adaptation of Peter M. Lenkov's Dark Horse comic is just a tepid variation on "Men in Black" – perfectly watchable and yet filled with fumbled comic opportunities.
Ryan Reynolds stars as a Boston cop gunned down in the line of duty. He's resurrected as part of the RIPD (Rest in Peace Department), a not-quite-heavenly justice department that sends Reynolds back to Earth along with Old West sheriff Jeff Bridges. The duo are assigned to prevent villains of both the living and the undead (including Kevin Bacon) from assembling a device that will unleash hell on Earth, though Reynolds also has his eyes set on his former love (Stephanie Szostak) who he left behind.
"R.I.P.D." is slickly executed technically, and Bridges and Reynolds have good chemistry together – at least as much as the Phil Hay-Matt Manfredi script allows. The main gag – that Bridges and Reynolds don't appear in their actual physical form, but rather in the guise of an attractive blonde and an older Asian man (Victor Wong) to the living – should've generated a number of laughs, but it's one of many wasted opportunities in a movie that seems to have cut its losses at barely 90 minutes in duration.
Universal's Blu-Ray combo pack includes a number of format exclusive special features: two alternate openings, RIPD motion comics and several featurettes. Other extras (also available on DVD) include deleted and alternate scenes, a gag reel and Making Of. In addition to a 1080p transfer and 5.1 DTS MA soundtrack, the combo pack also includes a DVD and Ultraviolet/itunes digital copy.
BYZANTIUM Blu-Ray (118 mins., 2013, R; IFC/MPI): Neil Jordan hasn't lost his touch for evocative visuals, as evidenced by this little-seen but impressive vampire thriller which IFC releases on Blu-Ray October 29th. Gemma Arterton and Saorise Ronan play a mother/daughter vampire tandem whose exploits take them from 19th century Europe to the present day, with Arterton overseeing a brothel and Ronan engaging in a tentative romance. Slow-going at times but compelling and refreshingly different from recent vampire outings, Jordan's work here should evoke a few memories of "The Company of Wolves" and "Interview with the Vampire" among genre fans. IFC's Blu-Ray includes interviews, the trailer, 1080p transfer and DTS MA soundtrack.
---
Family Finds
One of the problems when Pixar produces a new film is that they've raised the bar so high in the past – thanks to "Toy Story," "Finding Nemo" and "The Incredibles" – that anything less than a masterwork is occasionally regarded as a disappointment.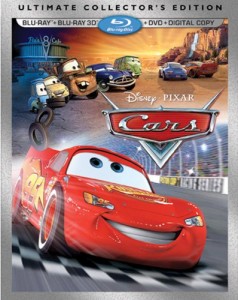 Such is the case with several of Pixar's more recent endeavors including CARS (***, 116 mins., G, Disney), which garnered mostly positive reviews and raked in a very healthy $200+ million in domestic box-office yet – because the film wasn't on the level of Pixar's previous classics – some viewers deemed the picture a step backwards for the studio. Nevertheless, the movie was successful enough to spawn a (tepid) sequel, and now Disney has brought the title back in an Ultimate Collector's Edition combo pack featuring its first 3D Blu-Ray presentation.
Visually, at least, "Cars" is just as much of a feast as Pixar's other works. This tale of a universe where autos exist in a world of their own offers beautifully rendered backdrops and characters, all in wide scope dimensions. The story involves a hot-rod racin' prima donna (voiced by Owen Wilson) who ends up in a forgotten, rural ghost town with all kinds of vintage autos en route to a racing championship. "Lightning McQueen" eventually learns life lessons from his new pals — including a sage veteran voiced by Paul Newman and a saucy female with the strains of Bonnie Hunt — before making it back to the big-time NASCAR circuit.
The film's gentle humor and well-developed characters make "Cars" perfect for kids, and it's on that level that I can recommend the picture. It's true that the movie isn't as sophisticated as its other Pixar peers, and the lengthy running time for an animated feature (116 minutes here) that suited "The Incredibles" so well seems inappropriate given the somewhat basic story of "Cars." Nevertheless, even as a tad-underwhelming Pixar feature goes, "Cars" is top entertainment and perfectly suited for family audiences.
Disney's Ultimate Collector's Blu-Ray combo pack offers a new 3D conversion of "Cars" for 3D BD enthusiasts. Like Disney's past conversions, this is a fine effort with striking depth of field effects made possible by the clean digital animation of Pixar. The set also includes the same 2D Blu-Ray and its extras as before ("Mater and the Ghostlight," "One Man Band," games, etc.) along with a DVD and digital copy. The DTS MA audio roars with Randy Newman's score and a few too many pop-country tunes.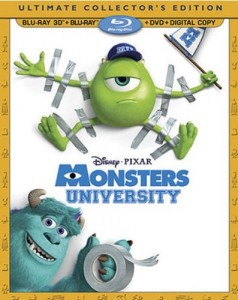 Also new from Disney this week is MONSTERS UNIVERSITY (***, 104 mins., 2013, G), the genial – if unsurprising – prequel to "Monsters, Inc.," which places little Mike Wazowski (again voiced by Billy Crystal) as a new student at Monsters University. On campus, Mike joins a fraternity but ultimately has to bring in his rival – loveable lunkhead James "Sulley" Sullivan (John Goodman) – in order to participate in the school's "Scare Games." Along with a group of misfit monsters, the duo challenge their fellow students while trying to work together.
"Monsters University" is a perfectly nice, pleasant Pixar film. It offers exactly what you'd expect, with some funny gags recalling past college comedies that will appeal to adults, while keeping its zany, colorful action in the frame of its young audience. Pixar hasn't exactly challenged itself of late (between "Cars 2″ and the announcement of a "Finding Nemo" sequel, the company seems to be falling back on its past successes more and more), but this is such a likeable film that it's hard to complain.
Disney's Ultimate Collector's Edition 3D Blu-Ray combo pack includes a great looking 3D presentation of the film along with a 2D Blu-Ray, DVD and digital copy. Ample extras include the short "The Blue Umbrella," plus commentary, deleted scenes, art gallery, segments on pre-production, animation, music, voice recording and plenty more.
New from Fox on Blu-Ray is SHREK: THE MUSICAL (130 mins., 2013), a filming of the successful Broadway musical with 17 original songs that bring the "Shrek" story to the live stage. Kids are likely to enjoy this more than adults, though the lengthy running time (the show wasn't truncated for this release) may wear some of them out. Fox's Blu-Ray includes a BD, DVD and Ultraviolet "Digital HD" copy, a 1080p transfer and DTS MA soundtrack…More animated fun from Dreamworks and Fox is on-hand in KUNG FU PANDA: LEGENDS OF AWESOMENESS – THE SCORPION STING (154 mins.) which includes the episodes "Scorpion's Sting," "Love Stings," "Owl Be Back," "Monkey in the Middle," "Crane on a Wire," "Kung Shoes" and "Qilin Time," all in 16:9 transfers and 5.1 soundtracks. Also available is MONSTERS VS ALIENS: CLONING AROUND ( 176 mins.), offering nearly three hours of entertainment from the Nickelodeon TV series version of the hit movie, along with an Ultraviolet copy, 16:9 widescreen transfer and 5.1 soundtrack.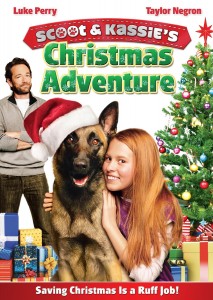 Kids may also enjoy BARBIE & HER SISTERS IN A PONY TALE (75 mins., 2013, G; Universal), a feature-length animated adventure with Barbie and her sisters vacationing at a riding academy in the Alps. There, the young ladies meet a stable of loveable horses and eventually come across a wild mare with a mind of its own. Universal's combo pack includes a Blu-Ray, DVD and digital copy, with outtakes, a music video, "Life in the Dreamhouse" episode and music video among the extra features…SCOOT & KASSIE'S CHRISTMAS ADVENTURE (90 mins., 2013, Not Rated; Universal) stars Ariana Bagley as a young girl who rescues an injured police dog and raises money for a charity concert intended to benefit less fortunate children. Luke Perry co-stars in a feel-good kid flick Universal brings to DVD on November 5th featuring deleted scenes, a gag reel, 16:9 transfer and 5.1 soundtrack…LITTLE BROTHER BIG TROUBLE: A CHRISTMAS ADVENTURE (76 mins., 2012; Lionsgate), is a European-produced animated feature about a reindeer who sets out to find his missing brother. Stephen McKeon scored this mostly-Finnish production Lionsgate brings to DVD this month offering three featurettes (including a scoring session segment), 16:9 transfer and 5.1 soundtrack.
---
Aisle Seat Vintage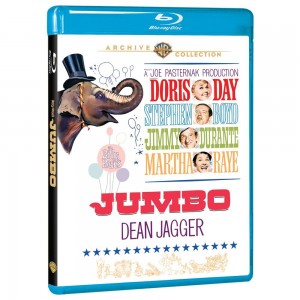 Warner Archive New Releases: One of those big-budget commercial disappointments that contributed to the musical's decline in the '60s and '70s, MGM's production of BILLY ROSE'S JUMBO (127 mins., 1962) should enchant genre fans with its colorful Panavision trappings, tuneful Rodgers & Hart score, and performances by Doris Day, Stephen Boyd, Jimmy Durante and Martha Raye. Warner's 1080p Blu-Ray transfer (2.40) is beautifully detailed and rich with color, with extras including a Tom & Jerry cartoon ("Jerry and Jumbo"), the musical short "Yours Sincerely," the trailer, and the overture restored to the picture in a robust DTS MA 5.1 soundtrack...Season 3 of MAVERICK (1300 mins., 1959-60) ups the ante with James Garner and Jack Kelly getting back in the saddle for 26 episodes of easy-going western fun. Guest stars include Bubby Ebsen, Edgar Buchanan, Henry Daniell, a young Adam West, Troy Donahue, Joel Grey (as Billy the Kid) and Robert Redford to boot. Warner's multi-disc set includes "Maverick"'s entire third season in healthy 4:3 B&W transfers…Hanna-Barbera fans will want to tap into the nostalgia generated by the complete SPACE STARS (615 mins., 1981)series – an undeniably wacky show that brought together the collective talents of Space Ghost, The Herculoids, Teen Force and (yes) Astro and the Space Mutts (the same Astro from "The Jetsons") in what basically amounts to Hanna-Berbera's version of "The Avengers." It's colorful Saturday morning fun for kids and fans alike, with Warner's Archive DVD debuting educational "Space Science" segments that are being presented here for the first time.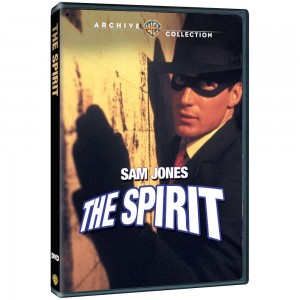 Super-hero aficionados will want to check out the first home video release of THE SPIRIT (69 mins., 1987), a busted TV pilot written by the prolific Steven E. De Souza when he was regularly cranking out scripts for Schwarzenegger and Joel Silver. "Flash Gordon"'s Sam J. Jones stars as Will Eisner's hero in a strictly formulaic but amusing affair Warner brings to DVD for the first time. The 1.37 transfer is just fine, and Barry Goldberg's strictly '80s score is likewise acceptable in its original mono mix. Despite its dated nature, this is much more fun than Frank Miller's recent "Spirit" film (not that it would take much)…More TV movie madness is on tap in CLUB MED (94 mins., 1986), an enjoyably fluffy, lightweight romantic drama. Jack Scalia plays the manager of Club Meds's Ixtapa resort with Linda Hamilton as a single mom from Boston and co-starring turns provided by Bill Maher and Sinbad (!). Gloria Estefan and Miami Sound Machine also contribute a few songs in this breezy '86 telefilm…Finally, the Complete Sixth Season of THE FBI (1300 mins., 1970-71) lands on DVD for the first time from the Warner Archives this month. Efrem Zimbalist, Jr., William Reynolds and Philip Abbott are on-hand to pursue a new slate of investigations culled from actual FBI case files, with Martin Sheen, Billy Dee Williams, Robert Loggia, Dabney Coleman and William Shatner among the familiar faces you'll see in the guest star roster. Full-screen transfers and mono soundtracks round out the multi-disc set, available (as with all the above titles) now through Warner's online shop at www.wbshop.com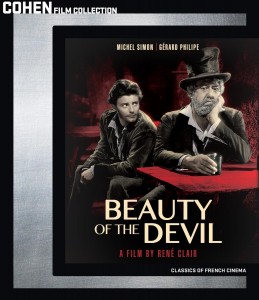 THE BEAUTY OF THE DEVIL Blu-Ray (97 mins., 1950; Cohen): After producing a number of films in the United States (see "I Married a Witch" above), Rene Clair returned to France where he produced this 1950 variation on the Faust legend. Michel Simon plays a professor who strikes a deal with the Devil (Gerard Philipe) in order to restore his youthful vigor and gain fame and fortune – which, naturally, eventually comes at a price. Cohen's latest release in their Cohen Film Collection has been fully restored from the Gaumont vaults and includes a 2010 documentary, multiple French/English trailers, a 1080p B&W transfer and 2.0 uncompressed PC audio.
THE GAMBLER Blu-Ray/DVD (95 mins., 1980; Timeless Media): Kenny Rogers' hit single "The Gambler" became an improbable series of made-for-TV westerns, the first one of which receives a surprising Blu-Ray release in November courtesy of Timeless Media. The affable affair finds Rogers' gambler (what else?) searching for the son he's never met and meeting up with hotshot gunslinger Billy Montana (Bruce Boxleitner) along the trail. It's light, forgettable stuff co-starring the lovely Lee Purcell, Christine Belford, Harold Gould and Clu Gulager. Timeless' combo pack includes a 1080p transfer in 1.78 that's been cropped from its original 4:3 aspect ratio, along with a DVD copy.
---
Also New This Week
THE HEAT Blu-Ray Combo Pack (***, 117 mins., 2013, R; Fox): One of the summer's biggest hits – taking in some $159 million and outgrossing scores of higher-budgeted flops ("Lone Ranger," "R.I.P.D.," "After Earth," "White House Down" and "Pacific Rim") – is a perfect comedy vehicle for both Sandra Bullock and, in particular, Melissa McCarthy.
McCarthy is a riot here as a tough Boston cop who, in order to catch a drug kingpin, teams with a by-the-book FBI agent (Bullock) hoping for a promotion. McCarthy and Bullock's styles naturally clash yet the duo bond as they go after the bad guys, providing writer Katie Dippold and director Paul Feig an abundance of opportunities to have the two stars riff – which they do extremely well. McCarthy really gets a great chance to shine with a movie (far funnier than her spring hit "Identity Thief") that offers an outlet for her manic energy and improvisational skills, and she plays off Bullock – equally effective in a less showy role – splendidly.
It's hard to recommend comedies to viewers because personal taste dictates how amusing you might find certain material to be. With its two appealing leads, "The Heat" is as satisfying a comedy as I've seen in some time, with a high quotient of big laughs that no doubt helped generate strong word of mouth among viewers this summer.
Fox's Blu-Ray combo pack includes an abundance of amusing supplemental material, including deleted/extended scenes, no less than five commentary tracks (including one from Joel Hodgson and the MST3K cast!), behind the scenes featurettes, a digital copy, DVD, and 1080p AVC encoded transfer/DTS MA soundtrack on the Blu-Ray side.
THE INTERNSHIP Blu-Ray Combo Pack (**½, 119 mins., 2013, PG-13/Unrated; Fox): Not-bad comedy reteams "The Wedding Crashers" duo of Vince Vaughn and Owen Wilson, this time as veteran salesmen who, after losing their jobs, decide to break out and apply for a internship at Google. Yes, "The Internship" is "that" movie, which certainly does offer a squeaky clean portrait of working at Google, but with dialed back expectations, the comedy offers a few laughs and the same genial chemistry between the stars that carried their earlier box-office hit. This film isn't nearly on the same level, but it's also not quite as disappointing as its reviews and lackluster commercial performance indicated. Fox's Blu-Ray combo pack includes a 1080p AVC encoded transfer, 5.1 DTS MA soundtrack, deleted scenes, DVD, Ultraviolet copy, and both the PG-13 and unrated versions of the film, the major difference of which comes down to added profanity in the latter.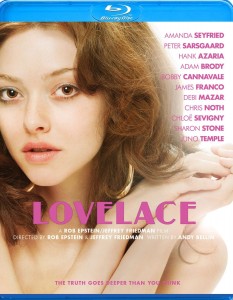 LOVELACE Blu-Ray (93 mins., 2013, R; Anchor Bay): Amanda Seyfried's performance as the infamous Linda Lovelace is the main reason to check out this otherwise uninspired biopic from directors Rob Epstein and Jeffrey Friedman. Seyfried is terrific as the unlikely star of "Deep Throat" – and the '70s porn industry – after meeting hustler Chuck Traynor (a suitably seedy performance from Peter Sarsgaard). Her eventual transition to a crusader against porn and the entertainment form she helped establish is given an artificial treatment in "Lovelace," despite a terrific cast of familiar faces (James Franco, Chris Noth, Chloe Sevigny, Hank Azaria, Debi Mazar, Eric Roberts and Bobby Cannavale appear along), most of whom have little to do, though Robert Patrick and Sharon Stone have a few effective scenes as Lovelace's parents. Anchor Bay's Blu-Ray includes just one featurette, a 1080p transfer and 5.1 DTS MA soundtrack.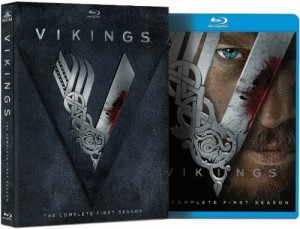 VIKINGS – Season 1 Blu-Ray (804 mins., 2013; MGM/Fox): The History Channel's first dramatic weekly series charts the lives, loves and (bloody) battles of the tough Norse warriors, filmed in Ireland with a "Game of Thrones"-type of feel. Nevertheless, viewers ate it up, turning "Vikings" into a bona-fide hit that MGM has brought to Blu-Ray this month in a 3-disc Season 1 set. All nine episodes are included in crisp 1080p transfers and 5.1 DTS MA soundtracks, with extended and alternate scenes included on all of the shows. Additional extras include deleted scenes, select episode audio commentary, three featurettes, and a pair of BD interactive exclusives: "The Armory of the Vikings" and "Conquest and Discovery: Journeys of the Vikings."
BEFORE MIDNIGHT Blu-Ray (109 mins., 2013, R; Sony): Richard Linklater reunited with Ethan Hawke and Julie Delpy for this third installment in the "Before…" series, which finds Hawke's Jesse and Delpy's Celine now in their forties and at different stages in their relationship: Hawke a successful writer, Delpy contemplating a career change, and both parents to twin girls. The couple talk about their past, contrasting outlooks on the nature of life and love, and whether or not they'll stay together in Linklater's latest entry in an improbable series that began with "Before Sunrise" in the '90s and "Before Sunset" nearly a decade ago. The writing – credited to Linklater, Delpy and Hawke – is sharp and the characters relatable, though viewers new to the material are urged to watch the film's predecessors first.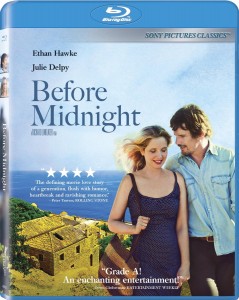 Sony's Blu-Ray includes a commentary with the stars and the director, a Q&A with the trio, and a featurette. The 1080p AVC encoded transfer and 5.1 DTS MA soundtrack are both superb.
PRIMEVAL: NEW WORLD Complete Series Blu-Ray (572 mins., 2012; E One): Canadian version of the BBC's "Primeval" – which ran for several turbulent seasons before getting the ax – lasted only a single season. Goofy humor, dinosaurs and Syfy-like action carry the day through the entire series, which E One brings to Blu-Ray in a complete series set. The disc boasts 1080p transfers, DTS MA soundtracks, 13 behind-the-scenes featurettes, "Meet the Cast" and 'Inside the Tank" featurettes.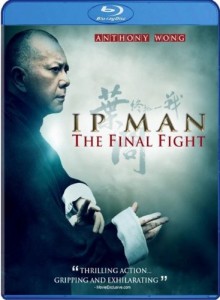 IP MAN: THE FINAL FIGHT Blu-Ray (101 mins.,, 2013, PG-13; Well Go USA): Second entry in Herman Yau's "Ip Man" series (not to be confused with the Donnie Yen series of "Ip Man" pictures) follows the aging Wing Chun in post-WWII Hong Kong where he settles into a life of instructing Wing Chun. Eventually his varied assortment of students has to take on an underworld gang while Ip Man deals with his family, including his estranged son. Less action and more character development forms the gist of "Ip Man: The Final Fight," which Well Go brings to Blu-Ray on November 12th. The package includes a Making Of, cast/crew interviews, trailers, a 1080p transfer and 5.1 DTS MA soundtrack.
PARKLAND DVD (87 mins., 2013, PG-13; Millennium): Misfired attempt to illustrate the chaotic hours after the assassination of JFK on November 2, 1963 puts an all-star cast – some of whom are fatally miscast – into the shoes of various investigators, doctors, secret service men and others involved, either directly or peripherally, in the final moments of Kennedy's life. If you can buy Zac Efron and Colin Hanks as doctors in charge of saving the President, then you might stand a chance of making it through Peter Landesman's frenetically paced thriller that skirts all kinds of important topics and runs out of steam before its sub-90 minute running time (Paul Giamatti, at least, makes the most of his role as Zapruder). Millennium's DVD includes deleted scenes, a commentary from the director, 16:9 transfer, and 5.1 soundtrack.
DIRTY WARS DVD (86 mins., 2013, Not Rated; Sundance Selects/MPI): Documentary from Richard Rowley brings the U.S.' War on Terror into focus, with reporter Jeremy Scahill tracing the rise of the Joint Special Operations Command, its role in recent conflicts and the notorious "Kill List." Rowley has a decided point of view but "Dirty Wars" is food for thought if nothing else. MPI's DVD includes a Making Of, the trailer, a 16:9 transfer and 5.1 soundtrack.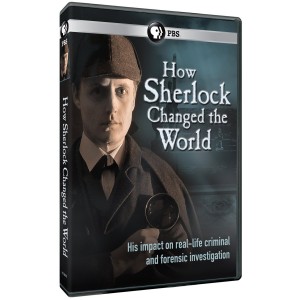 AS COOL AS I AM Blu-Ray (92 mins., 2011, R; IFC/MPI): Adaptation of Peter Fromm's coming-of-age novel stars Sarah Bolger as a teenager trying to navigate high school with a pair of parents with their own issues: mom (Claire Danes) is more immature than her daughter, while dad (James Marsden) works in Canada for long stretches of time. Their crumbling relationship and Bolger's blossoming relationship with her best friend (Thomas Mann) make for a well-acted indie scripted by Virginia Korus Spragg and directed by Max Mayer. IFC's Blu-Ray includes a behind the scenes featurette, the trailer, 1080p AVC encoded transfer and 5.1 DTS MA soundtrack.
Upcoming From PBS: ABRAHAM LINCOLN (90 mins.), available November 12th, includes a copy of the 2009 American Experience documentary "The Assassination of Abraham Lincoln" in a commemorative set that also includes a 24-page bio and assorted Lincoln memorabilia, reproduced from materials at the National Archives and Records in Washington (among the documents are a replica of the original wanted poster for John Wilkes Booth, photographs and a copy of the earliest draft known of the Gettysburg Address)…GETTYSBURG AND THE CIVIL WAR (77 mins.) boasts the 2002 DVD "Gettysburg: The Boys in Blue & Gray" plus a 24-page booklet with a historical account of the conflict and more memorabilia from the National Archives and Records. Included here is a map of the Gettysburg conflict; a letter from a soldier to his family, and an 1863 "call to arms" from Confederate President Jefferson Davis (also available November 12th)...HOW SHERLOCK CHANGED THE WORLD (120 mins.) looks at the interesting connection between Sir Arthur Conan Doyle's fictional detective and the real-life scientific advances that the character inspired. PBS' DVD includes a 16:9 transfer and stereo soundtrack…NAZI MEGA WEAPONS: GERMAN ENGINEERING IN WWII (6 hours, 2013) is a lengthy mini-series following a group of experts through Europe in search of physical evidence related to various German engineering marvels (huge tanks, guns and rocket domes) produced during the Nazi regime. PBS' two disc-DVD set, out November 5th, includes a 16:9 transfer and stereo soundtrack.
New From Magnolia: I GIVE IT A YEAR Blu-Ray (97 mins., 2012, R) stars Rose Byrne and Rafe Spall as an unlikely couple who find their first year of marriage filled with pratfalls and the lurking presence of alternatives (Simon Baker as Spall's American client, Anna Faris as his ex-girlfriend) who threaten their relationship status. Plenty of comic talent abounds in director-writer Dan Mazer's film (Minnie Driver, Jason Flemyng and Stephen Merchant co-star) but the results are mixed at best. Magnolia's Blu-Ray includes a load of extras, including a blooper reel, outtakes, deleted scenes, cast/crew interviews, featurettes, a 1080p AVC encoded transfer and 5.1 DTS MA soundtrack.
New From Echo Bridge: DEGRASSI Season 12 (960 mins., 2013) chronicles another year of craziness at Canada's Degrassi Community School, with the usual mix of tough relationships and growing pains making life challenging for a new generation of students. 38 episodes are here compressed on just three DVDs from Echo Bridge, so the picture quality suffers a bit. Extra features include numerous featurettes, deleted scenes, bloopers, commentary and other goodies that should satisfy fans.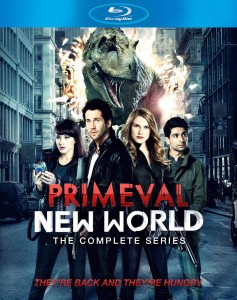 Coming From HBO: CLEAR HISTORY (99 mins., 2013) stars Larry David in Greg Mottola's chronicle of a marketing executive at an electric car company startup who gives up his shares to boss Jon Hamm. After the company goes onto become a billion-dollar enterprise, David's Nathan Flomm flees to a small Massachusetts island and lives life on his own terms…at least for a while. Jon Hamm, Bill Hader, Kate Hudson, Michael Keaton, Eva Mendes, Amy Ryan and Danny McBride co-star in this funny HBO original movie which comes to Blu-Ray on November 5th sporting a 1080p transfer and DTS MA soundtrack. A digital copy for itunes or Ultraviolet is also included.
Mill Creek New Releases: All 94 episodes of WANTED: DEAD OR ALIVE (aprx. 2400 mins.) have been collected in a complete series set from Mill Creek. Season one includes 36 episodes with a number of familiar guest stars (Michael Landon, James Coburn, Warren Oates, DeForest Kelly) while Season 2′s 32 episodes include Lee Van Cleef, Dyan Cannon and Martin Landau making appearances. Season 3 rounds out the package with 26 episodes, along with a bonus DVD featuring four colorized episodes; a photo gallery; "The Great St. Louis Bank Robbery"; and five featurettes…Two new National Parks Exploration Series discs have been tapped for Blu-Ray release from Mill Creek: DEATH VALLEY: THRIVING LAND OF EXTREMES (68 mins.) and ACADIA NATIONAL PARK (72 mins.) offer lovely scenery and pleasant scores from David Arkenstone. Both discs include 1080i HD transfers and 2.0 Dolby Digital soundtracks…Season 2 of HIGHWAY TO HEAVEN (aprx. 18 hours) is a five-DVD set including all 24 episodes from the Michael Landon NBC series. Guest stars include a young Giovanni Ribisi, Paul Walker, Mark-Paul Gosselar, Shannen Doherty and Peter Billingsley among others.
NEXT TIME: More of the latest reviews! Until then, don't forget to drop in on the official Aisle Seat Message Boards and direct any emails to our email address. Cheers everyone!