Message Board - Come and Discuss The Latest Videos, Movies & Anything Else!
It's amazing how far a proper presentation of a widescreen film can go to restoring its reputation. The 1979 prequel to Cy Endfield's "Zulu," ZULU DAWN (***, 117 mins., PG), has been, for years, relegated to truly awful home video releases that mostly cropped the movie's Panavision cinematography to a degree that severely diminished its sense of scale. Severin Films' new Blu-Ray/DVD edition not only restores the picture's scope, but its overall entertainment value in the process.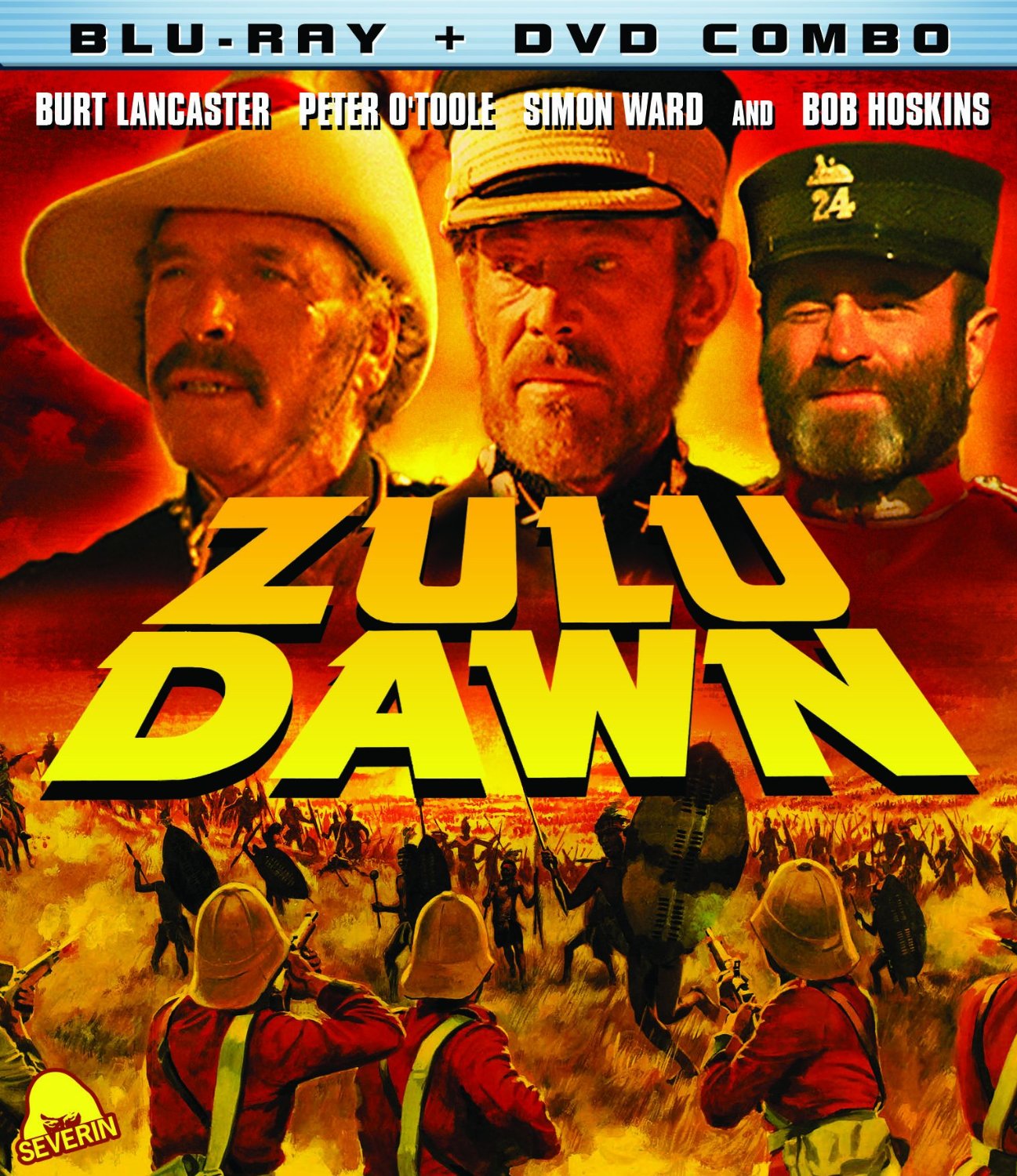 Set before Endfield's '60s classic, "Zulu Dawn" chronicles the Battle of Isandhlwana in January 1879, wherein British colonials were ultimately decimated by the Zulu Nation – after the latter found the soldiers advancing onto their lands – and lost nearly 1500 soldiers in the process. The movie, scripted by Endfield (who died prior to production) and Anthony Story, divulges the poor judgments on the part of British military personnel (most notably Peter O'Toole's Lord Chelmsford), who split up the garrison into separate groups, thereby making the Zulu attack all the more effective. The geographical split and all the ingredients that lead to the British defeat are laid out in an accessible manner by director Douglas Hickox, with a matter-of-fact tone and efficient pace that includes numerous memorable vignettes. Among the latter are a group of rattled soldiers pleading desperately for additional ammunition, only to be told to "get in line" from a Quartermaster (Peter Vaughn) more interested in adhering to the British code of conduct; a tough Sargent (Bob Hoskins) in charge of a younger brigade of newcomers; and the veteran Col. Durnford (Burt Lancaster), whose advice to Chelmsford about the ill-advised British advance falls on deaf ears.

It's not always easy for filmmakers to lay out a historical canvas like "Zulu Dawn" does and make it so that viewers unfamiliar with its background can become engaged easily by it, but that's happily the case here. Characters are introduced leisurely, while the political and geographical aspects of the scenario are conveyed without making the viewer's head spin. Eventually, the film turns into a full-scale account of the battle itself, and Hickox, cinematographer Ousama Rawi and their crew capture all of it in such a straightforward, comprehensible manner that it puts most hyperactively edited, modern action sequences to shame.

Released by American Cinema Releasing (best known for their distribution of Chuck Norris' earliest films) and cut to 98 minutes, "Zulu Dawn" has never gotten a fair shake in North America. Ignored at the time by audiences, the movie has an old-fashioned sense of scale – with literally thousands of extras involved in its battle sequences – that was severely diminished in home video releases that cropped its tremendous scope compositions. Severin's Blu-Ray restores the 2.35 frame here in a fine 1080p AVC encoded transfer, derived from a full-length print of the film's original 117-minute version. Visually, only here and there does the age of the print manifest itself; it certainly isn't as lush and immaculate as Paramount's international Blu-Ray of "Zulu," but it's still a far better representation of the film's cinematography than we've ever seen before.

The disc also offers a number of terrific, insightful extras – two of which include historian/author Ian Knight talking about the real Zulu Wars, while another featurette offers an interview with historical advisor Midge Carter – along with the trailer. If there's a disappointment to be found, it's with the ineffective, and at times muffled, mono soundtrack. "Zulu Dawn" was an early Dolby Stereo film but, since the film was independently produced and seemed to change ownership through the years, the original multi-track audio mixes were regrettably lost (Severin reportedly searched but could not locate any stereo prints of the film save a French-dubbed version). It's quite unfortunate since the movie – along with Elmer Bernstein's fine score – not only cries out for stereophonic sound, but the mono audio included here (in both Dolby Digital and DTS MA) is quite terrible, rendering some dialogue nearly unintelligible in a few places.

That disappointment aside, this is a superb film well worth tracking down now thanks to Severin's excellent Blu-Ray/DVD combo pack.

---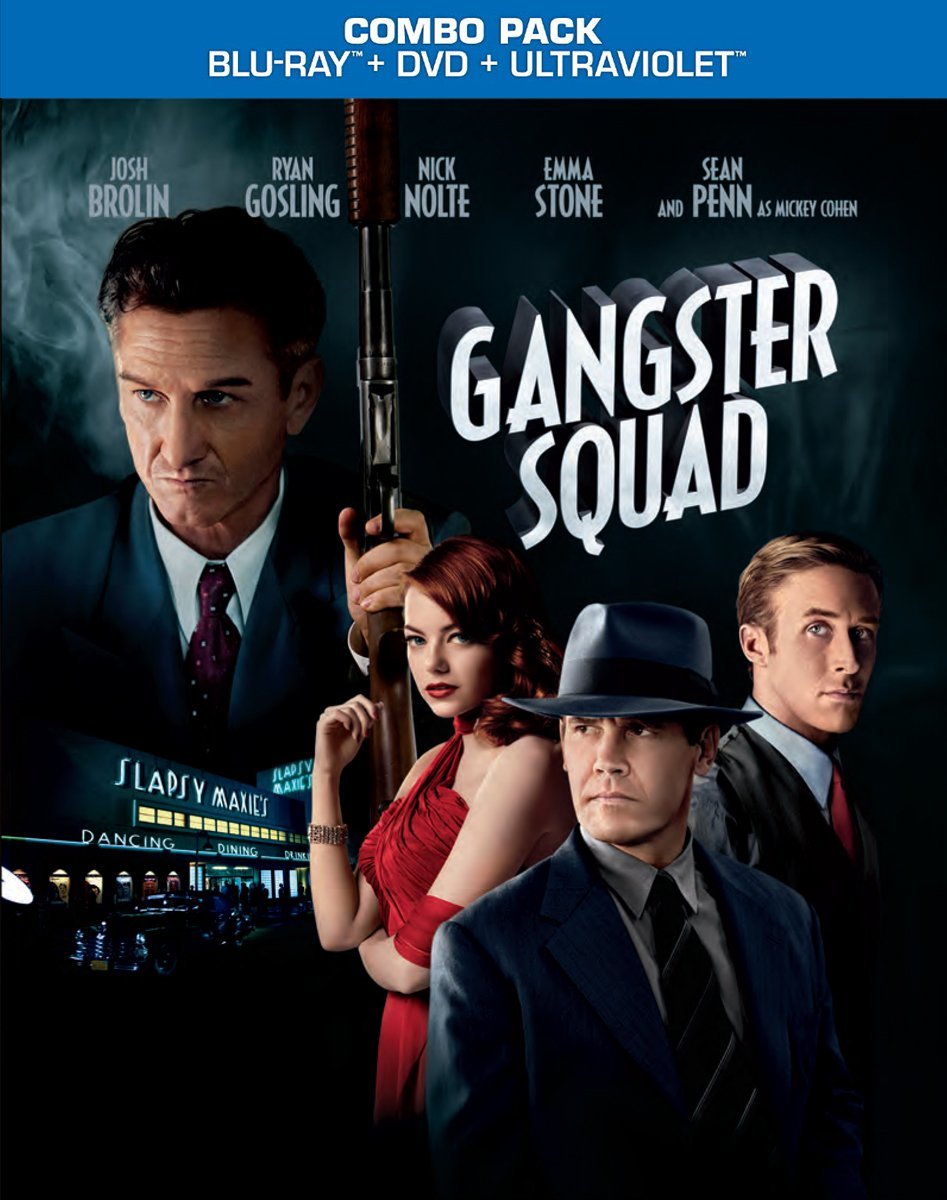 New on Blu-Ray & DVD

GANGSTER SQUAD Blu-Ray Combo Pack (*½, 113 mins., 2013, R; Warner): Singularly depressing waste of time and promising source material stars Josh Brolin as an intrepid L.A. cop working with the younger, more disillusioned Ryan Gosling to take down notorious gangster Mickey Cohen (Sean Penn). Naturally, cleaning up the city from the clutches of a blossoming mob turns out to be much harder than anticipated, with Cohen's goons striking back against the "Gangster Squad" in an orgy of bullets and blood.

This would-be "West Coast Untouchables" is helmed with a heavy hand by director Ruben Fleischer, who handles the material in such a routine, predictable manner – complete with endless montages and slow-motion sequences of fisticuffs and gunfights – that it's as if we've never seen a movie in this genre before. The performances are another mixed bag, with Brolin and Gosling working fairly well off each other but Sean Penn proving to be a total wash in a tired turn as Cohen – the heavy make-up nearly making him look like a refugee from Warren Beatty's "Dick Tracy." Emma Stone, meanwhile, at least looks fetching as Cohen's redheaded moll whom Gosling falls for – regrettably, their few scenes do little to liven up their second on-screen coupling since the similarly unsatisfying "Crazy, Stupid, Love." It's a disappointing film on so many levels, right down to Steve Jablonsky's by-the-numbers, all-cliche underscore.

Warner's Blu-Ray includes a commentary with Fleischer, numerous featurettes ("The Gangland Files," "Rogues Gallery: Mickey Cohen," "Tough Guys With Style" and "The Set-Up" focus points), deleted scenes (though not the theater shoot-out sequence that ended up pushing the film back after the Columbine massacre), a DVD and Ultraviolet copy. The 1080p transfer and DTS MA soundtrack are both fine.

WINGS OF LIFE Blu-Ray Combo Pack (80 mins., 2013, G; Disney): Another fine, if lightweight, Disney Nature documentary offers abundantly gorgeous footage of things that take flight – from birds and bees to bats and butterflies – all in spectacular close-up shots that look immaculate in Blu-Ray high definition. Meryl Streep's narration is engaging enough to lure in younger viewers while not being overly cloying for adults; the result is 80 minutes of scintillating cinematography that looks great on your 1080p HDTV, though it's not as in-depth, obviously, or informative as your typical BBC effort. Disney's Blu-Ray combo pack also includes a DVD and a pleasant 5.1 DTS MA soundtrack.

---
New From Criterion

Not all "cult movies" are created equal. Case in point is Alex Cox's 1984 feature REPO MAN (92 mins., R), a film celebrated this month as part of the Criterion Collection in a tremendous Blu-Ray package that's certain to please "Repo"'s devoted followers.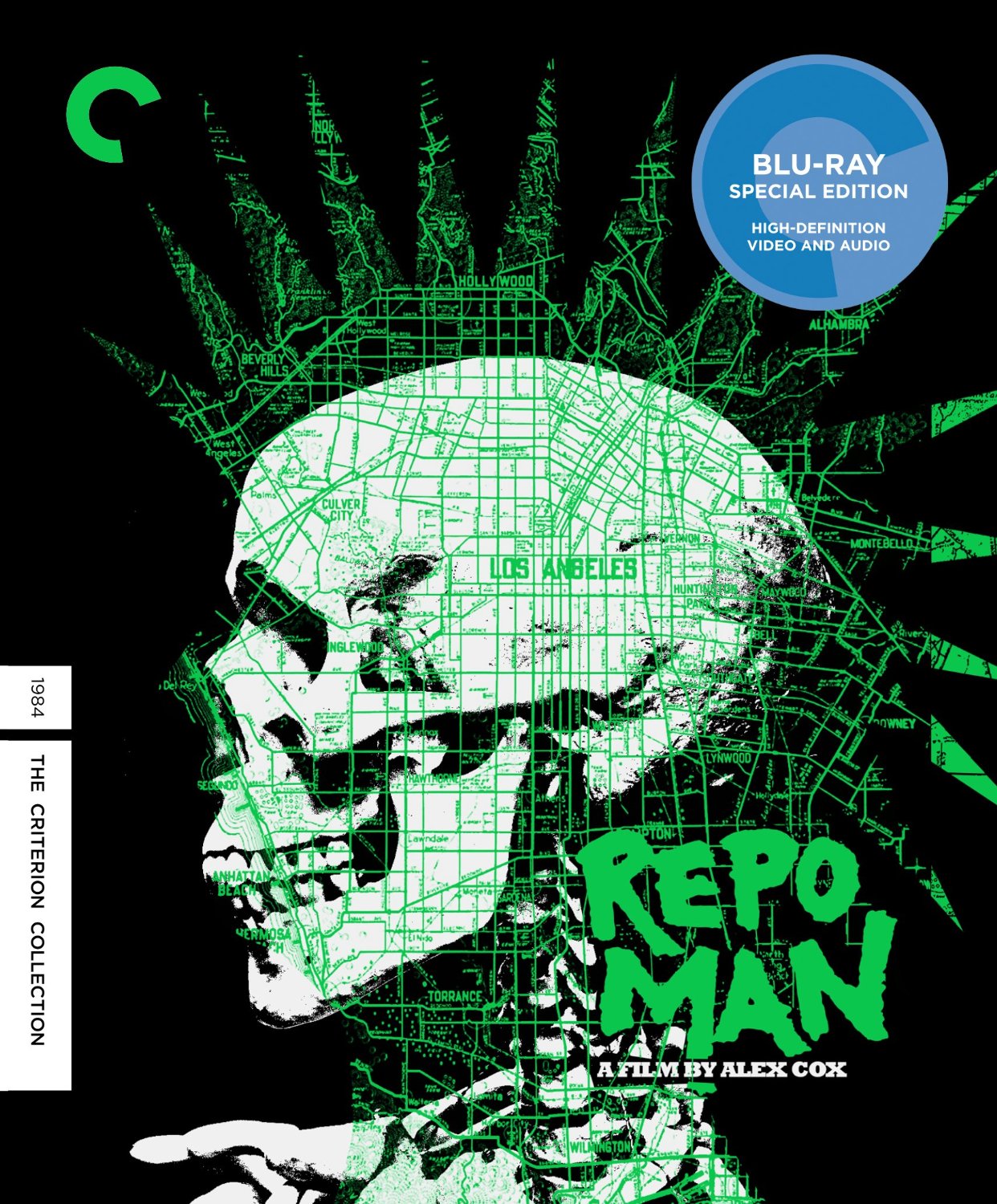 The trouble is – if you're not one of the movie's fans, the picture is a tough nut to crack: a bizarre, fragmented chronicle of a disillusioned youth (in the form of Emilio Estevez's suburban '80s punk) kinda-tutored in the ways of the world by a veteran car-repossession expert (Harry Dean Stanton). Estevez's main mission to track down a Chevy Malibu that's wanted by the government for its "extraterrestrial" properties, and which zaps into oblivion anyone who opens the trunk and dares to look inside.

Set in the midst of L.A.'s punk rock scene circa the early/mid '80s, "Repo Man" – a film produced by Michael Neismith and released through Universal – did scant box-office upon its original release. However, when the movie's pulsating punk soundtrack began to move in large numbers, the picture was re-released, doing decent business and turning a profit some months later.

While there are some cult films that have an undeniable appeal to them, I can't say I'm a big fan of "Repo Man." The movie is certainly unique, no question, yet its loose, barely-there plot is never once compelling dramatically, and its humor is only sporadically amusing. As one of the critical essays in Criterion's extensive booklet points out, the film was most beloved by viewers who grooved to its soundtrack, and the music – a mix of punk rock and California surf guitars – remains one of its primary attributes, carrying the viewer through its erratic script. If that time and place appeals to you, and you can tap into Cox's mindset, "Repo Man" is likely to be up your alley, but it's certainly not a film that'll be to everyone's taste.

Criterion has assembled a knockout assortment of extras for their "Repo Man" Blu-Ray. Beyond a natural-looking 1080p AVC encoded transfer with DTS MA mono audio, the disc includes a commentary with Cox and numerous cast/crew members; new interviews with musicians Iggy Pop and Keith Morris, plus several supporting stars of the film; a 2005 roundtable discussion of the movie with Cox and production personnel; a 2005 interview between producer Peter McCarthy and Harry Dean Stanton; extensive artwork in Criterion's bulky booklet; deleted scenes; and the movie's 96-minute TV version. Produced at a time when Universal was routinely re-editing (and occasionally augmenting with excised scenes) their theatrical films for syndicated TV, the TV version of "Repo Man" runs nearly five minutes longer than the theatrical cut, offering alternate takes, deleted material, and PG-level profanity.

Also new from Criterion this month is a superb Blu-Ray presentation of Teinosuke Kinugasa's GATE OF HELL (89 mins., 1953), winner of Oscars for both Best Foreign Film and Costume Design. This visually arresting tale of an imperial war officer who becomes obsessed with a woman he cannot have in 12th century Japan includes gorgeous cinematography that looks positively brilliant in Criterion's 1080p (1.37) transfer, derived from the 2011 2K restoration of the picture. An essay from Stephen Prince closes out a release that's a must for Japanese cinema enthusiasts.

---
New From Echo Bridge

A handful of Blu-Ray catalog releases from the Miramax vaults comprise Echo Bridge's upcoming slate of releases (the bulk of which are currently available in Best Buy stores but will be widely available as we hit the month of May).

FRESH (***, 1994, 112 mins., R): Boaz Yakin's celebrated 1994 film centers on a young boy -- both a student and a heroin dealer -- and his attempts to stay alive in the inner-city after witnessing a shooting. Samuel L. Jackson co-stars in this well-performed and gripping thriller, which Echo Bridge brings to Blu-Ray, offering extras from the prior Collector's Edition DVD release (commentary, featurettes, etc.). The 1080p AVC encoded transfer is satisfying and the DTS MA sound effective, boasting one of Stewart Copeland's better film scores.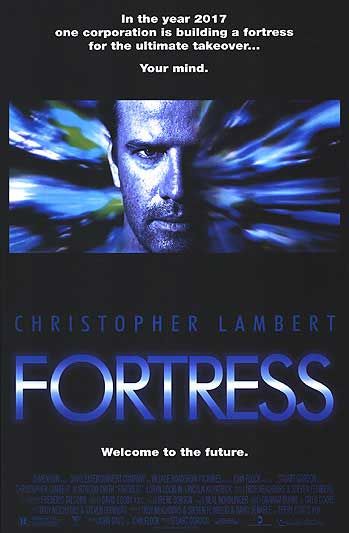 THE HOAX (***, 2007, 115 mins., R) was an often hilarious satire with a razor-sharp script (credit William Wheeler for his screenplay and Lasse Hallstrom for his on-target direction) that received little attention upon its 2007 release. Richard Gere stars as Clifford Irving, who perpetrated one of the great hoaxes of the 20th century after he convinced McGraw-Hill that he was authorized to pen Howard Hughes' autobiography. Excellent period atmosphere, terrific work from Gere and a fine supporting cast (including Alfred Molina, Marcia Gay Harden, Hope Davis, Julie Delpy and Stanley Tucci) make "Hoax" a treat that Echo Bridge has done a solid job bringing to Blu-Ray, offering some extras from the older DVD edition (commentary, deleted scenes), a decent 1080p transfer and DTS MA soundtrack.

Also new from Echo Bridge is FORTRESS (**½, 95 mins., 1993, R), the 1993 sci-fi thriller with equal doses of "Total Recall" and "Lock Up," albeit produced on a much lower budget than either of those pictures. Christopher Lambert stars as a poor chap whose wife (Loryn Locklin; whatever became of her?) is imprisoned for having a second child in a future society where the population is controlled by the government and the penalty for having newborns is certain incarceration in an underground maximum security complex. Stuart Gordon ("Re-Animator") was the filmmaker behind this enjoyable, B-grade production, which somehow became a huge moneymaker overseas during its original theatrical run. Frederic Talgorn, who once appeared as a bright, new shining light in the film scoring community (with this score plus his better-than-the-material-deserved soundtracks for "The Temp" and "Robotjox"), contributes a lush orchestral effort, and the movie has plenty of action for genre enthusiasts. Echo Bridge's so-so 1080p AVC encoded transfer is certainly better than DVD but looks to have been derived from an older HD master, while the DTS MA stereo audio is sufficient.

Echo Bridge has also released a satisfying Blu-Ray of THE GRIFTERS (***, 110 mins., 1990, R), Stephen Fears' excellent adaptation of Jim Thompson's modern noir with John Cusack, Anjelica Huston and a sultry Annette Bening, backed by an atmospheric Elmer Bernstein score and a respectable 1080p transfer with DTS MA audio and a few extras (commentary and behind-the-scenes featurette).

Finally, Echo Briodge has also dusted off MOTHER'S BOYS (*½, 96 mins., 1994, R), an odd co-production between CBS Productions and Miramax that Harvey and Bob Weinstein essentially dumped straight to video, bypassing any wide theatrical release.

It's no surprise why, either, as this post-"Fatal Attraction" entry in the "suburban paranoia thriller" genre so prevalent in the late '80s and '90s is a well-acted but feeble adaptation of Bernard Taylor's novel. Under the direction of Canadian filmmaker Yves Simoneau, "Mother's Boys" offers Jamie Lee Curtis as a psychotic mom who desperately wants back into the family she left behind, including husband Peter Gallagher and their sons. Unfortunately for Jamie Lee's "Jude Madigan," her hubby has already moved onto another woman (school principal Joanne Whalley-Kilmer), though her sociopathic behavior seems to immediately influence their oldest son (Luke Edwards), who's already displaying a few traits of dear o'l mom.

"Mother's Boys" starts off fairly well but falls to pieces in its second half when Jude goes off the rails and tries to tear Gallagher's new family dynamic apart. It culminates in a silly, unpleasant finale that's a long way from the audience-pleasing execution of superior genre efforts like "The Hand That Rocks the Cradle" and "Unlawful Entry." Echo Bridge's Blu-Ray offers one of their nicer catalog transfers from the Miramax vaults, including a crisp 1080p AVC encode and a 2.0 DTS MA stereo mix sporting a fine George S. Clinton underscore.

---
PBS New Releases

PBS' new slate of April titles includes a mix of releases on both Blu-Ray and DVD.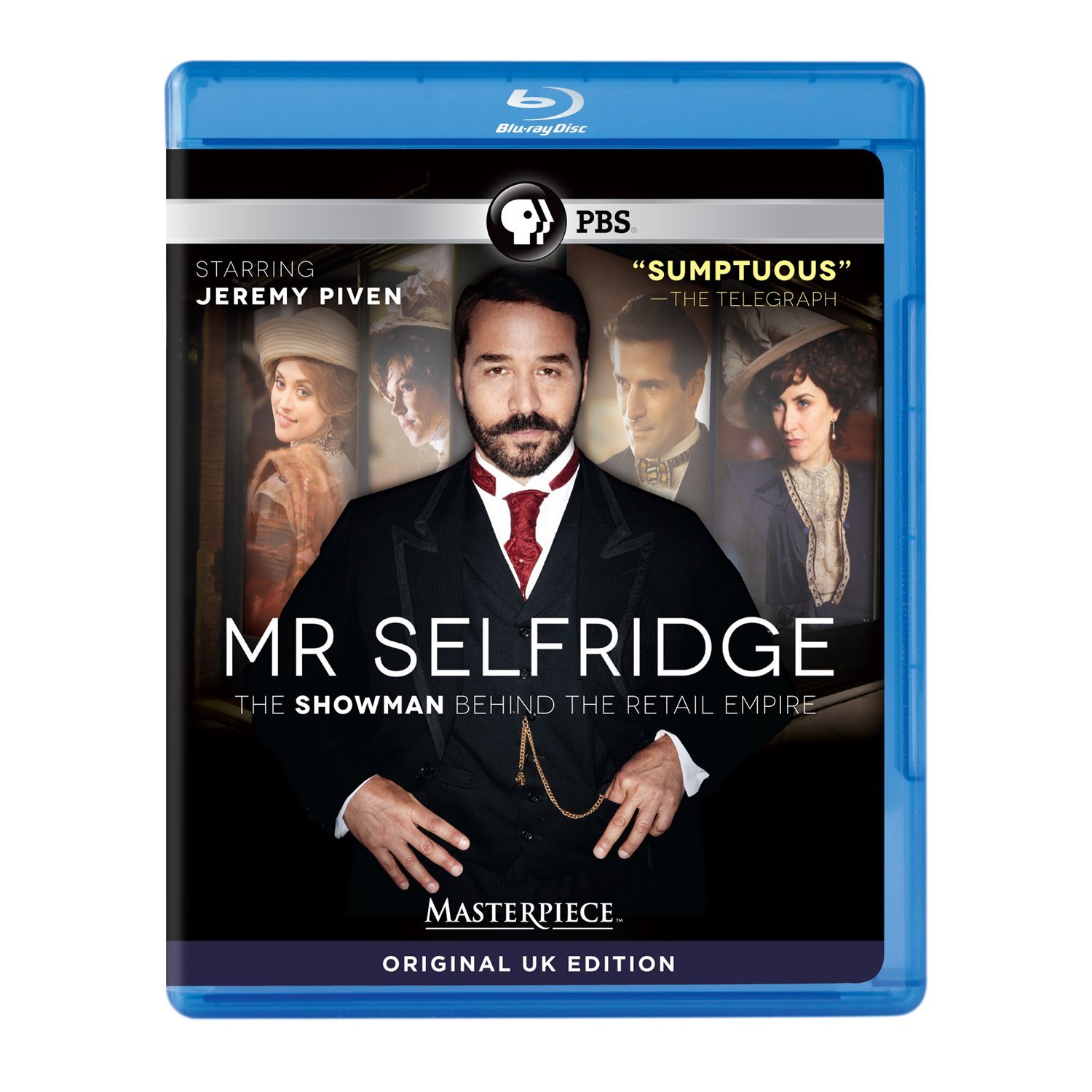 Andrew Davies' MR. SELFRIDGE (8 hours, 2012) stars Jeremy Piven as the American entrepreneur who began the famous London department store in the early 1900s. This co-production between ITV Studios and PBS – written by Davies, Kate Brooke and Kate O'Riordan – is a highly entertaining affair co-starring Frances O'Connor, Aisling Loftus and Trystan Gravelle. PBS' Blu-Ray includes good looking 1080p transfers, 2.0 stereo soundtracks and a "Behind-The-Scenes at Selfridges" featurette.

Ken Burns, David McMahon and Sarah Burns' documentary THE CENTRAL PARK FIVE (120 mins., 2012) chronicles how five black/Latino Harlem teenagers were accused and convicted of raping a white woman. All served up to a decade for the crime until a serial rapist came forward and their sentences were overturned. This powder keg story is profiled in detail in a compelling, straightforward manner with copious interviews and vintage news footage worked into its two-hour running time. PBS' Blu-Ray boasts a 1080i transfer and 5.1 Dolby Digital soundtrack, with extras including interviews with the filmmakers and the featurette "After the Central Park Five."

Spectacular imagery is the main reason to check out Nova's EARTH FROM SPACE (120 mins., 2013), which utilizes NASA imagery of our planet to give viewers a whole new, unique perspective on the weather and natural happenings in the world around us. Iain Riddick's two-hour Nova production is filled with impressive sights from earth-orbiting satellites and is presented here in a 1080i transfer with 2.0 stereo audio on Blu-Ray. A more human-driven portrait comprises the Nova special SPACE SHUTTLE COLUMBIA: MISSION OF HOPE (60 mins., 2013), which recounts the mission of Colonel Ilan Ramon, a fighter pilot who became Israel's first astronaut, only to perish in the Columbia shuttle tragedy in 2003. This hour-long documentary, produced by Tom Hanks and scored by Blake Neely, offers an inspirational look into Ramon's journey, offered on DVD by PBS in a 16:9 transfer with stereo audio.

Finally, Nova's WHO KILLED LINDBERGH'S BABY (60 mins., 2013) recounts the 1932 kidnapping of "Lucky Lindy"'s son Charlie and the eventual conviction – and execution – of German immigrant Bruno Richard Hauptmann. New forensic analysis and historian interviews make for a fascinating, fresh probe into one of the most notorious criminal cases of the 20th century. PBS' DVD includes a 16:9 transfer and stereo soundtrack. Recommended.

---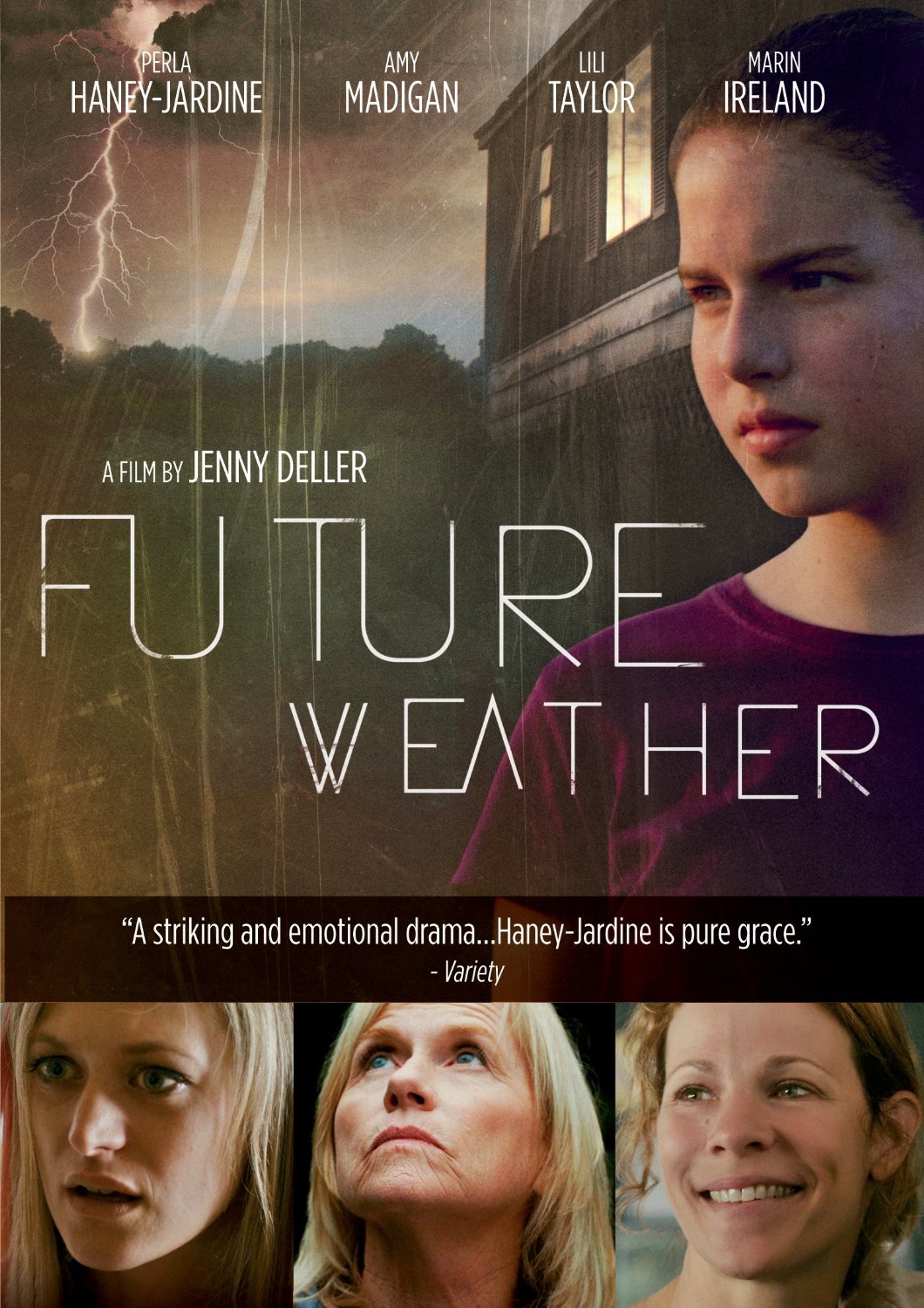 Also New & Noteworthy

AT THE GATE OF THE GHOST Blu-Ray (107 mins., 2011, R; Magnolia): Thai period fantasy serves up a reworking of the Japanese classic "Rashomon." Magnolia's Blu-Ray includes "The Making of a Legendary Story" featuette, a behind-the-scenes segment, the international trailer, a 1080p transfer and DTS MA 5.1 soundtrack in either Thai (English subtitled) or English dubbed.

CRUSH Blu-Ray (94 mins., 2012, PG-13; Millennium): Poor Scott (Lucas Till) seemingly has all the goods in high school – a popular social life, plenty of friends and a promising future – as well as a stalker who threatens all of his social inner-circle in this watchable, if totally predictable, teen thriller from writer Sonny Mallhi and director Malik Bader. Millennium's Blu-Ray includes a 1080p transfer, 5.1 Dolby TrueHD soundtrack and a Making Of featurette.

NOT SUITABLE FOR CHILDREN Blu-Ray (96 mins., 2012, R; Well Go): Jonah (Ruam Kwanten) is a typical twentysomething party guy who finds out that he has testicular cancer. Realizing that the treatment will render him infertile, he sets out on a manic journey to have a child, plowing through prospective match-ups in this indie comedy from writer Michael Lucas and director Peter Templeman. Well Go's Blu-Ray includes interviews with the cast/crew; a behind the scenes featurette; the trailer; and a 1080p transfer with DTS MA audio.

FUTURE WEATHER DVD (100 mins., 2013; Virgil Films): Director/writer Jenny Deller's feature debut is a well-acted, compelling character study about a 13-year-old (Perla Haney-Jardine) whose mother abandons her, leaving her under the guardianship of fiesty grandmother Amy Madigan. Lili Taylor, William Sandler and Marin Ireland co-star in this emotional, effective drama that Virgil Films brings to DVD sporting deleted scenes, the trailer, a short film ("Save the Future"), a 16:9 transfer and Dolby Digital soundtrack.

New From MPI Home Video: Michael Mohan's SAVE THE DATE (97 mins., 2012, R) stars Lizzy Caplan as a young woman who breaks up with her boyfriend after she spurns his public marriage proposal. Caplan seeks help from her sister (Alison Brie), who's engaged to be married, but quickly finds herself in a rebound romance with the band mate (Mark Webber) of the man her sister is marrying. IFC's DVD includes commentary with Mohan; deleted scenes and outtakes; a music video; a "Making Of" mini-comic; a full slate of trailers; a 16:9 transfer and 5.1 Dolby Digital soundtrack...WALK AWAY RENEE (88 mins., 2011, Not Rated) is Jonathan Caouette's follow-up to "Tarnation," with the director embarking on a road trip to move his mentally ill mother from Texas to New York. MPI's Sundance Selects DVD boasts just the trailer, a 16:9 transfer and 5.1 Dolby Digital soundtrack...The Spanish import YOUNG AND WILD (95 mins., 2012, R) focuses on a 17-year-old (Alicia Rodriguez) hung up on sex, but saddled with a religious Chilean family. Her online blog allows her to open up her horizons in a raunchy affair that MPI brings to DVD as a Sundance Selects title boasting a 16:9 transfer and 5.1 Dolby Digital soundtrack.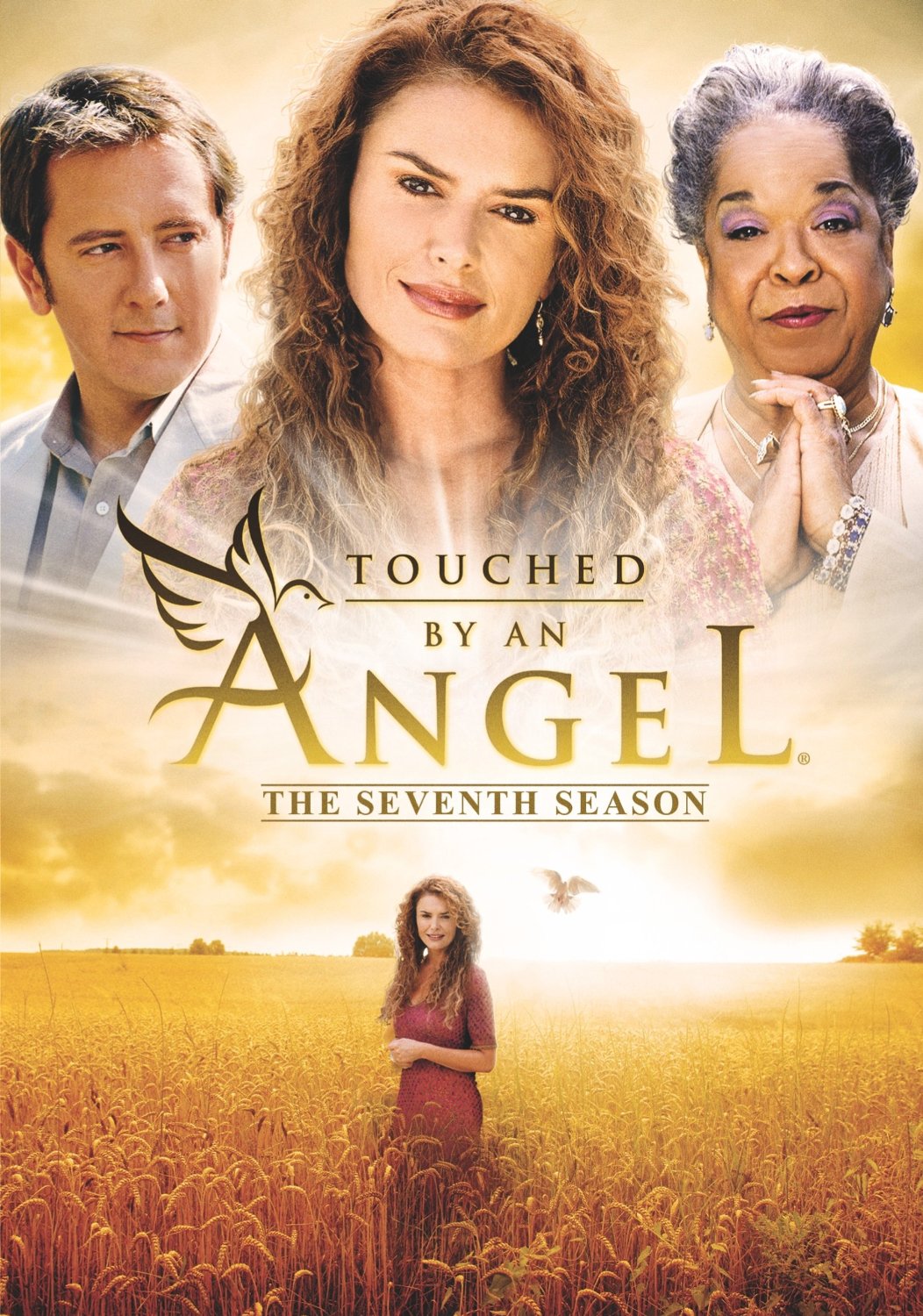 Also new on DVD

TOUCHED BY AN ANGEL: THE SEVENTH SEASON DVD (2000-2001, aprx. 19 hours; CBS): CBS continues their DVD release of the long-running, feel-good episodic travails of Monica, Tess and Andrew, which generated high ratings for years on Sunday nights. The seven-disc DVD box-set includes all 25 episodes from the show's 2000-01 season, among them: The Face on the Barroom Floor, Legacy, The Invitation, Restoration, Finger of God, The Empty Chair, God Bless the Child, Reasonable Doubt, The Grudge, An Angel on My Tree, Mi Familia, The Lord Moves in Mysterious Ways, A Death in the Family, Bringer of Light, Thief of Hearts, Winners Losers & Leftovers, I Am an Angel, Visions of My Father, The Penalty Box, Band of Angels, The Sign of the Dove, The Face of God, Netherlands, and the two-part season finale Shallow Water. 4:3 transfers and stereo soundtracks comprise CBS' box-set.

QUENTIN TARANTINO PRESENTS Triple Feature DVD (Lionsgate): B-movie buffs might find this triple-feature DVD collection (albeit compressed for one single disc) from Quentin Tarantino's Rolling Thunder Pictures appealing. Included here are Jack Hill's "Switchblade Sisters" (91 mins., 1975, R), the 1973 exploitation flick "Detroit 9000" (106 mins., 1973, R), and the loveable Shaw Brothers production "The Mighty Peking Man" (90 mins., 1977, PG-13), with all three films presented in their original aspect ratios.

GRAND DUEL DVD (94 mins., 1972, R; Blue Underground): Lee Van Cleef stars in Giancarlo Santi's memorable 1972 Spaghetti Western. Previously (and still currently) available on Blu-Ray as a low-priced Mill Creek offering, Blue Underground brings "Grand Duel" to DVD in a similarly strong 16:9 (2.35) widescreen transfer with its own unique extras, including the trailer and, best of all, an informative commentary track with authors C. Courtney Joyner and Henry Parke discussing the picture. Fans of the genre might want to pick up the DVD for the commentary alone, which is exclusive to Blue Underground's DVD.

NEXT TIME: DJANGO UNCHAINED! Until then, don't forget to drop in on the official Aisle Seat Message Boards and direct any emails to our email address. Cheers everyone!